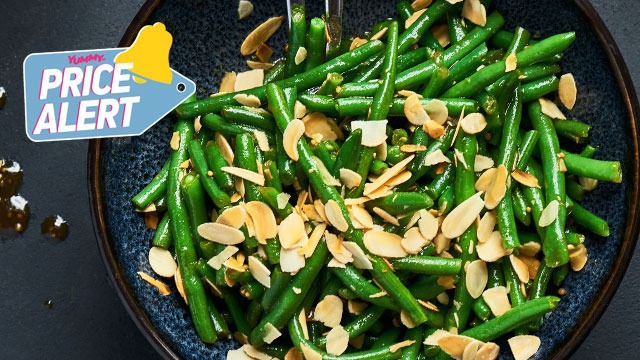 We once said that you can swap out white onions with red onions in recipes when your budget is tight. With the continuing rise of both kinds of onions, it now may be a question of how much you can afford.
That's not a problem with sitaw and Baguio beans. These two kinds of green beans can easily be interchanged in recipes. While Baguio beans may be more expensive than sitaw, either of these edible pods can be used in recipes interchangeably since both are technically green beans. The price range of sitaw starts at P70 while Baguio beans starts at P110 and both can go as much as P150 to P180.
Meat prices continue to be high. Whole chicken prices range from a low of P180 and a high of P220. The cheapest pork cut on the Department of Agriculture's Bantay Presyo continues to be kasim or pork shoulder. This pork cut is priced at P270 at its lowest and P340 at its highest at palengkes monitored by the DA.
It really pays to shop around the palengke and find a suki who can give you a good price. If you don't have a suki stall in the palengke yet, you'll need these cheat sheets so you know exactly how much you'll need to bring for your shopping needs every week.
Here are the food that saw a price increase this week: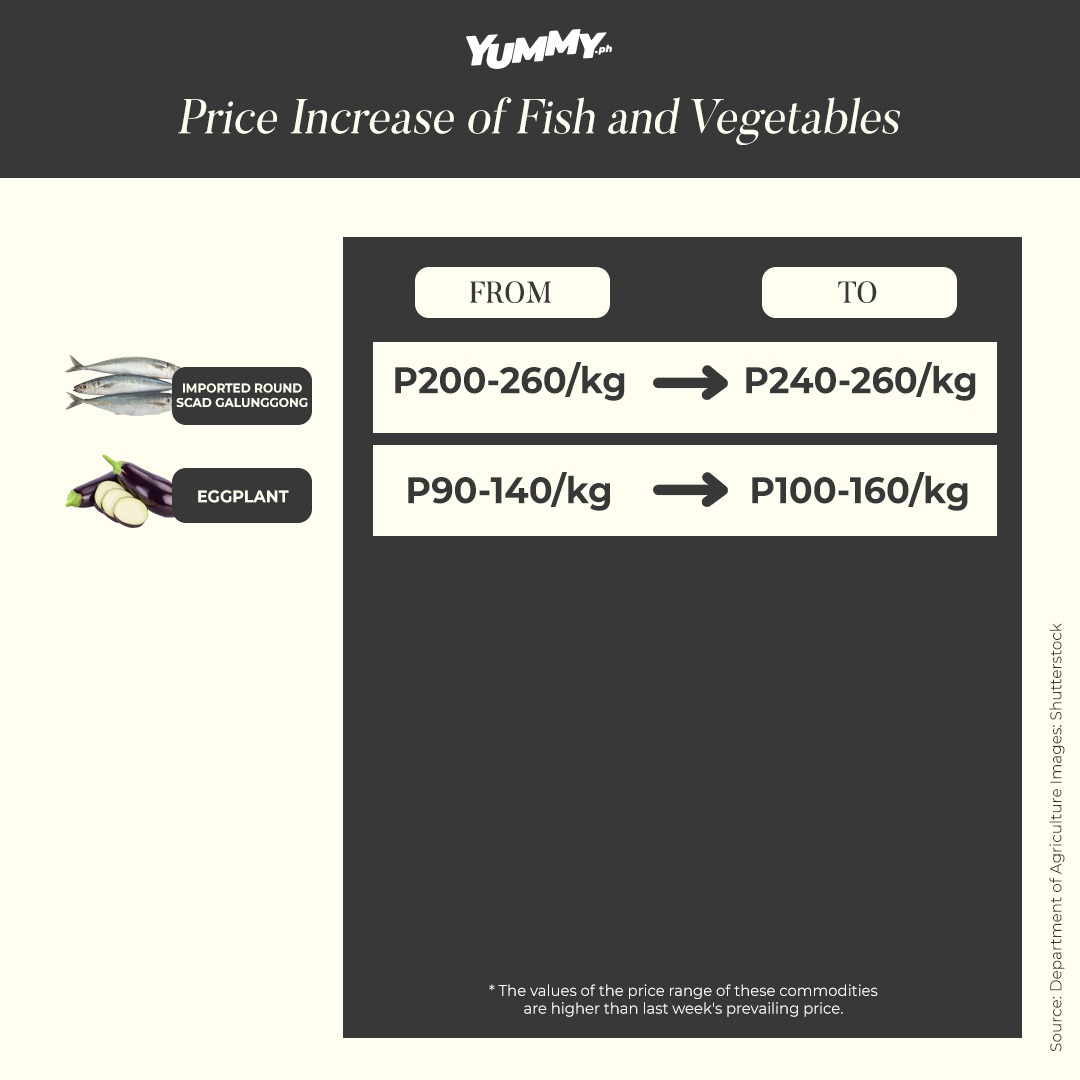 Here are the food that saw a price decrease this week: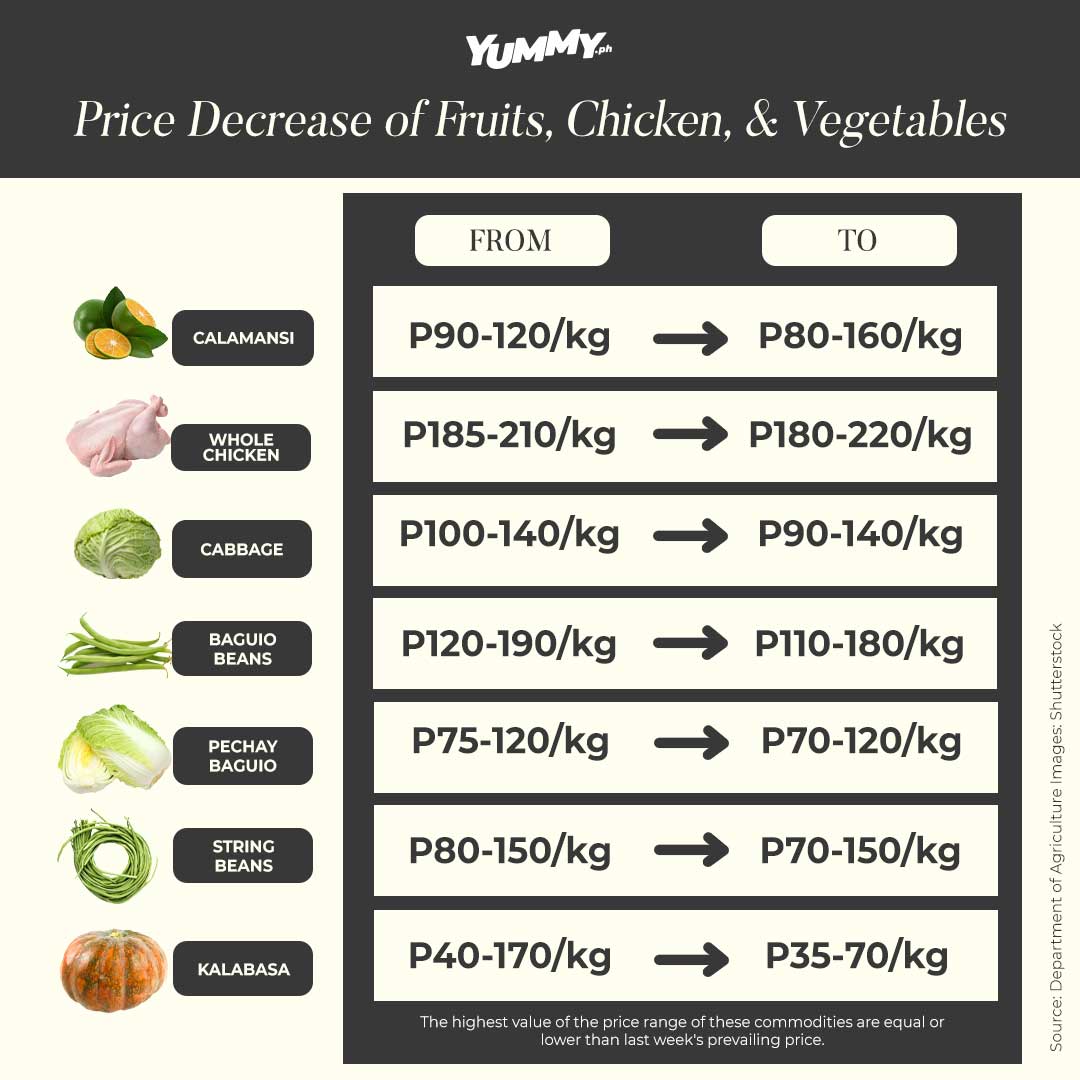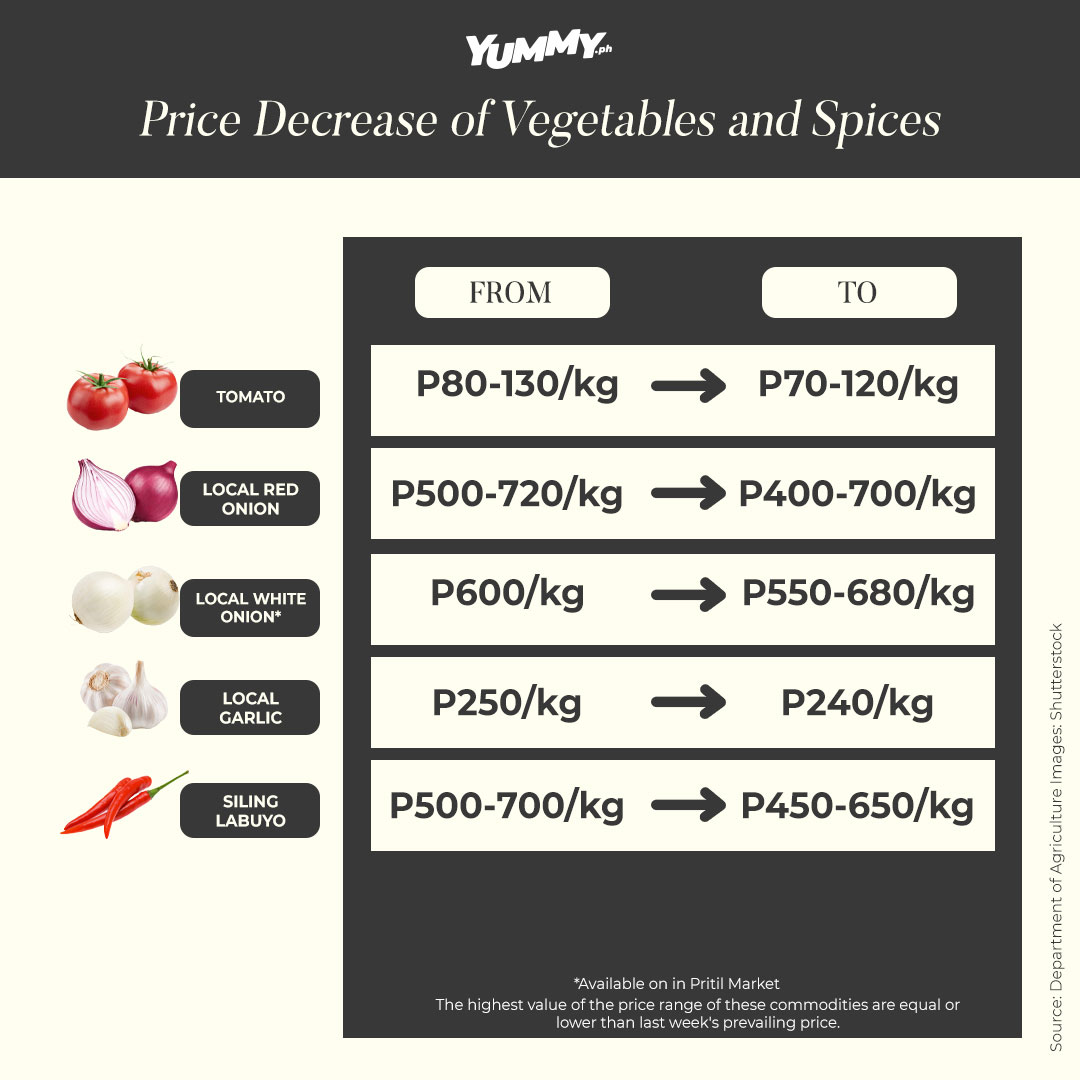 Sitaw Cooking Tip
You might be surprised but did you know that you can undercook sitaw or string beans and it will taste like asparagus? Yup! That's what we discovered when we par-cooked sitaw. Since it still had a bite to it, it felt like biting into asparagus and even tasted like it, too!
So if you ever miss eating expensive asparagus, try cooking sitaw but not too much; these green string beans should not become too tender that it loses their snappy bite.
7 Delicious Sitaw Recipes To Try This Week
Want to give this cooking tip a try? Here are sitaw and green bean recipes with delicious twists that you can cook this week:
The palengke prices above are sourced and gathered from various markets in these areas around the metro: Commonwealth, Guadalupe, Las Piñas, Malabon, Marikina, Mega Q-Mart, Muntinlupa, Muñoz, Pasay, Pasig, Pritil, Quinta, and San Andres.
For more information about the price watch of the Department of Agriculture, visit the government agency's website.
Price Alert is a weekly roundup of the prices of common goods and other ingredients monitored using the Department of Agriculture's Price Watch.
***