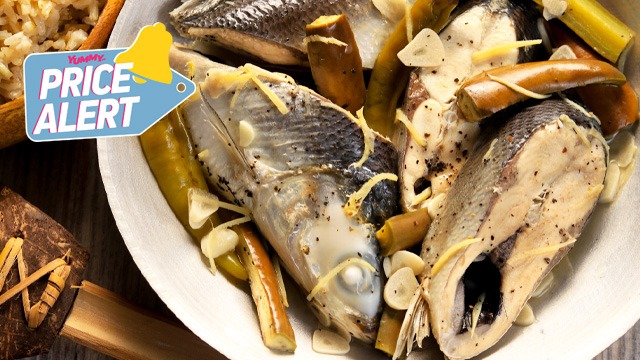 Fish is the only food that saw a decrease in price from last week's report, according to the Department of Agriculture's Bantay Presyo monitoring site. This might be alarming to those who see this as a bad sign, especially now that December is fast approaching, but the DA assures the public that its supply of rice, meat, and other agricultural ingredients popular during the holidays is sufficient. 
With that thought settled, you should know that the imported round scad, also known locally as galunggong, dropped from its previous price of P200 per kilo to P175. Bangus is P180 per kilo so it's another delicious fish choice for paksiw. Tilapia prices meanwhile continue to hold steady at P120 per kilo this week, keeping its title as the most affordable of fish on the market according to the DA. 
Since these fish are still affordable meat choices, it makes paksiw na isda a great idea for today's ulam; it's hearty and delicious, especially served with lots of fluffy steamed rice. This fish cooked in vinegar recipe is easy to cook, too, since the ingredients are simply simmered, just long enough to cook off the sharp taste of the vinegar. Once mellowed in taste, it's satisfying to eat, whether as ulam for your baon or dinner.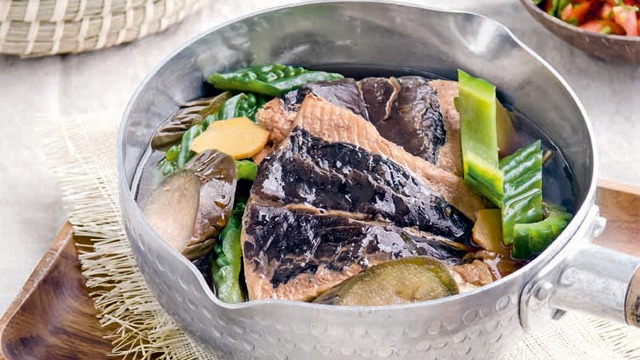 You can also make it with Indian mackerel, locally known as alumahan, but its prices seesaw on a weekly, sometimes daily, basis, and the past week was no different, ending at P340 per kilo. This price is even higher than the price of the cheapest pork cut, pork kasim. 
Speaking of pork kasim, this cut also known as pork shoulder ended at P300 per kilo while pork liempo (pork belly) rose from its previous P350 to P370 per kilo this week. Other meat cuts that the DA covers in its Bantay Presyo monitor are beef brisket which is P360 per kilo and beef rump P420 per kilo this week. 
Whole chicken continues to be the best and most affordable cut of chicken to buy in the market at P185 per kilo, especially if you know how to break down a whole chicken into its parts. Plus, there's no need to fight over which choice pieces to buy since there are two of every part! 
Here are the prices of food that rose this week: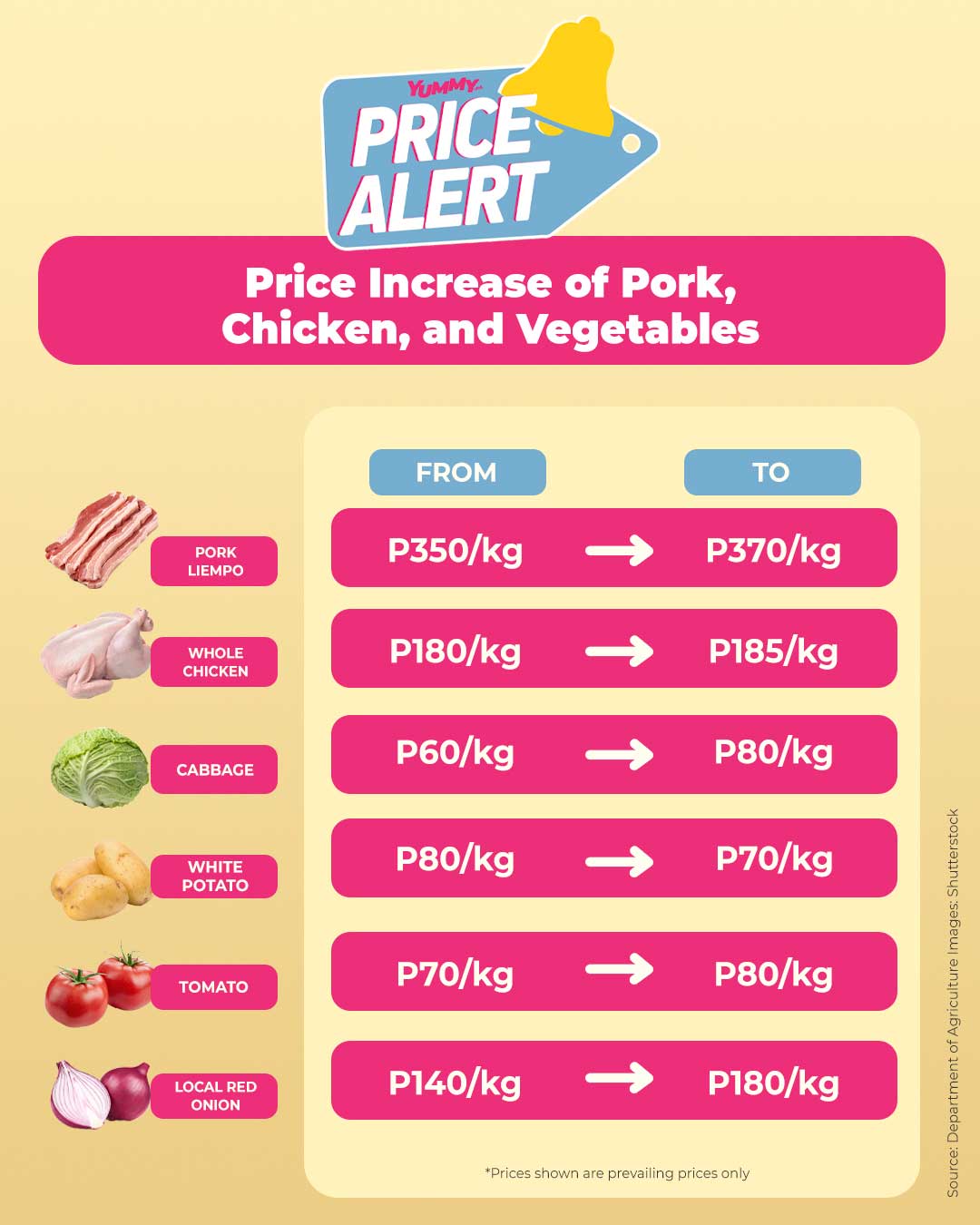 These prices are sourced and gathered from markets in these areas around the metro: Commonwealth, Guadalupe, Las Piñas, Malabon, Marikina, Mega Q-Mart, Muntinlupa, Muñoz, Pasay, Pasig, Pritil, Quinta, and San Andres. 
ADVERTISEMENT - CONTINUE READING BELOW
Recommended Videos
For more information about the price watch of the Department of Agriculture, visit the government agency's website.
Price Alert is a weekly roundup of the prices of common goods and other ingredients monitored using the Department of Agriculture's Price Watch.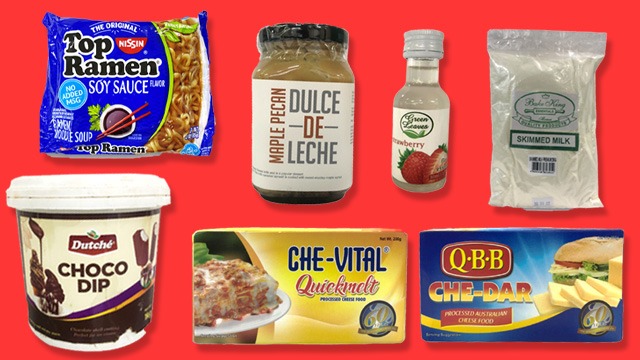 FDA Warns Against Buying And Eating These Cheese, Chocolate, And Baking Ingredients
Posted in:
News + Trends
***