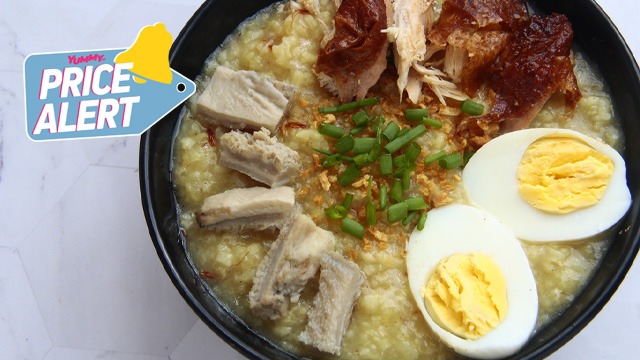 Budol buys, food delivery orders, and a few other things might be easier than others to give up in the face of rising food prices and inflation in general. However, there are some things that are difficult to live without and may even be outright irreplaceable. 
If you're one of those people who live for their silog meals in the morning or lugaw with egg late at night, you may go have to go without the "-log" part of your meal if egg prices continue to go up. In the latest report from the Department of Agriculture's Bantay Presyo or Price Watch, medium-sized eggs just jumped from P6.50 per piece to P7. This is the second time since the pandemic began that the egg price has risen in price. The last time egg prices went up was last April 2022 when the price rose by P0.50 per piece from P6.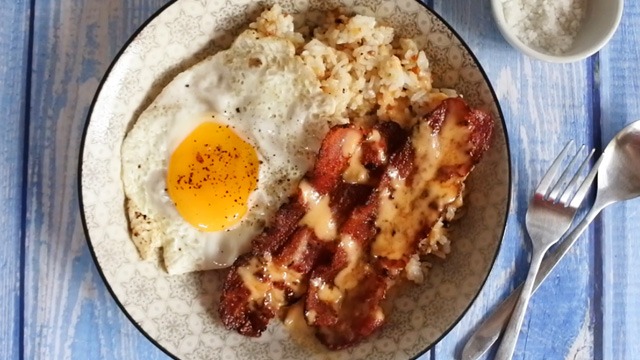 This may not seem like a big price increase until you realize just how many eggs you consume on a daily, weekly, or even monthly basis. If you enjoy a silog combo meal every morning, that's 1 egg every day, 7 per week, or at least 30 per month. More per member of your family and household if you don't live alone. 
If you make dishes that include an egg or more in its ingredient list, such as breaded pork chops, tortang talong or tortang giniling, nido soup, or even a simple chocolate cupcake to make you happy this week, you might not be able to do it if you don't have the budget. Even a no-bake chocolate cupcake needs eggs!
While you can replace the eggs in baking recipes, sadly, you can't always do that with all recipes. How can you enjoy an egg salad toast or an egg drop sandwich without hard-boiled or scrambled eggs? What is an eggs benedict without the poached eggs on top that make it the signature dish? Even the essential lugaw with egg becomes less appetizing without the rice porridge's partner! 
The good news this week is that while egg prices may have risen, there are other ingredients at the palengke that stayed the same or even dropped in price. Beef, pork, and chicken prices are the same as it was last week while bangus, tilapia, and even galunggong are the same as well. What's interesting is that ever-affordable sayote dropped its price from the already low P40 to P30 this week.
If you're going shopping this week and need your wallet and budget to be prepared, here's a handy list of ingredients you'll find at the palengke that you can shop for or avoid because of price increases: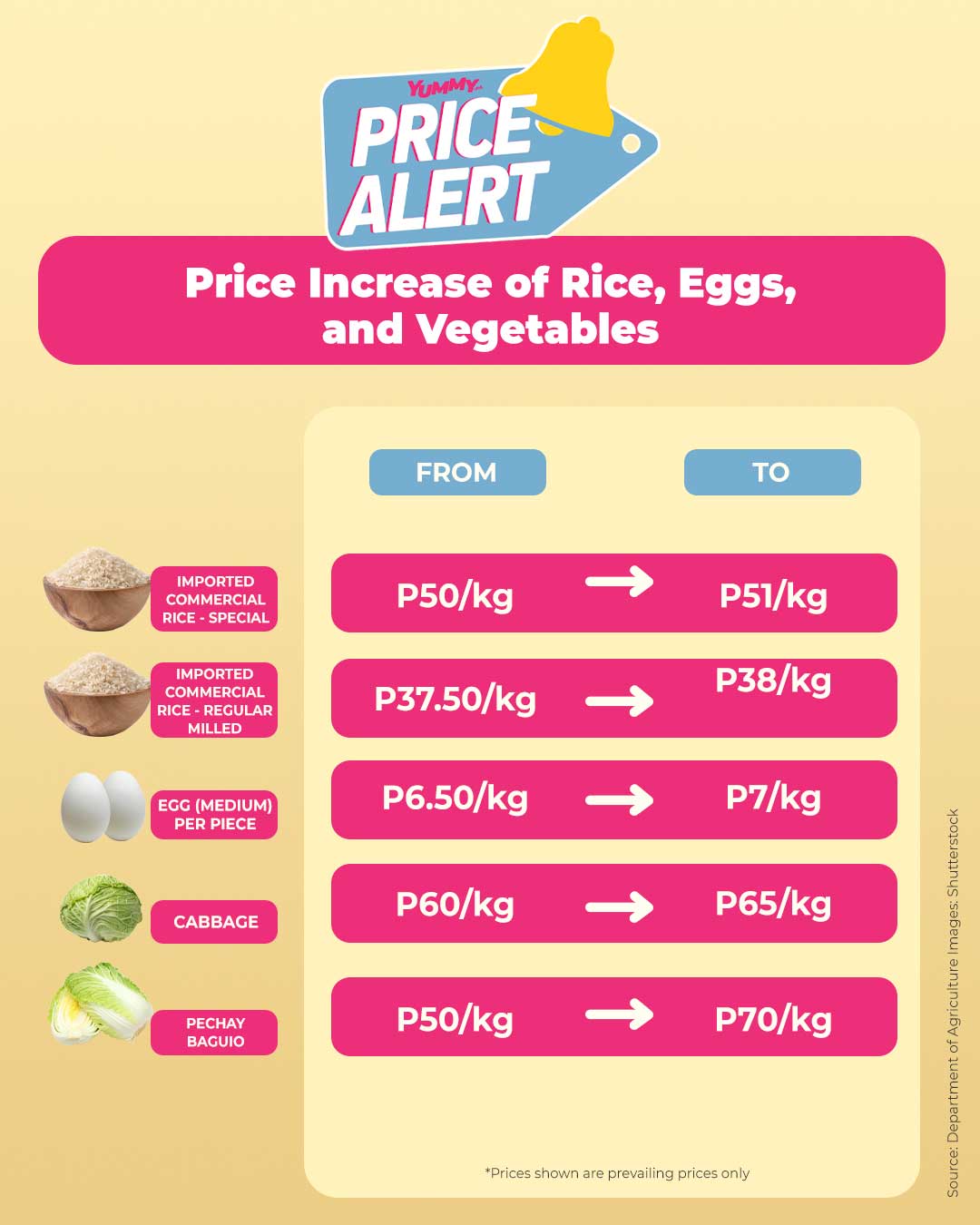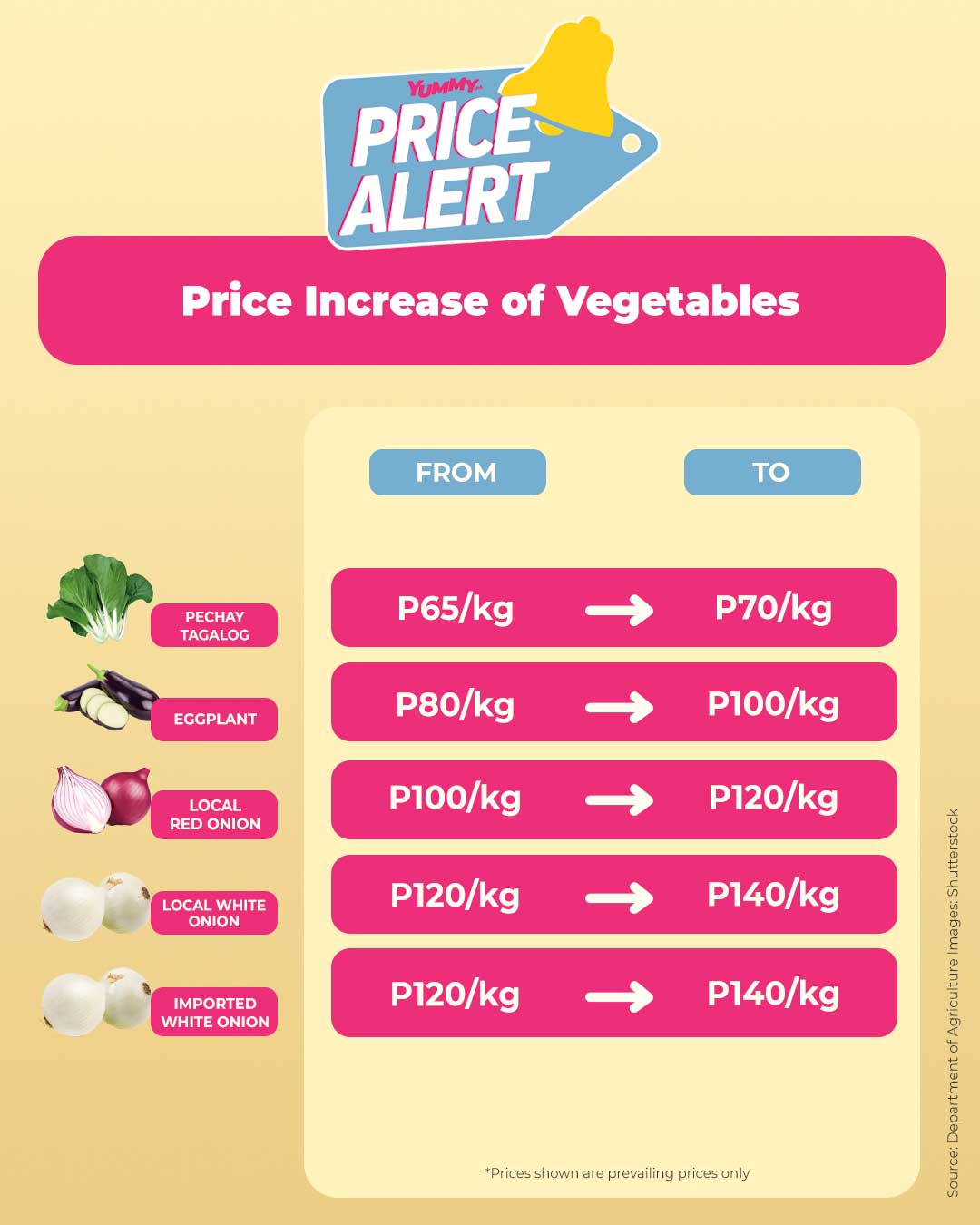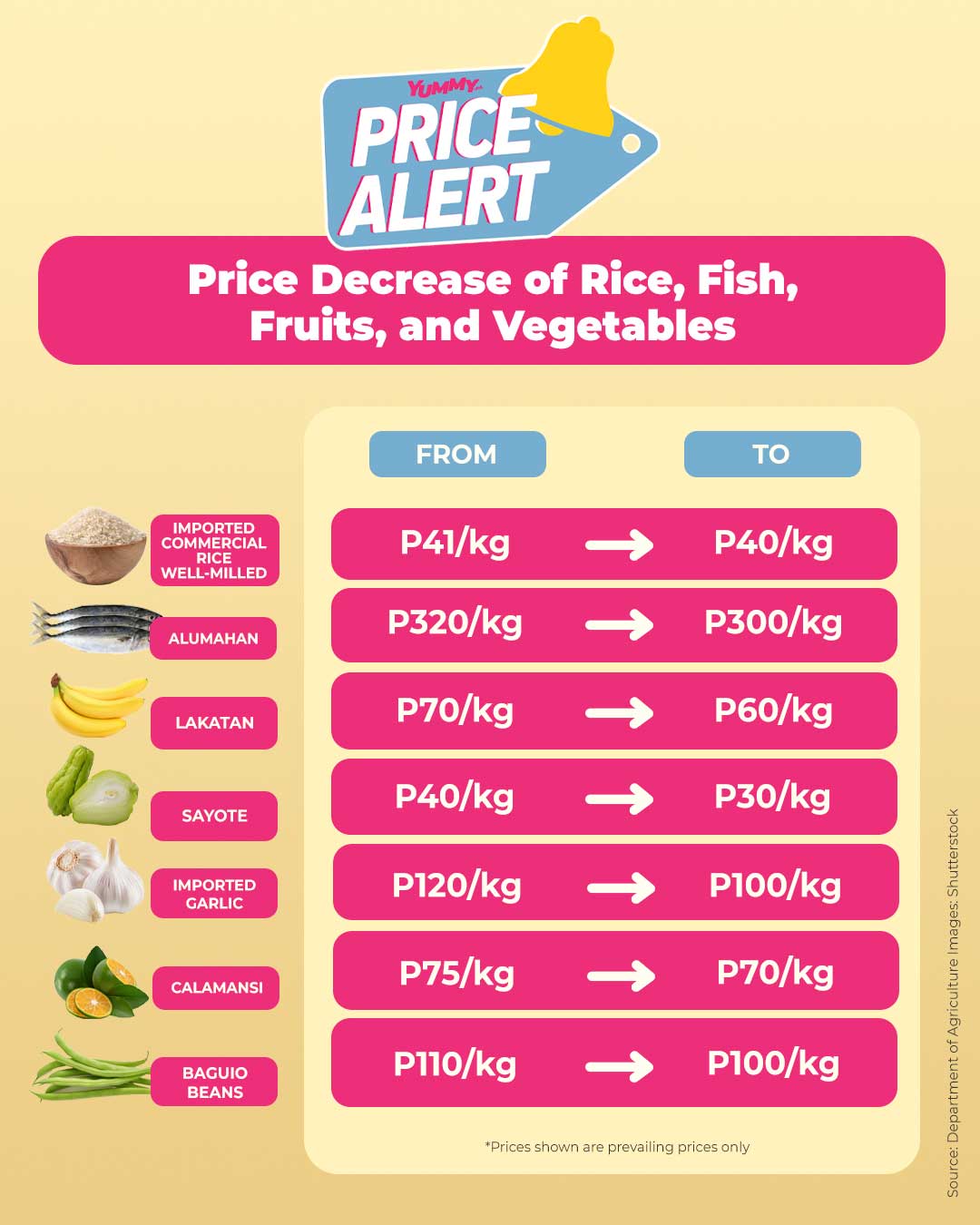 These palengke prices are sourced and gathered only from these markets in these areas in the metro: Commonwealth, Guadalupe, Las Piñas, Malabon, Marikina, Mega Q-Mart, Muntinlupa, Muñoz, Pasay, Pasig, Pritil, and Quinta. 
ADVERTISEMENT - CONTINUE READING BELOW
Recommended Videos
For more information about the price monitoring of selected agricultural and fishery commodities in the metro by the Department of Agriculture, visit Price Watch on the government agency's website. 
Price Alert is a weekly roundup of the prices of common goods and other ingredients monitored using the Department of Agriculture's Price Watch. 
***