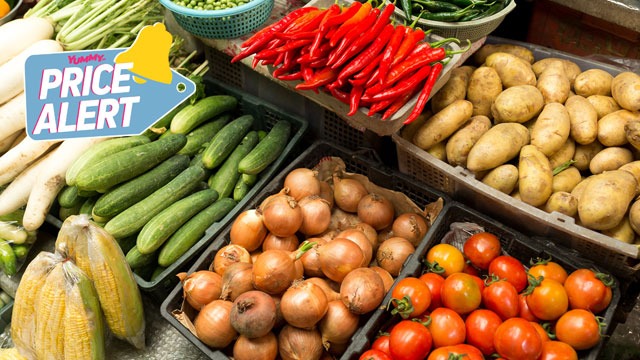 Needing help is nothing to be ashamed of! For those of us who are pinching pesos just to make ends meet every week, seesawing food prices doesn't help us manage our food budget. If you're struggling to find more affordable options when it comes to your ingredients, especially vegetables, you're in luck!
Kadiwa Markets are opening in more places in the city!
The Kadiwa ng Pasko markets were launched in 14 locations but it hasn't stopped there. Beyond the first locations, more areas within the city have opened up. You just need to know the schedule so you can plan your trips to avail of vegetables, fruits, sugar, and even rice priced at government prices.
The cities under the Kadiwa ng Pasko market schedule include those located in Metro Manila from tip to tip. From the up north in Valenzuela City to Las Pinas City in the south, you will find some cities have more than one location scheduled to host a Kadiwa ng Pasko market.
If you want to know if the Kadiwa markets are scheduled to be in your area, here are the cities and their addresses so you can shop for more affordable agricultural products this weekend:
[facebook url="https://www.facebook.com/photo?fbid=439033155085133&set=pcb.439033881751727″]
[facebook url="https://www.facebook.com/photo?fbid=439033405085108&set=pcb.439033881751727″]
[facebook url="https://www.facebook.com/photo?fbid=439033551751760&set=pcb.439033881751727″]
If you can't physically go to any of these markets, you can also shop online via its eKadiwa website.
To help you manage your food budget, we compiled the prices of ingredients at the palengkes that changed over the past week so you know whether you're getting a good deal or not.
Here are the prices of food that saw a decrease this week: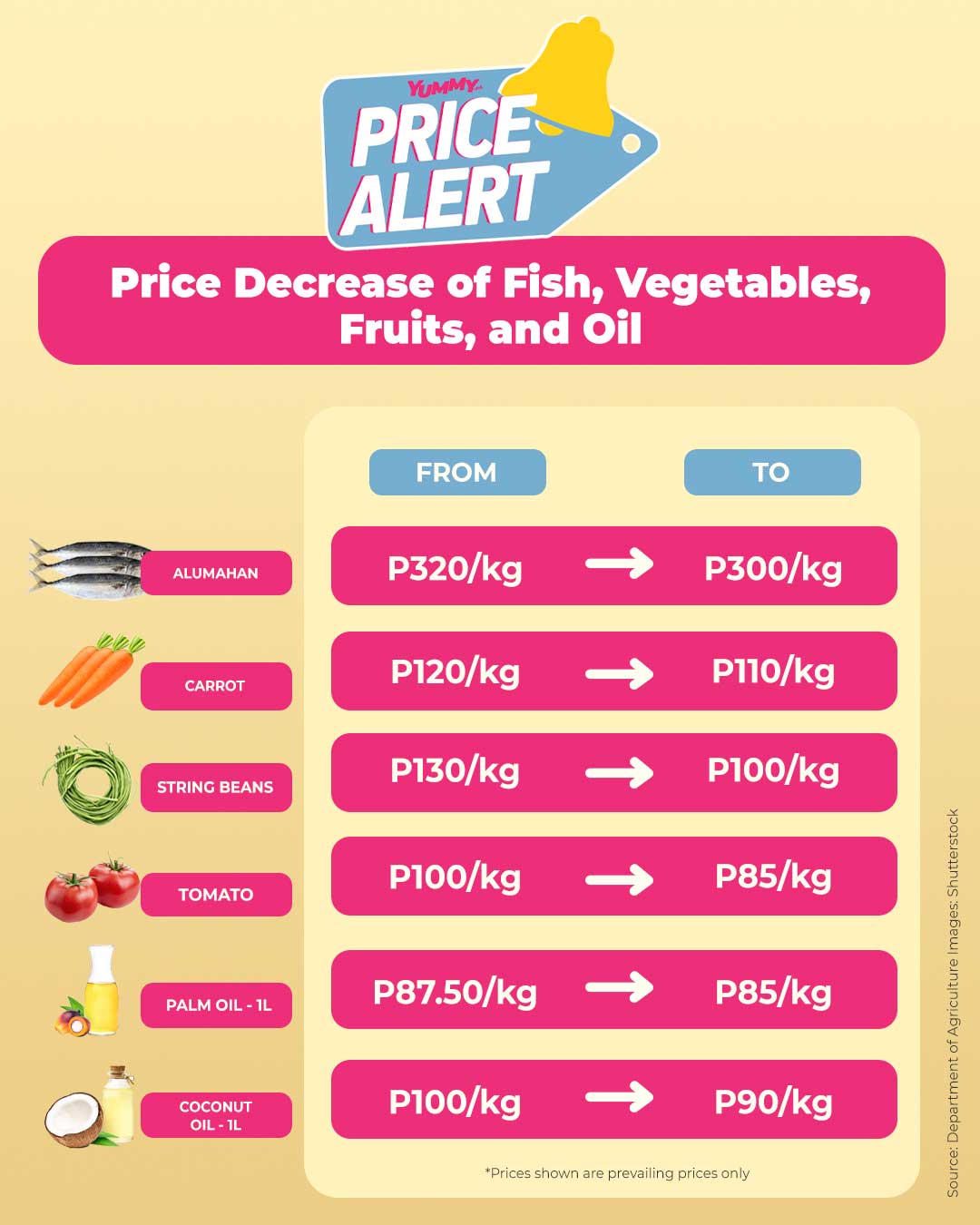 Here is the food that
saw a price increase

this week: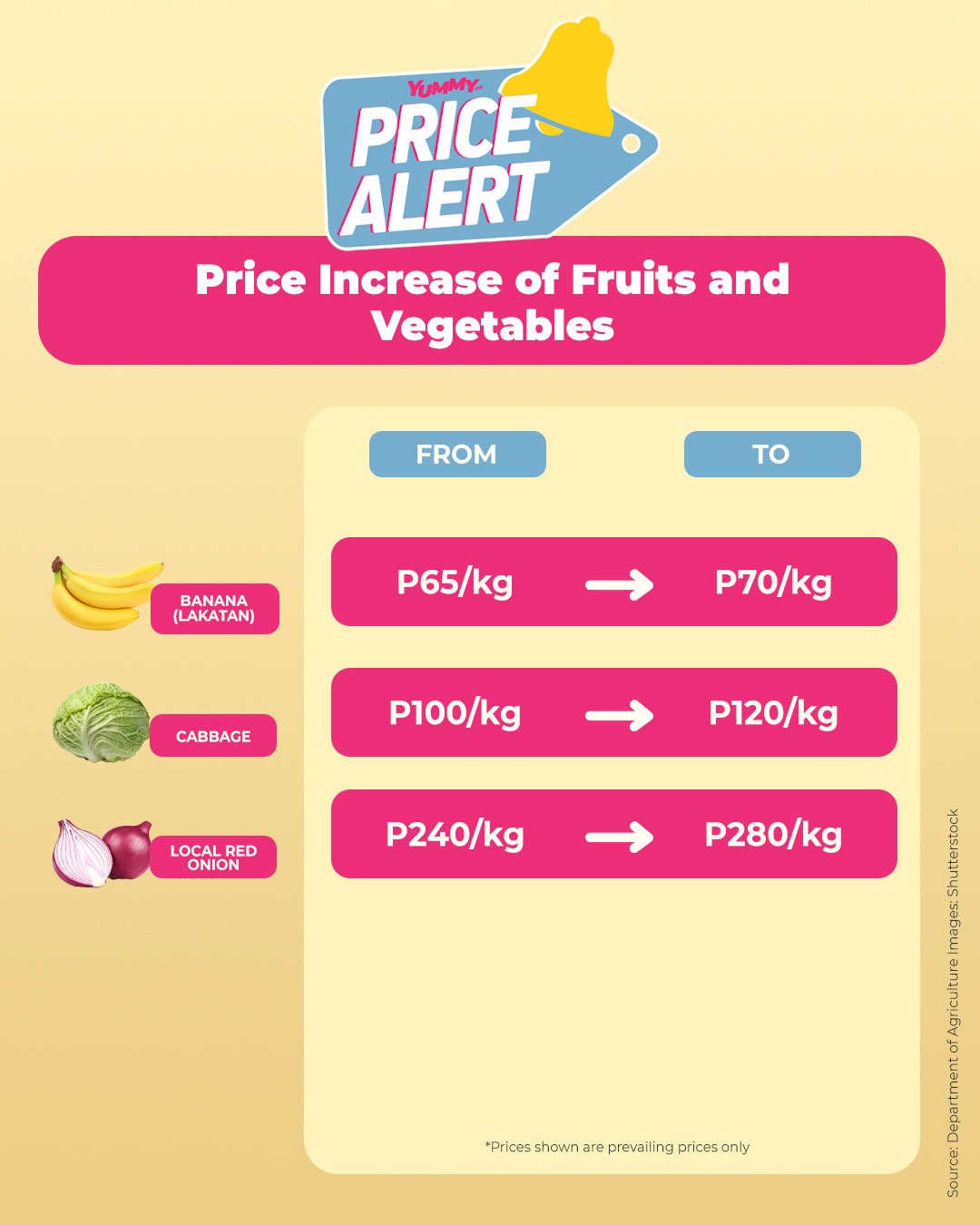 These palengke prices are sourced and gathered only from these markets in these areas in the metro: Commonwealth, Guadalupe, Las Piñas, Malabon, Marikina, Mega Q-Mart, Muntinlupa, Muñoz, Pasay, Pasig, Pritil, Quinta, and San Andres.
ADVERTISEMENT - CONTINUE READING BELOW
Recommended Videos
For more information about the price monitoring of selected agricultural and fishery commodities in the metro by the Department of Agriculture, visit Price Watch on the government agency's website.
Price Alert is a weekly roundup of the prices of common goods and other ingredients monitored using the Department of Agriculture's Price Watch.
***