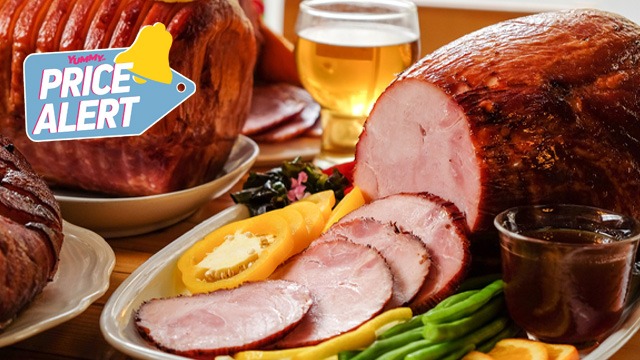 Seeing prices increase every week can be a sobering thought, but the good news is that along with these price hikes are also price decreases. You just need to know what kinds of food are more affordable this week than it was last week to make your budget stretch for the coming week.
That's why this Noche Buena food product price guide published last November 23 by the Department of Trade and Industry (DTI) is so important! It lists the suggested retail prices (SRP) of the most common noche buena ingredients.
From the price of different kinds of ham, including the brands that are available, to the fruit cocktail cans that are essential to the easy fruit salad you prepare every year, the list can help you manage your budget before you even leave the house. Just note that since these are all SRPs, the prices at the supermarket may be higher (or lower) according to the store you visit.
According to the list, these are the most affordable Noche Buena food products this year: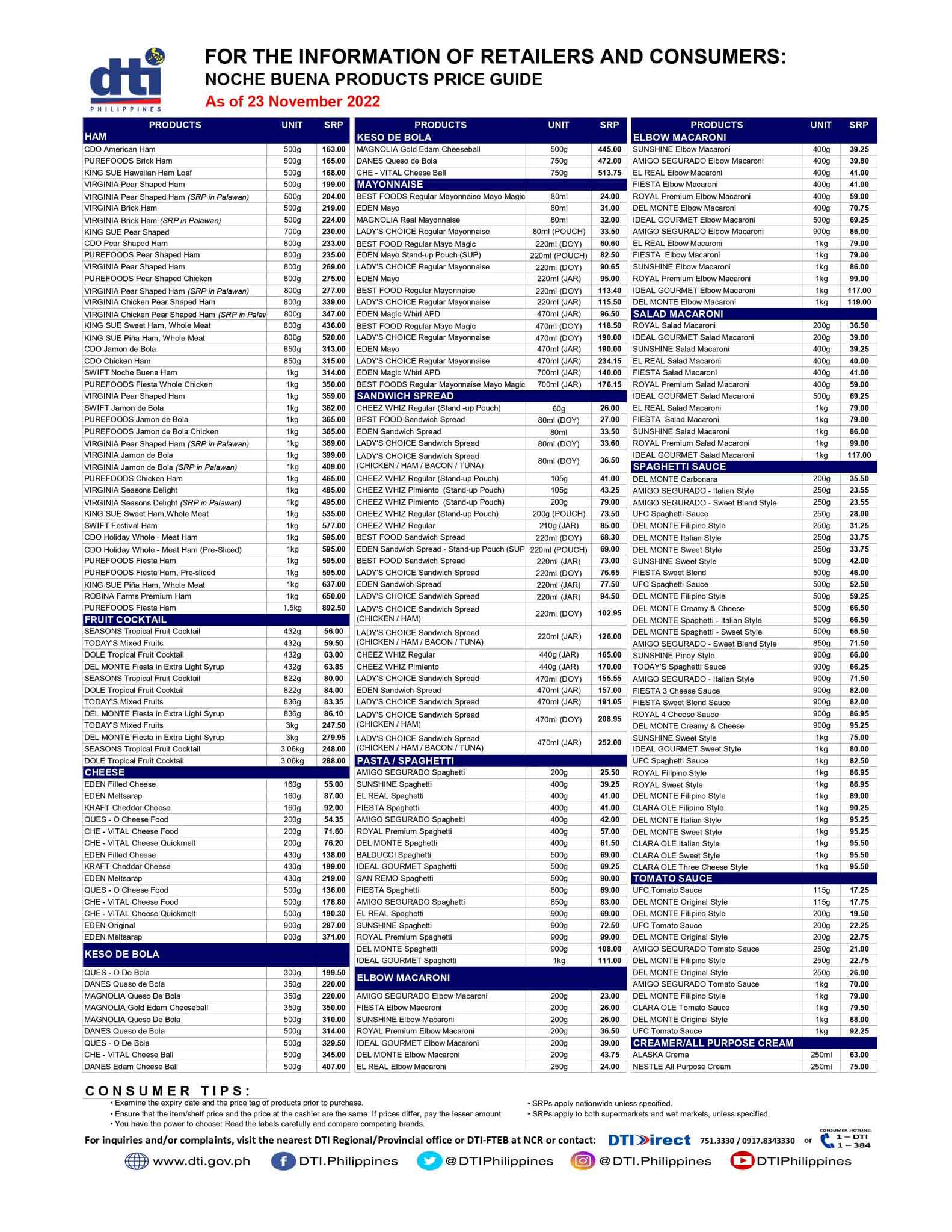 Are you shopping for ingredients at the palengke? Then you'll need to know a few key things when you do! The humble tilapia rose in price this week from a low of P120 per kilo to P140 per kilo this week while whole chickens went up P5 to P190 per kilo. Pork and beef prices did not change from their average prices from last week with beef brisket at P360 per kilo and pork kasim at P300 per kilo being the most affordable of the two kinds of meat.
If you're wondering what the prices of sugar are, brown sugar and washed sugar rose a few pesos to end at P90 per kilo for both kinds this week.
Here are the food prices at the palengke that saw an increase this week: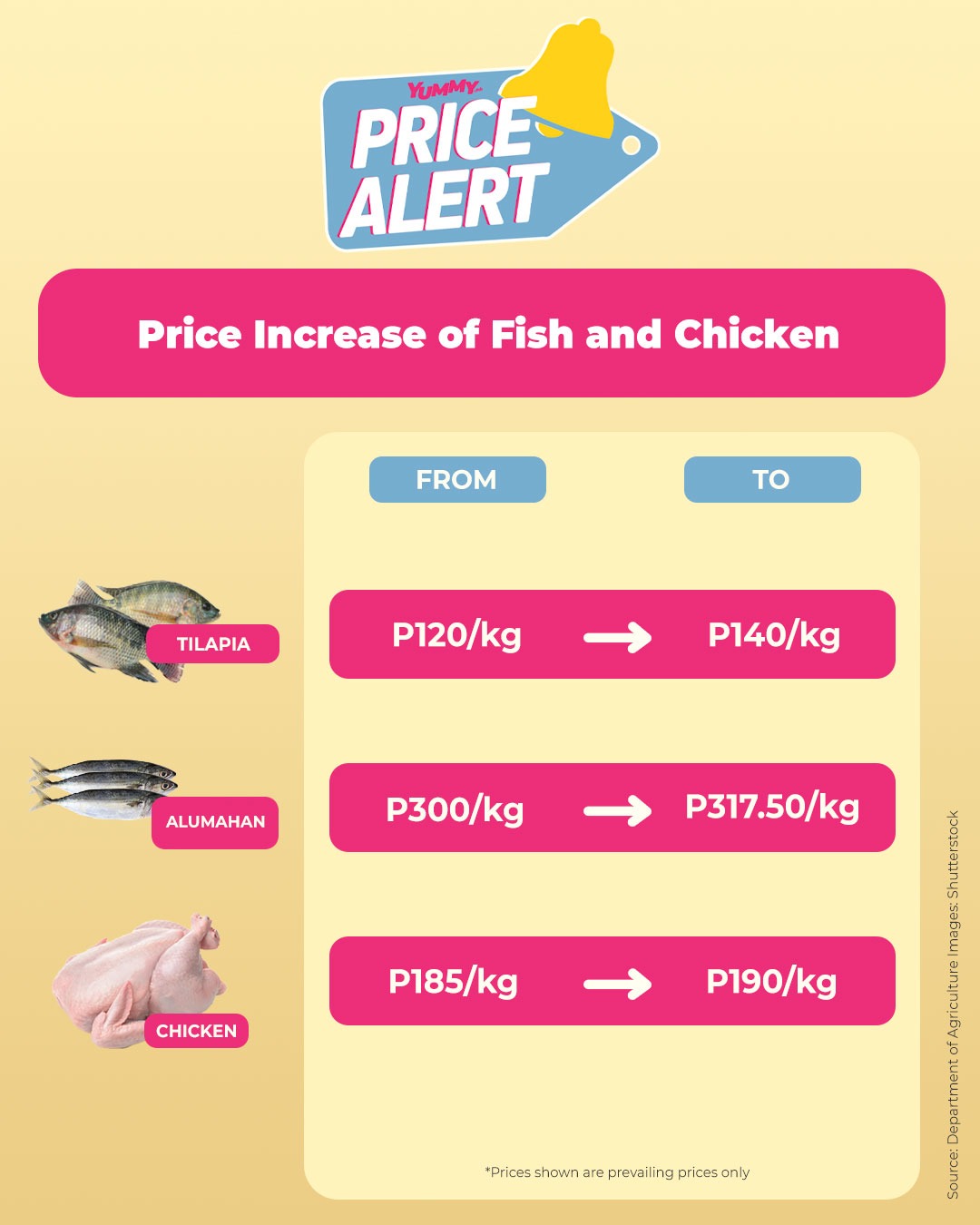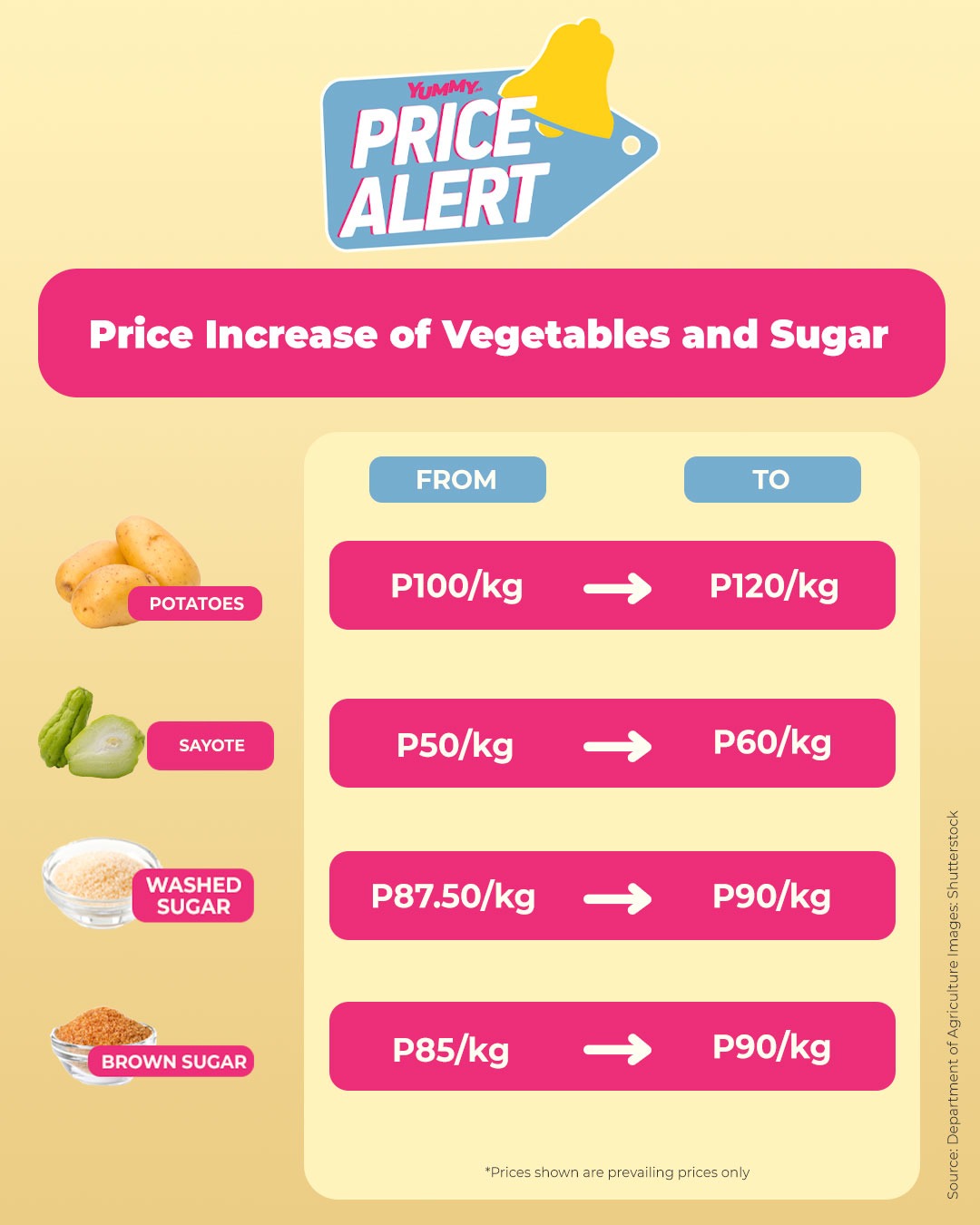 Food that saw a price decrease were the two kinds of pechay with pechay Baguio dropping to P120 per kilo and pechay Tagalog to P80 per kilo this week.
ADVERTISEMENT - CONTINUE READING BELOW
Recommended Videos
Here are the food that
saw a price decrease at the palengke this week: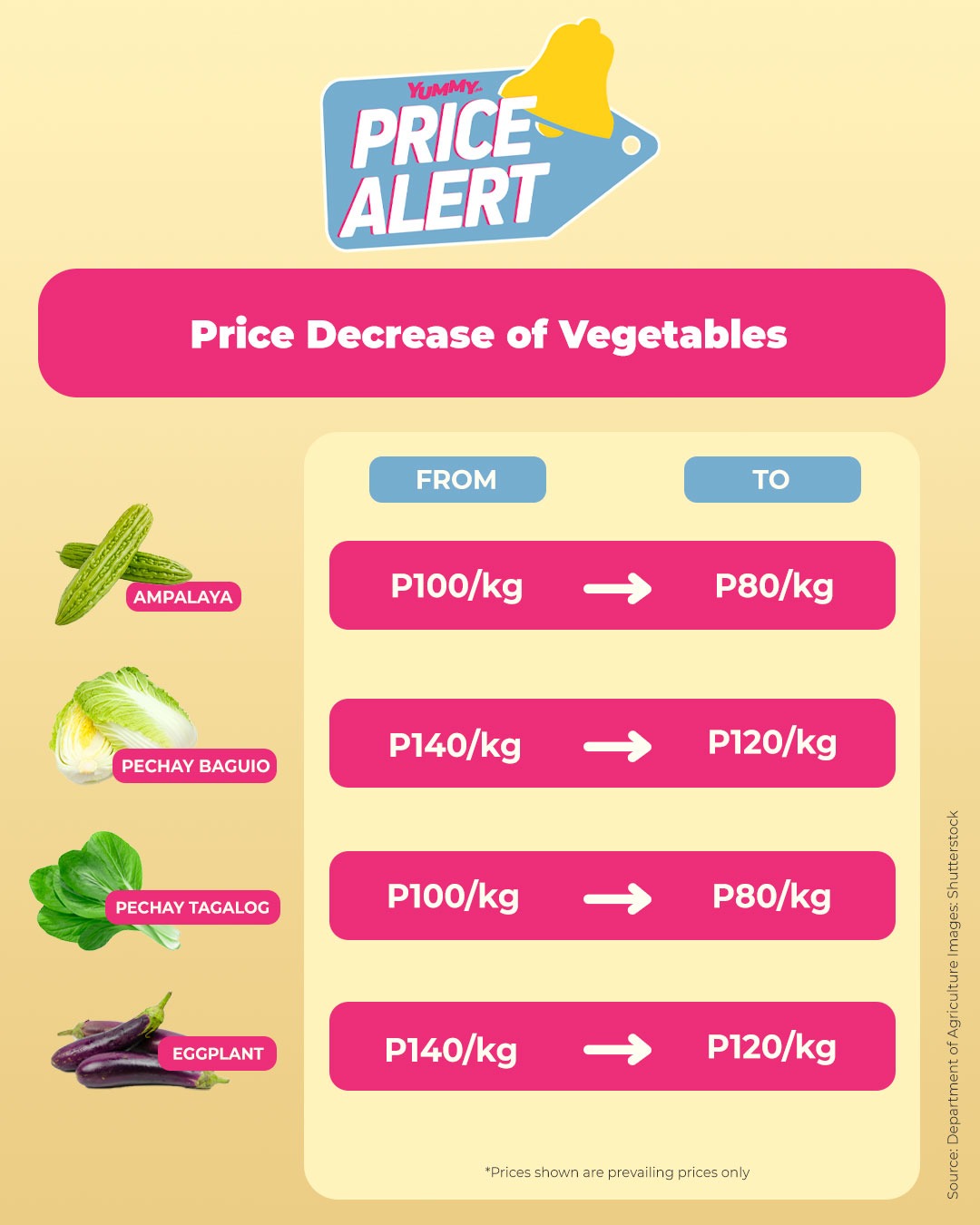 These palengke prices are sourced and gathered only from these markets in these areas in the metro: Commonwealth, Guadalupe, Las Piñas, Malabon, Marikina, Mega Q-Mart, Muntinlupa, Muñoz, Pasay, Pasig, Pritil, Quinta, and San Andres.
For more information about the price monitoring of selected agricultural and fishery commodities in the metro by the Department of Agriculture, visit Price Watch on the government agency's website.
Price Alert is a weekly roundup of the prices of common goods and other ingredients monitored using the Department of Agriculture's Price Watch.
***