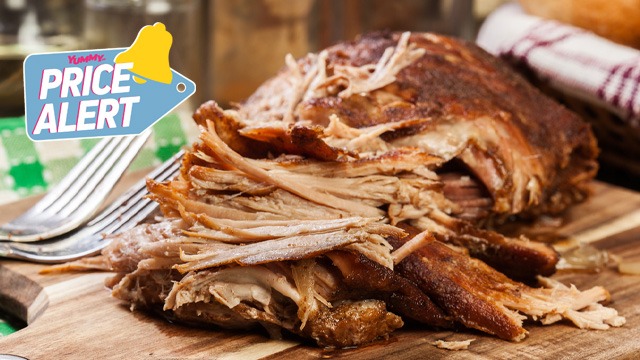 It's hard to not be affected by news about food shortages and rising prices, even in palengkes. The sugar shortage situation is such that factories had to close. Thankfully some supermarkets realize the need for this basic ingredient to be affordable to every one and lowered their prices.
Some ingredients,  however, such as the siling labuyo and even onions, particularly white onions, have risen to unheard-of prices that are no longer affordable! (It should be noted that locally-sourced red onions meanwhile stay a more reasonable P140 per kilo this week compared to locally-sourced white onions that reached P380 per kilo last August 8. August 8 was the last time white onions were reported in the Bantay Presyo report of the Department of Agriculture.)  
Despite all of this depressing news about food price increases, there is some good news for those who love pork: palengke prices of frozen pork are more affordable than fresh.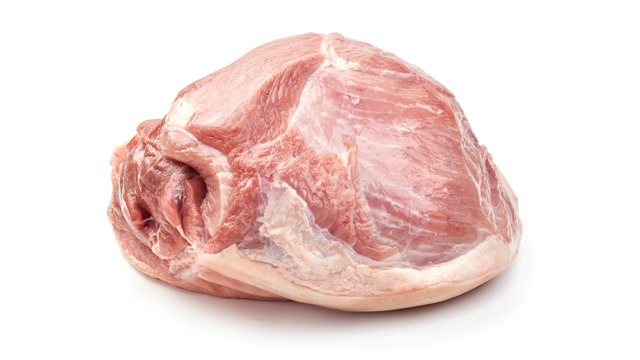 According to the Bantay Presyo report dated August 25, you'll see that different palengkes have different prices for baboy, whether it's fresh or frozen. 
The most affordable frozen pork for kasim and pigue is P210 per kilo compared to fresh pork. You can find it at the Pasig City Mega Market located along Caruncho Avenue, Pasig City. Need to cook that pork today and need it fresh and ready to cook? The most affordable fresh pork for kasim and pigue is P255 per kilo at Mega-Q Mart along Ermin Garcia Avenue corner EDSA. 
Typically, pork liempo or pork belly is still more expensive than pork kasim or pork pigue, but if you're curious to find the palengke where you can find this cut at its most affordable, you'll have to go all the way to Malabon Central Market along F. Sevilla Boulevard where it's P270 per kilo for fresh liempo. You'll also find that the Pasig City Mega Market has frozen slabs that cost P275 per kilo of frozen pork liempo. 
Here are the prices of both fresh and frozen pork cuts of kasim, pigue, and liempo at the different palengke in Metro Manila: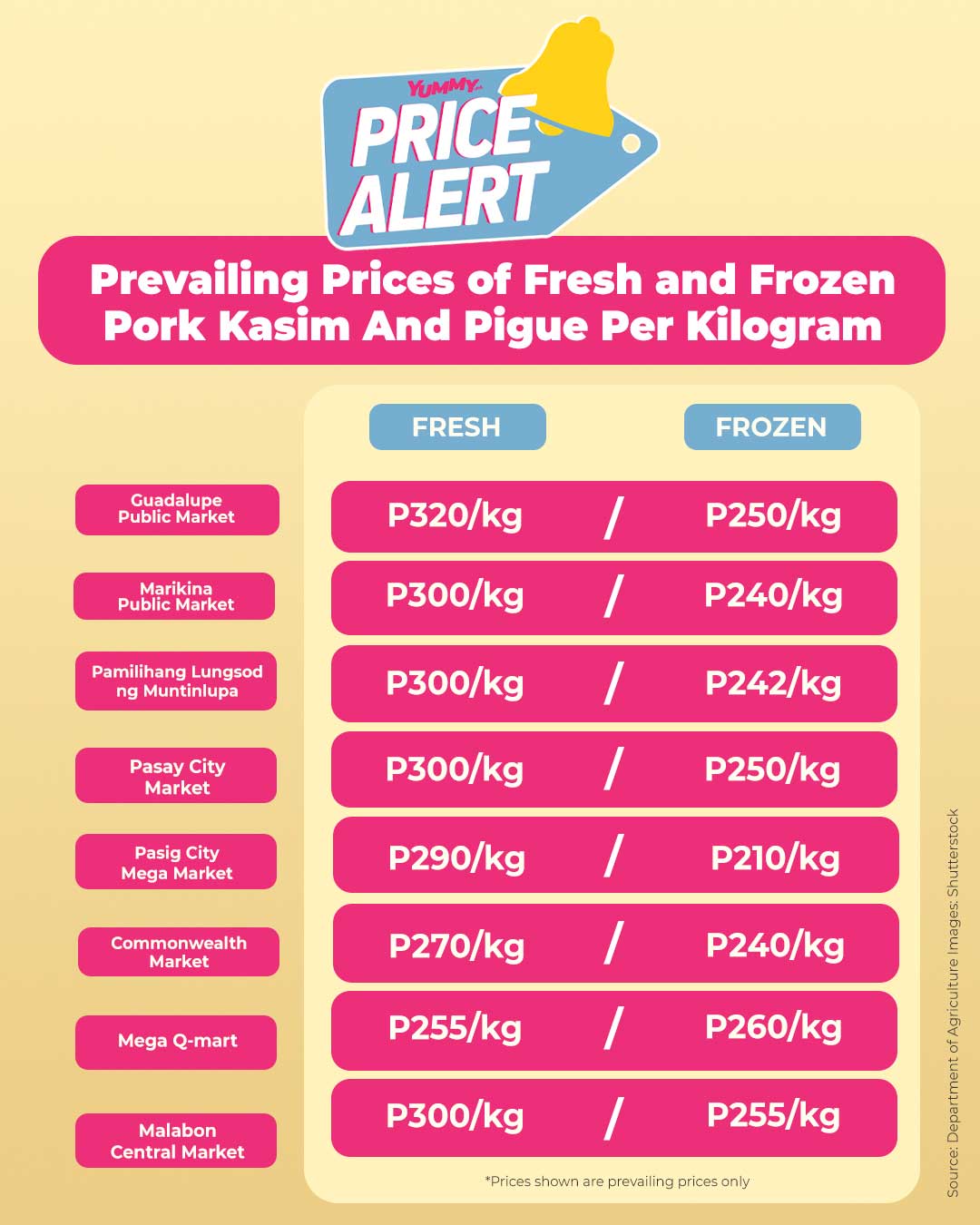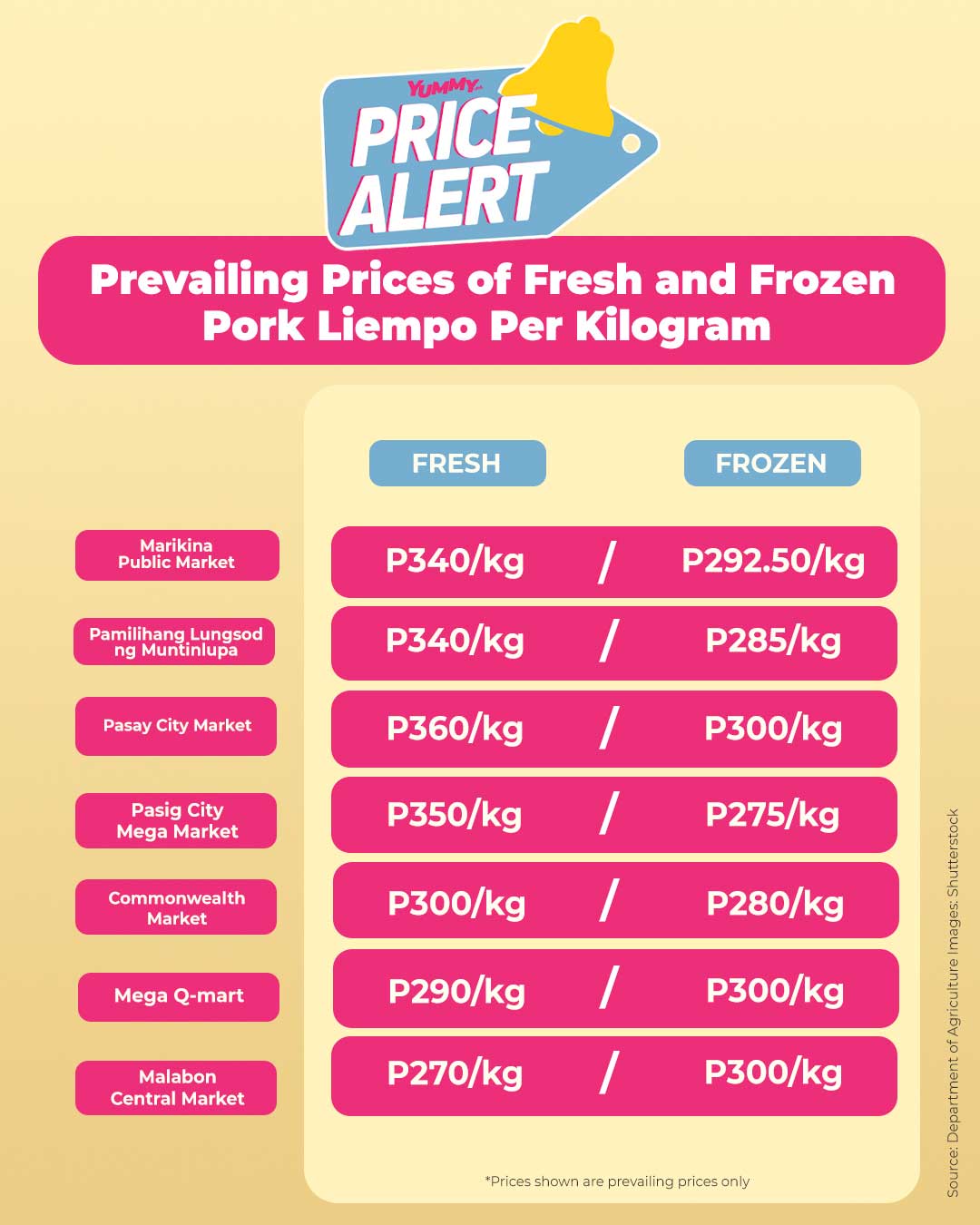 Meanwhile, whole chicken continues to be the most affordable meat between pork and beef at P190 per kilo this week. Other affordable ingredients you'll find in the palengke include the tilapia which is still P120 per kilo, the sayote at P40 per kilo, and squash or kalabasa at P50 per kilo.
ADVERTISEMENT - CONTINUE READING BELOW
Recommended Videos
For the good of our budgets, only a few food price increases happened this week. 
Here are the food price increases this week: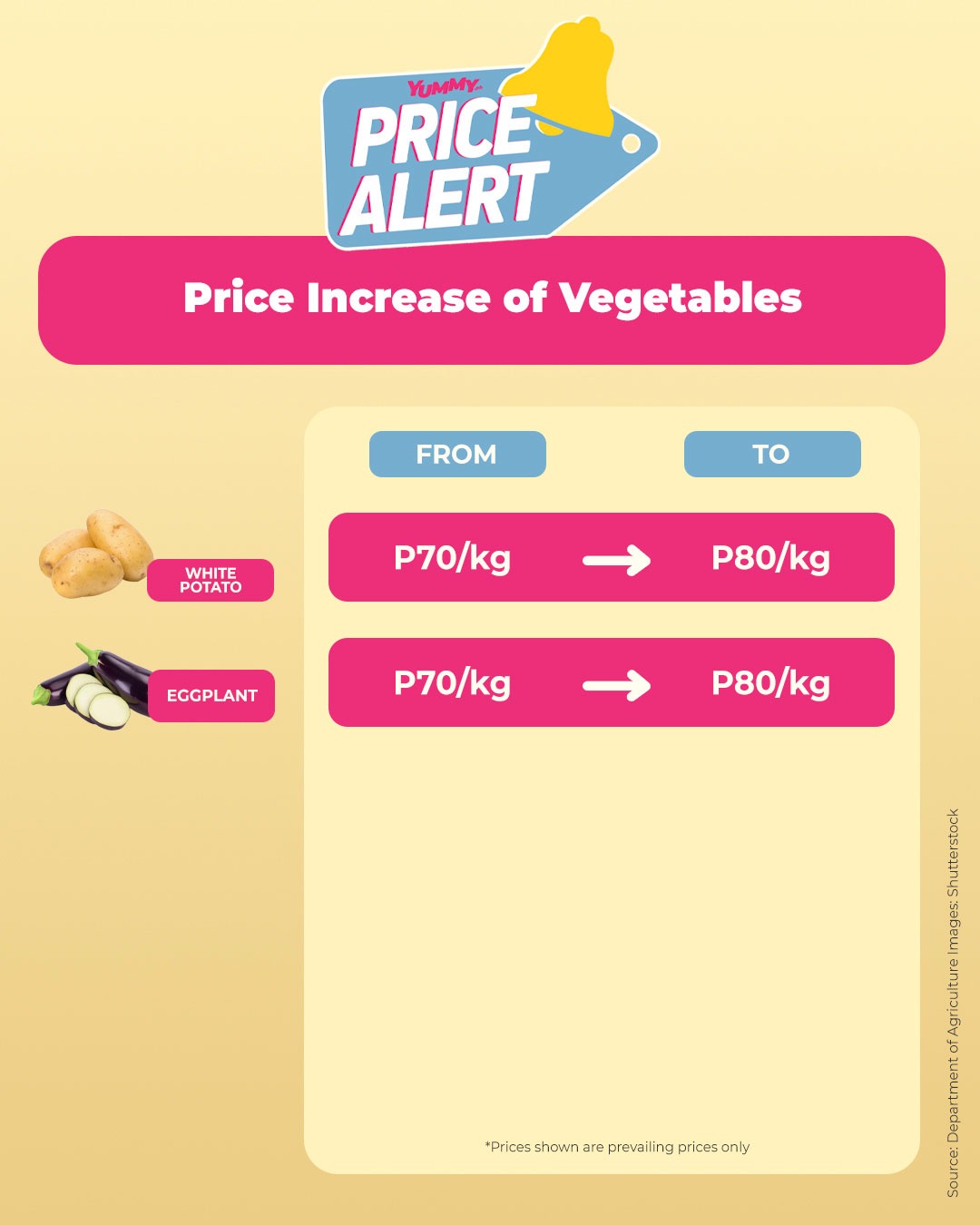 Here are the food price decreases this week: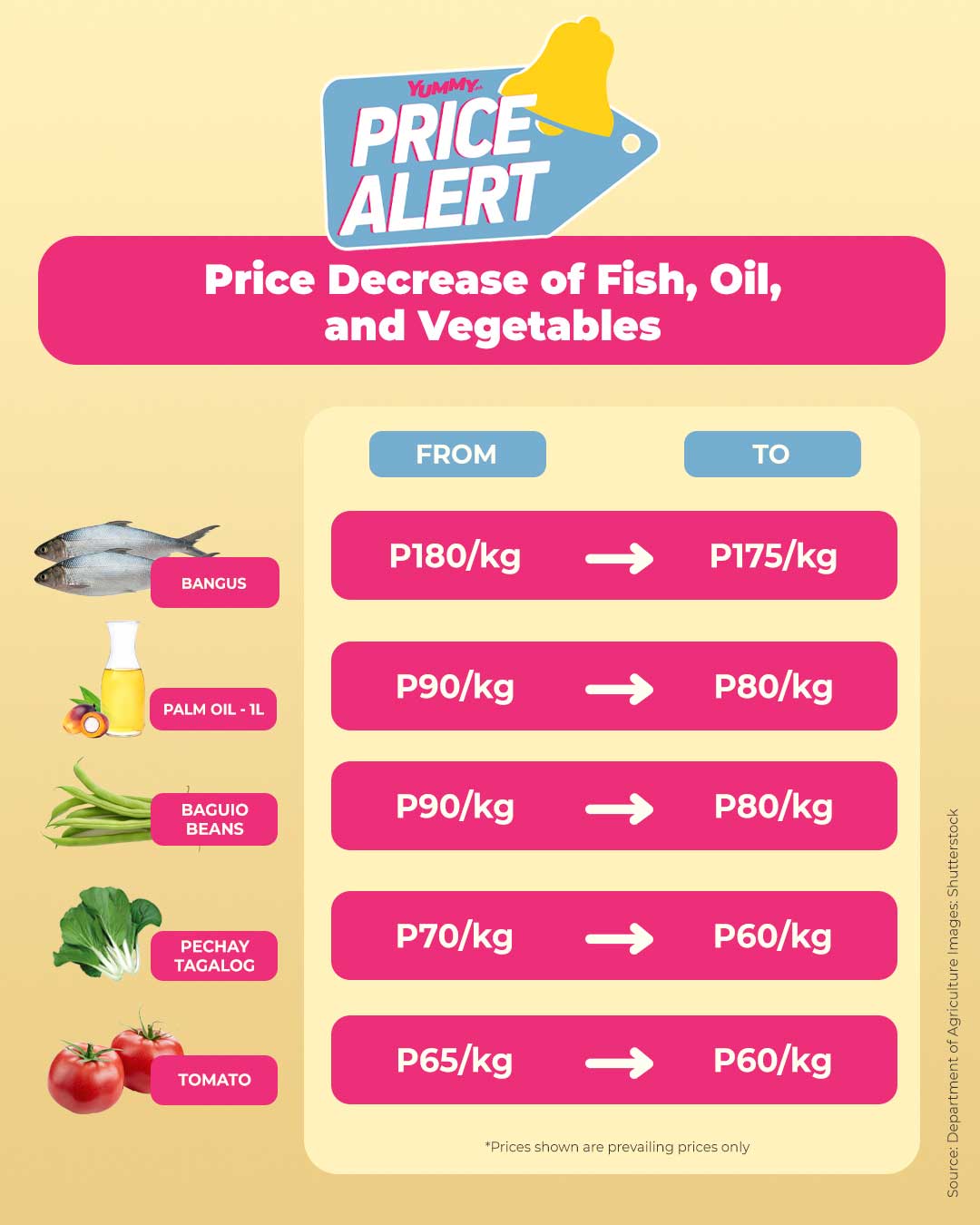 These prices are the average prices sourced from palengkes or farmers markets in the Metro Manila area, specifically those in Commonwealth, Guadalupe, Las Piñas, Malabon, Marikina, Mega Q-Mart, Muntinlupa, Muñoz, Pasay, Pasig, Pritil, Quinta, and San Andres. The prices of these ingredients may be lower or higher in supermarkets, grocery stores, sari sari stores, and other places where these products may be purchased.
For more information about the price watch of the Department of Agriculture, visit the government agency's website.
Price Alert is a weekly roundup of the prices of common goods and other ingredients monitored using the Department of Agriculture's Price Watch. 
***