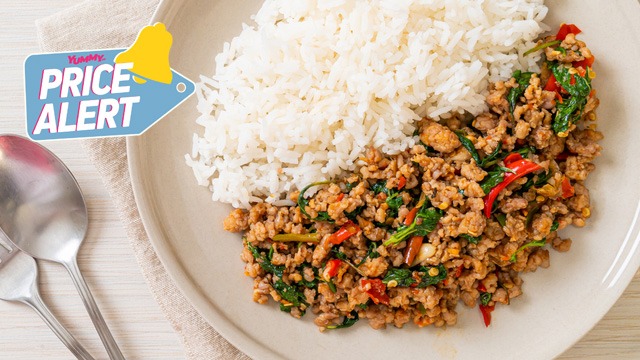 You may have to forgo satisfying your love for spicy dishes this week. That's because not only did the humble siling labuyo see a price increase, the price increase was a drastic P50 per kilo increase. This is surprising since prices have remained relatively steady this month with price increases and decreases of P5 or P10 up to a max of P25.
The arrival of the rainy season was just officially announced so siling labuyo prices may remain high if demand rises for spicy food during these wet and cold months. 
Other ingredients that saw a price increase were beef, the Indian mackerel aka the alumahan, and imported garlic. Sayote remains the most affordable veggie in the palengke despite seeing an increase in its price from the super low P30 per kilo to the still-low price of P40 this week. 
What other veggies, meat, and other palengke ingredients saw a change in prices this week? Here's a quick guide for your shopping trip this weekend: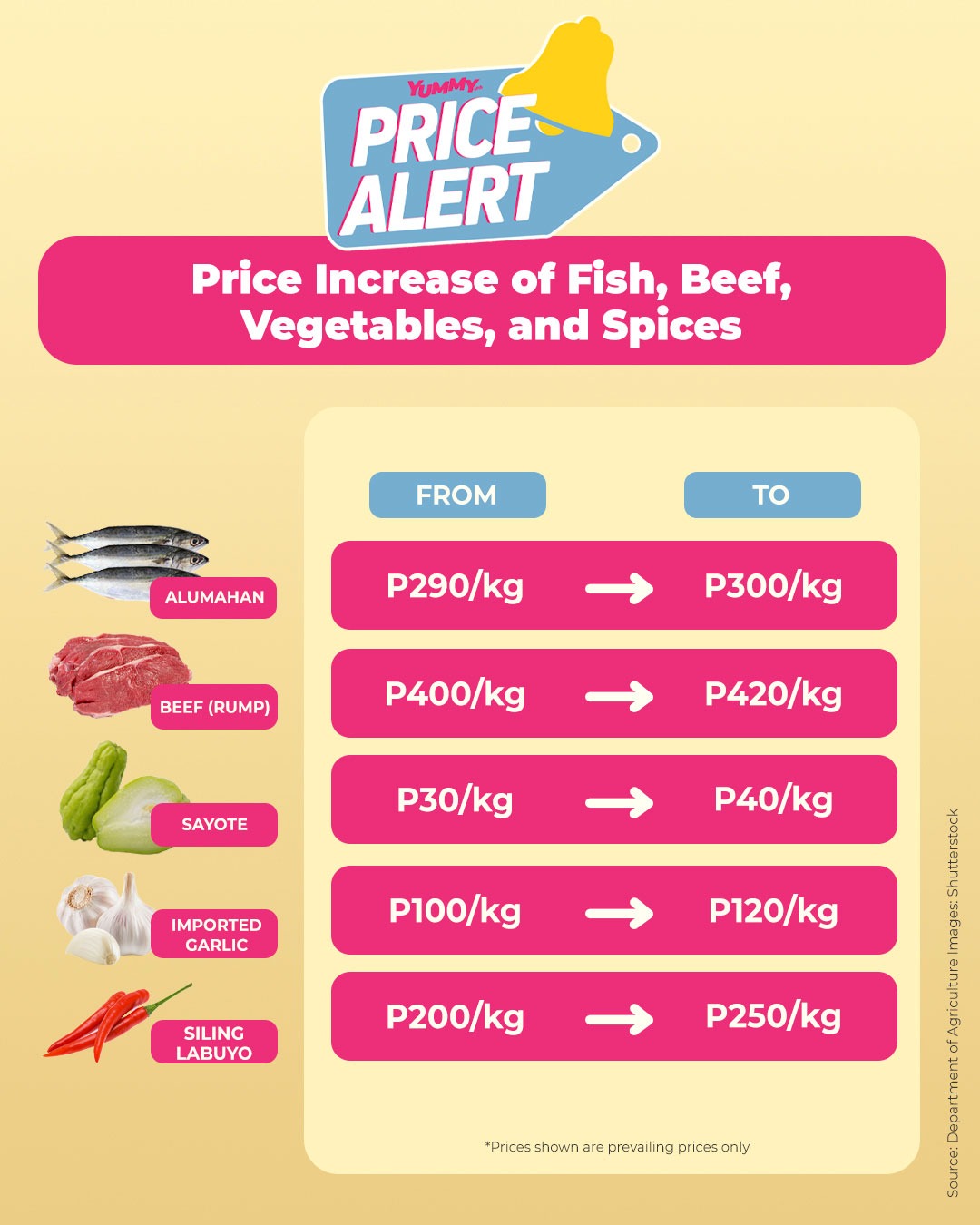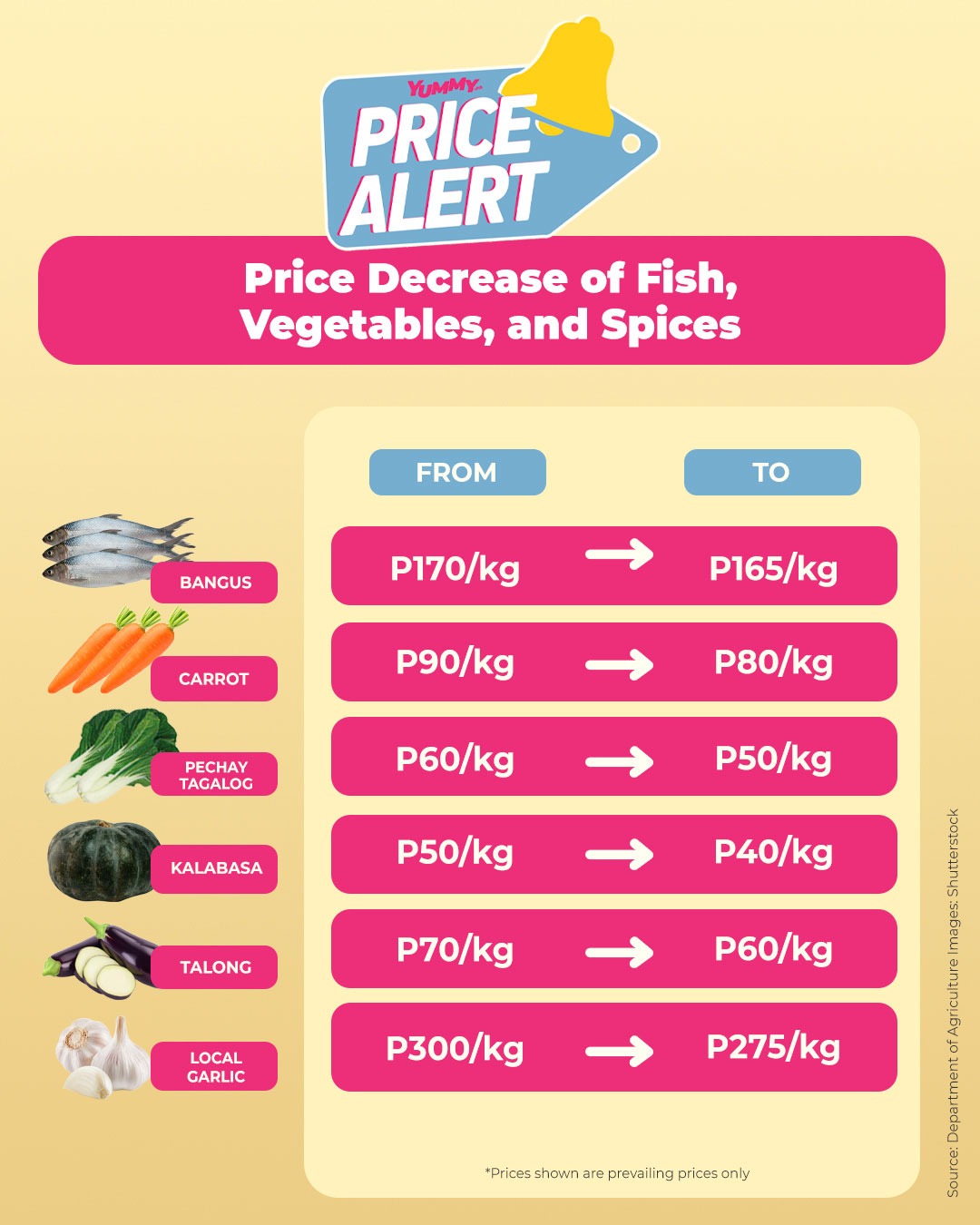 These palengke prices are sourced and gathered only from these markets in these areas in the metro: Commonwealth, Guadalupe, Las Piñas, Malabon, Marikina, Mega Q-Mart, Muntinlupa, Muñoz, Pasay, Pasig, Pritil, Quinta, San Andres. 
For more information about the price monitoring of selected agricultural and fishery commodities in the metro by the Department of Agriculture, visit Price Watch on the government agency's website. 
Price Alert is a weekly roundup of the prices of common goods and other ingredients monitored using the Department of Agriculture's Price Watch. 
***