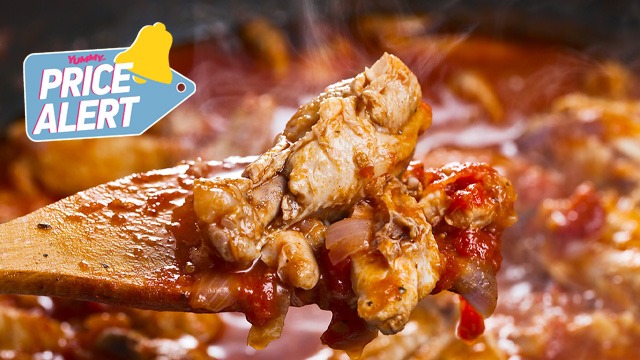 Juggling what you already have in your kitchen with what you need to buy to make a meal is a skill that many home cooks need to master. Learning this kitchen skill is a great way to maximize your already tight budget. 
To help you do that, you'll need to know what you can afford to buy. This week, we saw a P20 price drop in the price of fresh tomatoes! This means from P60, it's now P40 per kilo and rivals the long-standing cheapest veggie at the palengke, the sayote or chayote. Paired with the other food that saw a price decrease this week, the whole chicken from P200 to P190 per kilo, and you'll be able to see a glimmer of numerous dishes you can make this week. 
Another veggie that saw a price decrease includes the humble pechay Tagalog from P80 to P60 so sabaws and ginisa dishes that use pechay can easily be put back on your list of dishes to make like this fried rice recipe.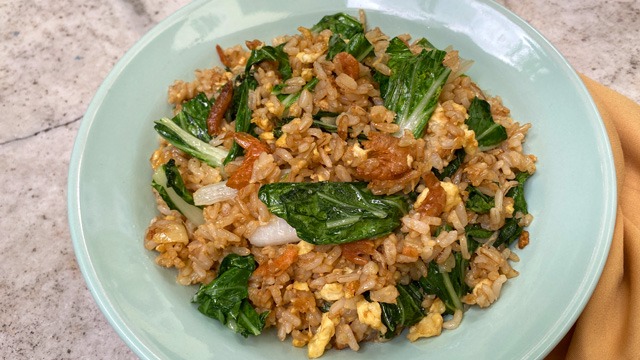 Unfortunately, where there were price decreases, there were also price increases. Beef saw an uptick in prices this week with beef rump going up to P420 per kilo and beef brisket ending at P360 per kilo. Carrots and potatoes also saw a rise in prices per kilo so it would be a good idea to skip making dishes that feature these ingredients this week to save your budget. Save the kalderetang baka to another time, especially if you like it extra spicy since siling labuyo prices went back up to P400 per kilo this week.
The palengke is still the more affordable place to shop for your everyday ingredients! If you're going shopping for ingredients this weekend, you'll need to know what food experienced price increases and decreases this past week so you know what best to add to your bayong and shopping carts.  
Here are the food that had price increases this week: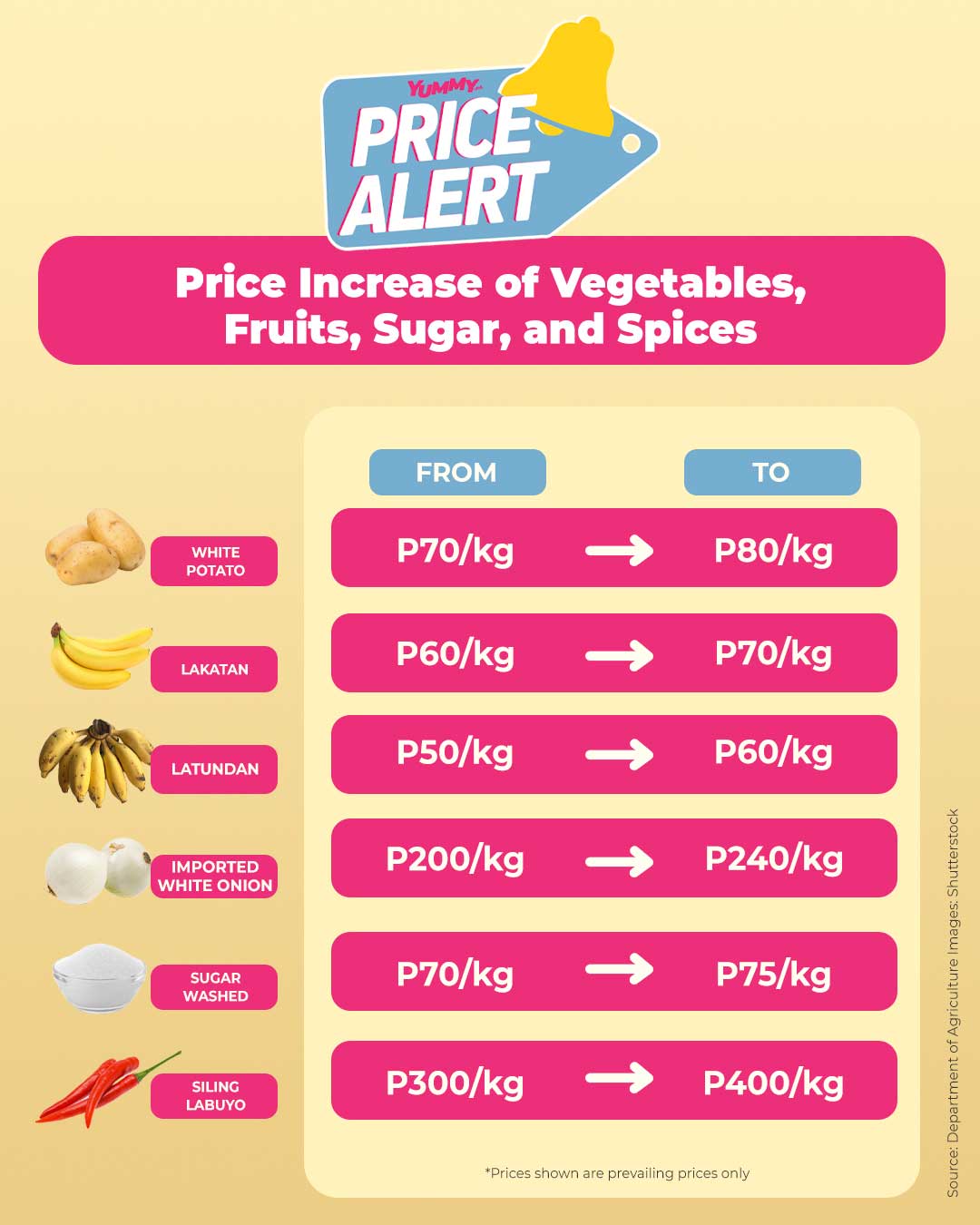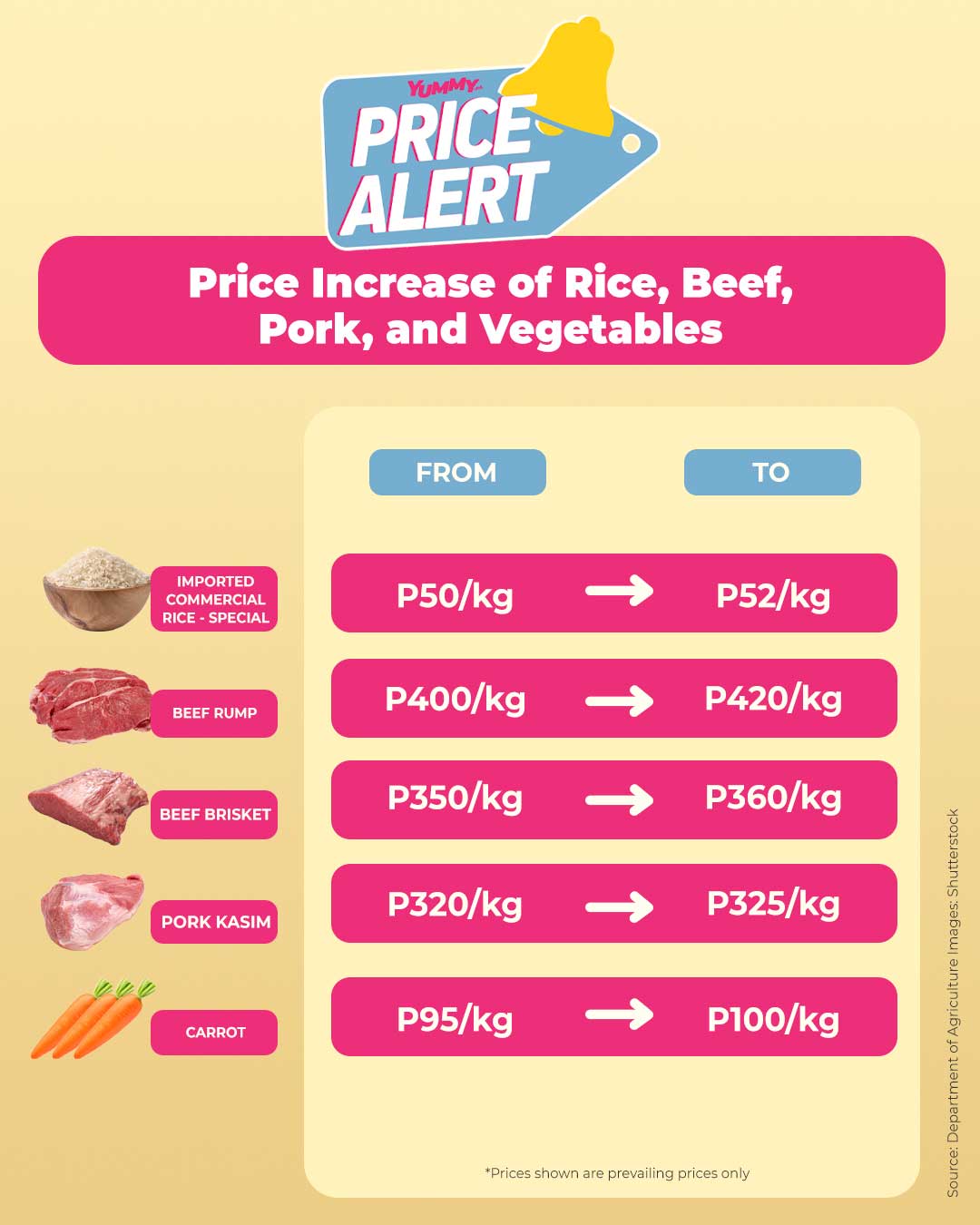 Here are the food that had price decreases this week: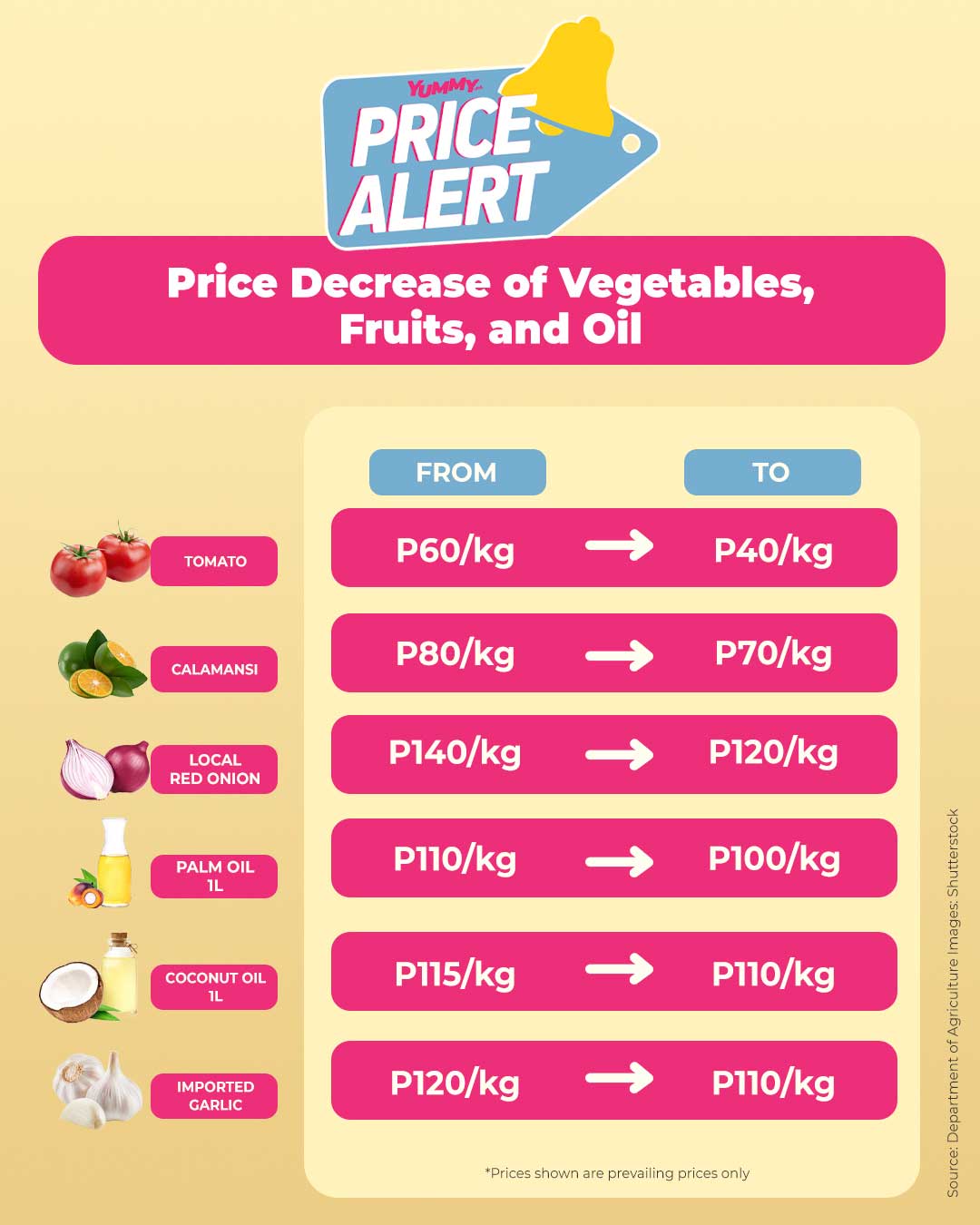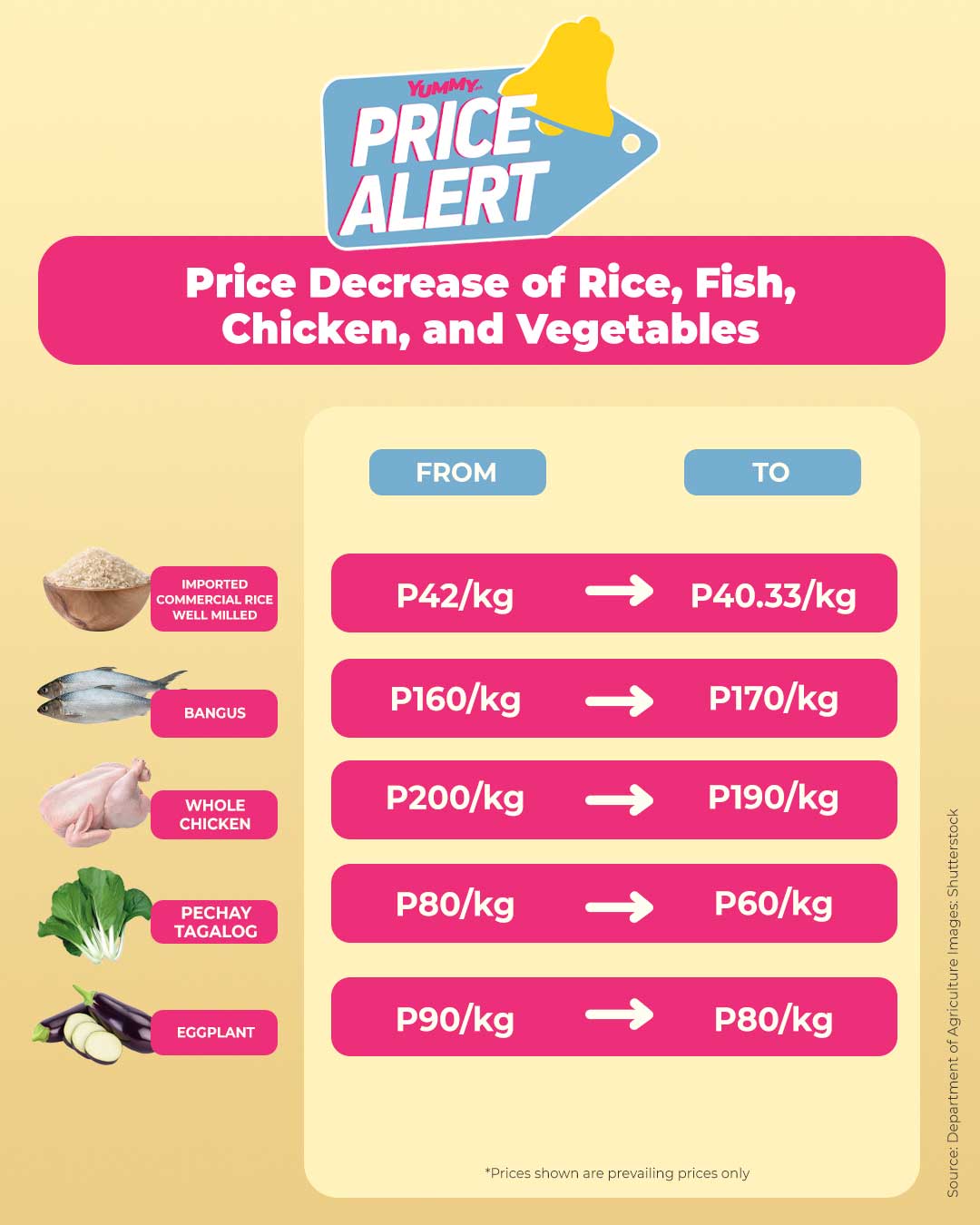 These prices are sourced and gathered from markets from these areas in the metro: Commonwealth, Guadalupe, Las Piñas, Malabon, Marikina, Mega Q-Mart, Muntinlupa, Muñoz, Pasay, Pasig, Pritil, Quinta, and San Andres.
ADVERTISEMENT - CONTINUE READING BELOW
Recommended Videos
For more information about the price watch of the Department of Agriculture, visit the government agency's website.
Price Alert is a weekly roundup of the prices of common goods and other ingredients monitored using the Department of Agriculture's Price Watch.
***