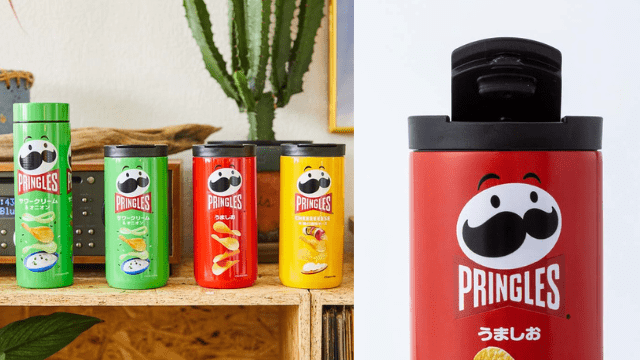 Japan is a treasure trove of interesting, quirky items you probably don't need, but will add to your cart because, well, you just want to. One of the things we won't second guess adding to our carts? These insulated tumblers designed after the Pringles packaging!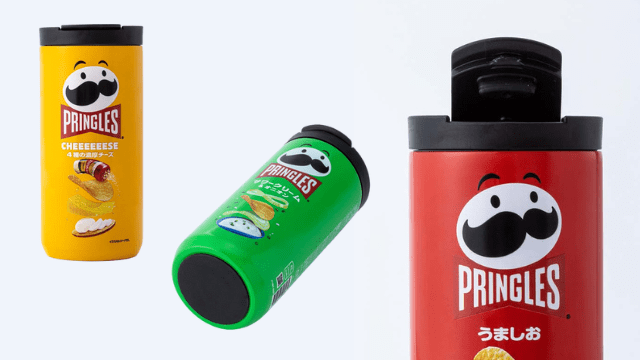 These tumblers are vacuum insulated and can hold a hot drink or cold drinks for approximately six hours. It comes in two sizes, 400ml (comes with a screw lid and spout) and 500ml (screw lid). The tumblers come in three different designs. The red one is the classic Umashio (Salt), the green is the Sour Cream & Onion, and the orange is the Cheese.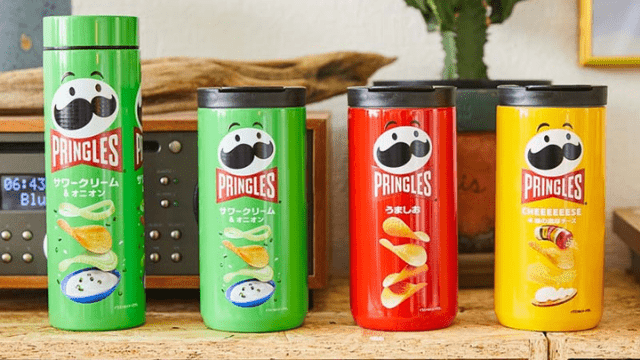 The quirkiness of these tumblers is that you wouldn't think it was an actual tumbler from a distance because of its uncanny resemblance to the potato chip canister. Maybe if you know how to read Japanese, you'll notice that they changed some of the printed texts, warning users not to fill the tumbler with Pringles or that you might get an insatiable craving for Pringles while drinking from the flask.
The Pringles tumbler costs 2,585 yen or P1,053 for the 500ml tumbler, and the smaller 400ml version costs 2,310 yen or P941.38 each. You can check these out via the Takarajimasha website. These are also sold at Lawson, HMV, and HMV & Books.