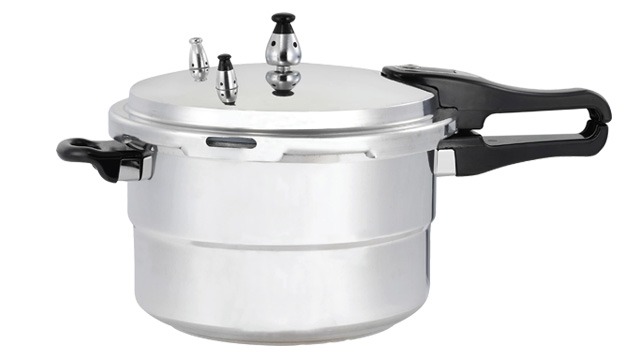 Products recommended on our website are independently selected by editors. If you buy something through our links, Summit may earn an affiliate commission at no extra cost to you.
Cooking any kind of meat until it's tender is the goal of any cook. Tender beef, pork, or even pusit that has become rubbery however takes time that we don't always have time. We are all busy, and this is a real-life fact!
For those of you who how to cook in a pressure cooker and have wanted one but find it too expensive, boy! Have we found a great deal for you! We found this awesome-looking pressure cooker that we not only think you should have in your kitchen but is also affordable enough to be your next budol buy: a Pumpkin Pressure Cooker.
What We Like About This Pumpkin Pressure Cooker
1 It's cute, colorful, and big enough.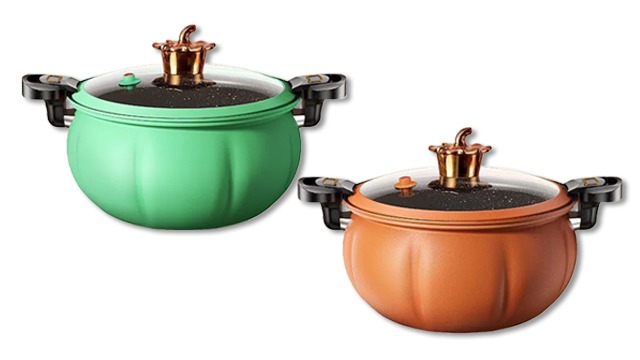 For starters, isn't it adorable? The shape of this pressure cooker is totally giving us Cinderella vibes with its aesthetic! It's not only shaped like a pumpkin but the pot also comes in one other color beyond orange: it also comes in a mint-green color, too.
The pot itself measures 28 cm wide at the top excluding the handles, 18 cm at the base of the pot, and 14 cm tall. It's a nice-sized 8-liter pot, enough to feed a family of four. You can comfortably fit a kilo of meat in there and still have room for some potatoes, carrots, and bell peppers to make kalderetang baka!
2 It's got user-friendly features.
This pot is made of wrought iron which is said to be stronger than cast iron. It is also classified as a micro pressure cooker which means it acts as a pressure cooker as well as a microwave.
If you know how to use a pressure cooker, you know all have safety features. This pot has similar features plus a deep-rimmed edge so you are in less danger of your pot boiling over, large handles with anti-skid grips, and a lid with a glass lid, so you can actually see what you're cooking as it cooks!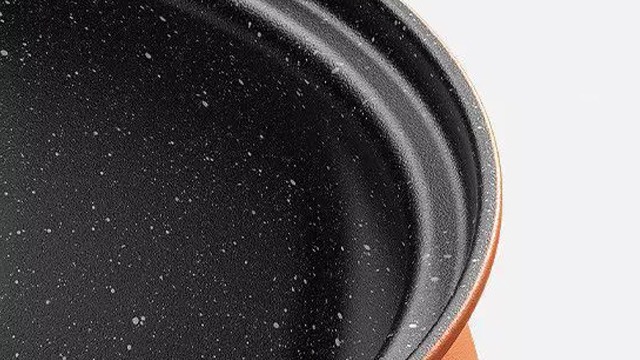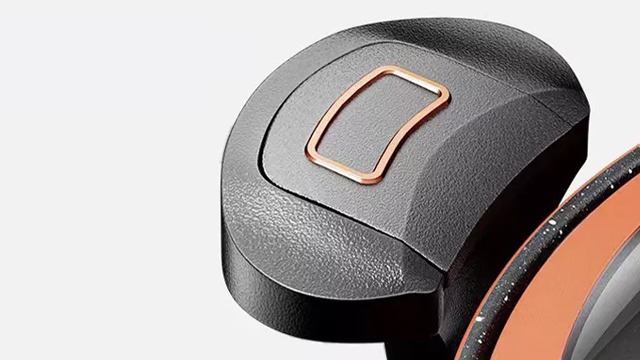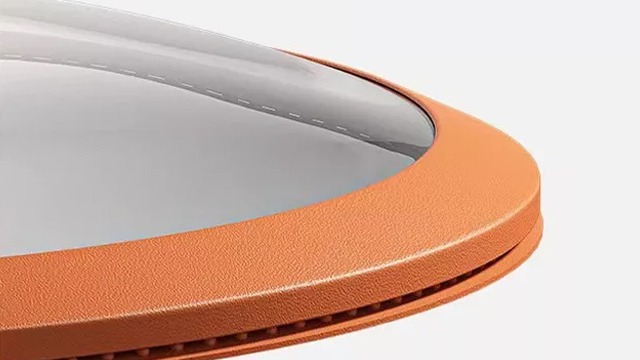 3 It's induction ready.
One of the biggest problems with many pressure cookers, especially those that you inherited from your mother or grandmother, is that few are induction ready. We have good news: this pot is!
ADVERTISEMENT - CONTINUE READING BELOW
Recommended Videos
4 It costs less than P1,000.
Finally, didn't we mention that this pot is affordable? It really is! Normally, a specialized pot like this would easily cost you several thousand pesos! This pressure cooker however is on sale, and it's only P880! Plus, the color of the pot doesn't matter, so you get to choose your color and pay the same price either way!
5 It's rated 5 stars!
While there are only 16 ratings for this particular pot, all are rated 5 stars! Best news is that it's from a LazTop Seller with a 98% positive seller rating. It's also available from this Lazmall Flagship store, too, but it's smaller (7L) and at a higher price (P910).
BUY HERE: Pumpkin Pot Micro Pressure Cooker (available in green and orange), 8 L, P880, Elephant Merchandise Store, Lazada
If you're still not impressed with the features of this pressure cooker, then maybe the benefits of a pressure cooker, be it this one or any other pressure cooker, will.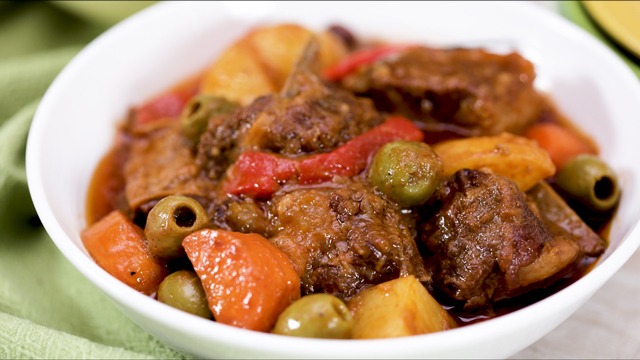 1 Cut cooking time in half!
Beef recipes have a requirement that are applied to almost every dish: tenderize the meat. This can take hours but with a pressure cooker, the cooking time is cut in half! You tenderize the beef faster because of the sheer pressure inside the pot so you can proceed with the recipe earlier.
2 Lower your
gas

or electric consumption.

Since you cut your cooking time while using a pressure cooker, you don't use up more gas or electricity than you need. During these times when even onions can be more expensive than a cut of beef, any little bit of savings can make a difference.
3 Tenderizes the toughest, cheapest cut of meat.
Any cut of meat can be cooked until it's fork tender, no matter what the cut. This means that the cheapest cut of meat, which ironically can also mean it's one of the most flavorful cuts, can become buttery soft faster if you use a pressure cooker like this one.
4 Your stew will still be tasty.
Slow cooking for hours makes delicious stew but so can a stew cooked in a pressure cooker! While you may need to reduce the liquid left in the pot after pressure cooking, it can easily be done in minutes rather than hours.
5 You save time for you.
If anything, the pressure cooker will help you gain back lost time that otherwise would be taken up babysitting a simmering pot. That means you can head out earlier or stay out longer, and still have enough time to cook a delicious and tender beef dish that might have otherwise taken you hours to cook and kept you stuck in the kitchen.
Links are updated regularly and as much as possible, but note that products can run out of stock, discounts can expire, and listed prices can change without prior notice.
***