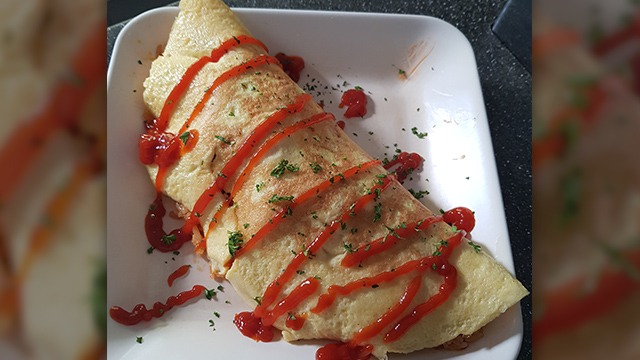 With the community quarantine in place, majority of us are forced to cook at home. With more time on our hands, it's definitely easier to be creative and experimental when it comes to the food on our plates. 
For those who need a dose of inspiration, we asked our local chefs what their favorite quarantine dishes are, plus how they made it: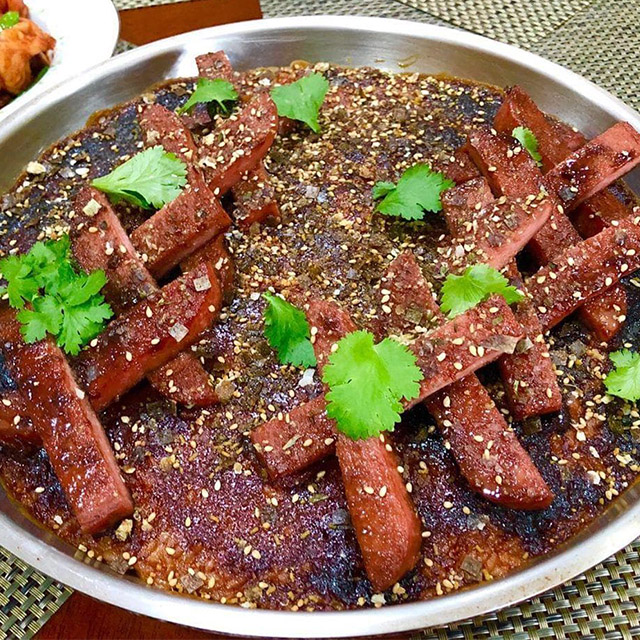 Sharwin Tee: Spam Musubi Baked Rice
Chef Sharwin's Spam Musubi Baked Rice is inspired by Roy Choi's dish that was featured in an episode of The Chef Show (available on Netflix!). Chef Sharwin makes this dish by mixing cooked rice with soy sauce, vinegar, and sesame oil. It's topped with mayonnaise and gochujang, then broiled and then broiled, after doing so, he finally adds the cherry on top: Spam strips.
Chef Sharwin shares, "I love it because all the ingredients are mostly found in people's homes. So it's the perfect recipe to make while stuck at home. Plus, it's delicious!!!"
Ed Bugia: Dalgona Coffee
Chef Ed recently tried making Dalgona coffee! This is a three-ingredient coffee drink that became viral on TikTok. He makes this delicious coffee cloud by mixing a 1:1:1 ratio of instant coffee powder (not 3-in-1 coffee), brown sugar, and water. He mixes it 400 times using a gorgeous baby pink-colored KitchenAid electric mixer.
As seen on his latest video posted on his Youtube channel, he uses dalgona coffee to create two desserts: dalgona latte and the dalgona parfait. The latte is milk and ice topped with the dalgona coffee foam, while the dalgona parfait has crushed chocolate chip cookies as its base, followed by a layer of dalgona coffee, then topped with more crushed cookies. Chef Ed decided last minute to add Ferrero Rocher on top.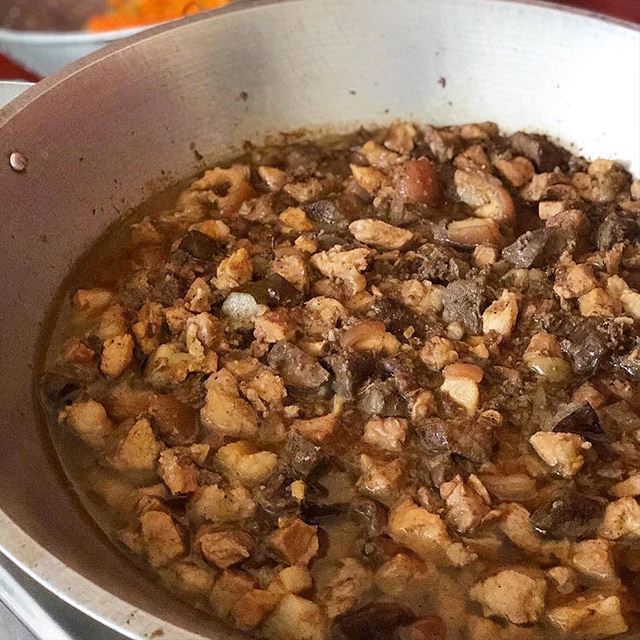 Jam Melchor: Kilayin
Chef Jam goes back to his Kapampangan roots and cooked Kilayin, a regional dish that's somewhat similar to the Ilocano igado. This Kapampangan dish is made with diced pork, liver, and lungs that are all marinated in a combination of vinegar and spices just so that all the meat pieces get to absorb the flavors.
ADVERTISEMENT - CONTINUE READING BELOW
Recommended Videos
According to Chef Jam, kilayin is a popular baon or packed lunch because it keeps well without refrigeration, similar to the classic adobo. He adds, "In fact, Kapampangans will swear by kilayin tasting better after a day or two."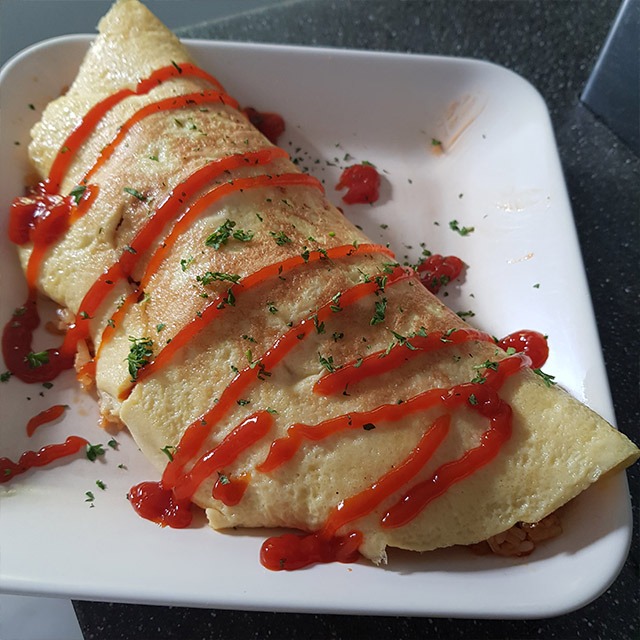 Ian Carandang: Curry Omurice
Ian Carandang loves to experiment with ice cream flavors for Sebastian's Ice Cream, so it's easy to see that he gets experimental with hearty meals, too. His Curry Omurice is an inspiration of the German Currywurst, but tucked inside an omelet! He makes this by sauteeing garlic, onion, bacon bits, and then adds rice, salt, pepper, and tomato ketchup, curry powder, and butter—mixing it all together, sinangag-style!
In a separate pan, he cooks an omelet and then transfers the rice mixture on one side of the egg, folds the empty side of the egg, and drizzles it with more ketchup.
What are you all cooking lately?