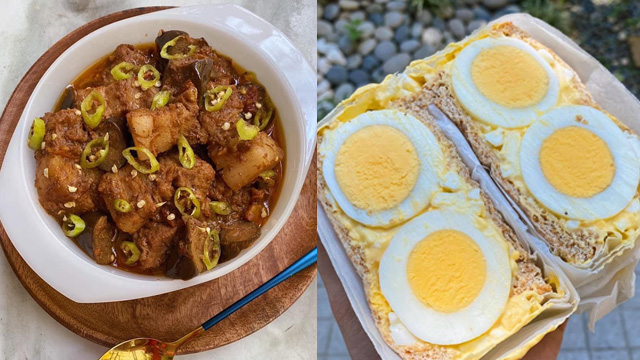 With the global pandemic prohibiting us from going outside, we are suddenly forced to make time to prepare more homecooked dishes, stretch ingredients and pantry staples, and level up quarantine-friendly products, like canned goods. Bea Atienza, on the other hand, is spending her quarantine time making restaurant-level dishes that are as mouth-watering as her sweet creations under her dessert shop, Bellefleur by Beatrix.
Bea isn't just a skilled baker who knows her way around ube, she is also a great cook who loves to do every dish from scratch. She says, "I like to do things from scratch as much as possible. I feel like it's cheating kasi if it's not from scratch… if that makes sense."
Here are her five favorite dishes and desserts she made while in quarantine: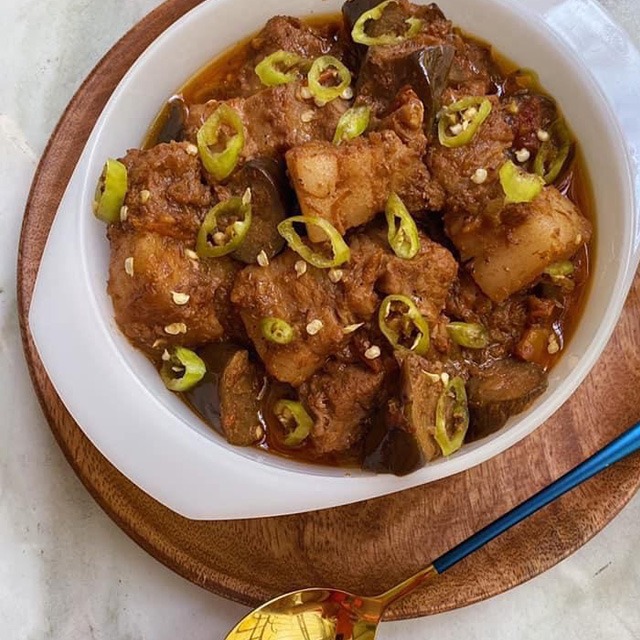 Binagoongan Baboy sa Gata
Using a Yummy.ph recipe, she made this salty-sour dish with fork-tender pork cuts boiled in a bay leaf, onion, and peppercorn bath. Since she loves bagoong, she added more of it and used coconut cream instead of milk (it was what's available at the time), then garnished with green chili. "We ended up having to cook triple the amount of rice for that day!" she says.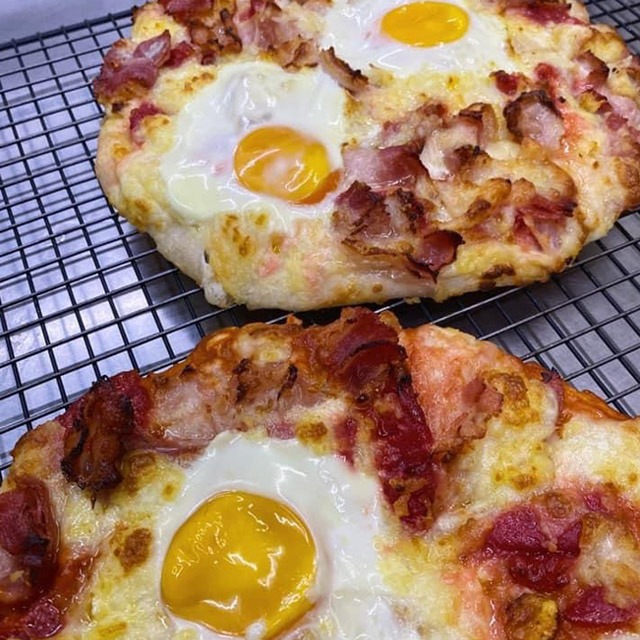 Roberta's Pizza Dough
On the 43rd day of the quarantine, Bea made an assortment of pizzas with toppings like truffle and egg, tocino and egg, ham mushroom and mozzarella, and Italian sausage, as a way to comfort herself as she was supposed to be eating about in New York City during that time for her birthday. These pizzas are based on a New York Times recipe that recreates the signature pizza base used at the famous Roberta's at Bushwick, Brooklyn.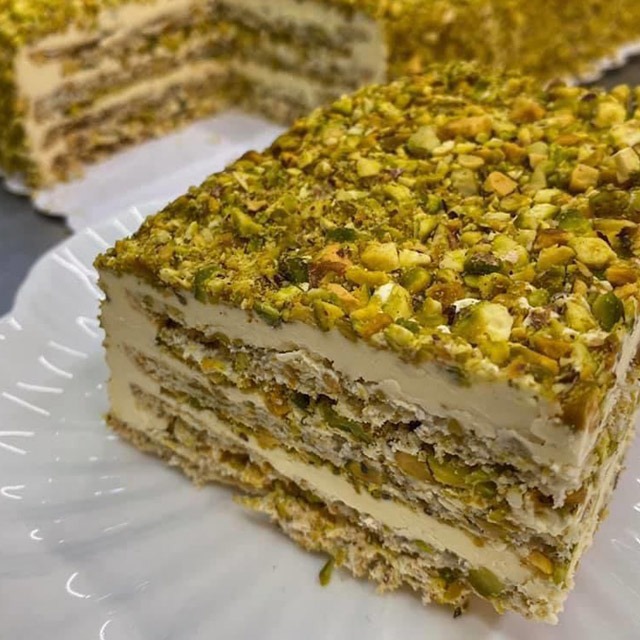 Pistachio Sans Rival
Bea's first love will always be baking, that's why this dessert made the list. This gorgeous dessert is made with thin, chewy, crisp layers of pistachio meringue, frosted in a layer of vanilla buttercream, and coated in crushed pistachios.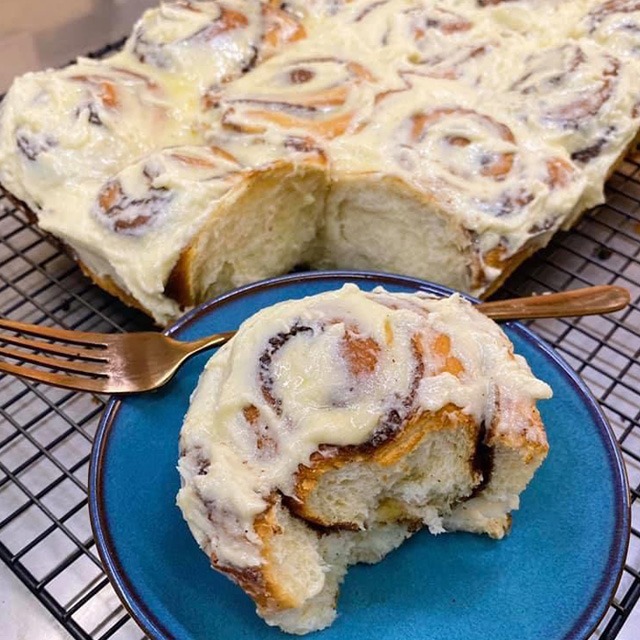 Cinnamon Rolls a la Cinnabon
For Day 13 of quarantine, Bea recreated Cinnabon's cinnamon rolls for her merienda. She made a batch of 12 pieces that afternoon and she says, "[It] tastes almost as good as the real thing!"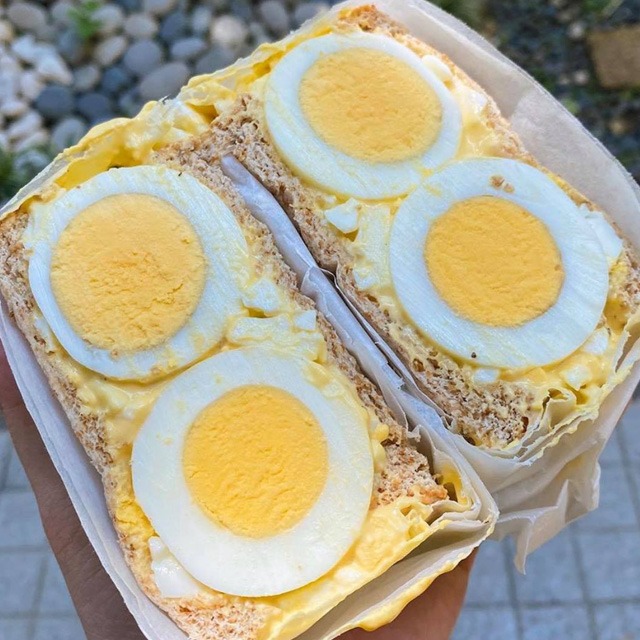 Tamago Sando (Japanese Egg Sandwich)
Bea made the base of this sandwich using the Tamago Sando recipe of Just One Cookbook. But because of her self-proclaimed "extra" personality, she added two more eggs for added texture. What Bea loved about this Day 20-recipe she made for her mom's merienda is that it's simple, low on the cleanup, and high on satisfaction.
ADVERTISEMENT - CONTINUE READING BELOW
Recommended Videos
Check Bea's other desserts on Bellefleur: