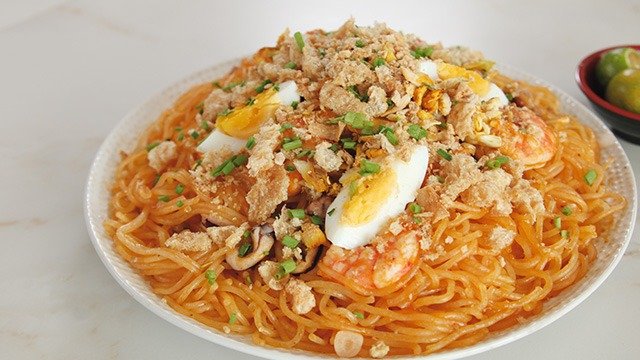 Pancit is a staple dish in most Filipino celebrations–especially during birthdays as it is believed that it will give the celebrant a longer life. This delicious dish, although brought to the Philippines by the Chinese, is continuously being reinvented by Filipinos into various forms–mixing in differing types of noodles and sahog (ingredients).
We're most familiar with the more famous pancit dishes, namely the pancit canton, pancit palabok, pancit lomi, and sotanghon guisado. But pancit is such a versatile dish that locals from different regions of our country made their own version, which, eventually, became a popular dish they're known for.
Here are some of the regional pancit varieties in the Philippines: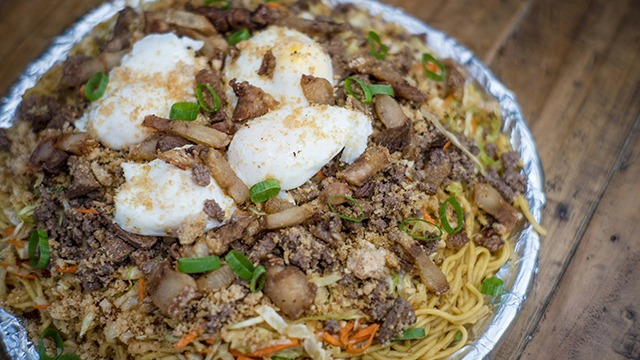 1 Batil Patong
According to Linamnam: Eating One's Way Around The Philippines (2011), you can find this noodle specialty all over Tuguegarao City, Cagayan. This noodle dish's unique quality comes from the name itself–batir means "to whisk or beat," while patong means "to place on top". This dish is typically made from sautéed flavored meats (carabeef and pork liver), vegetables, and miki noodles that are slowly simmered in beef broth. Eggs are added in to mix to be poached, which also contributes to what makes the batil patong sauce thick.
The batil patong is usually served with the poached egg yolk on top. A serving of the saucy soup, chopped onions, kalamansi, soy sauce, and vinegar can be mixed into this dish to give it more flavor.
2 Pancit Cabagan
The pancit Cabagan is a salty-savory noodle dish from Cabagan town, Isabela. This noodle dish is quite similar to batil patong because of the handmade fresh miki noodles that are cooked the same way. What sets it apart is that instead of the carabeef and pork liver the batil patong uses, the pancit cabagan is made with crunchy lechon carajay (crispy pork belly), Ilocano igado (stewed pork liver), and hard-boiled quail eggs on top.
3 Sinanta
Sinanta, like batil patong, also originates from the city of Tuguegarao. According to Linamnam: Eating One's Way Around The Philippines (2011), this noodle soup dish is traditionally served by the Ibanag (inhabitants of Cagayan) families. The broth of sinanta is made with chicken and alá (mini clams). This dish is served with pinakafu, also an Ibanag specialty, which is described to be a finger-sized fried sticky rice cake coated in caramelized sugar.
ADVERTISEMENT - CONTINUE READING BELOW
Recommended Videos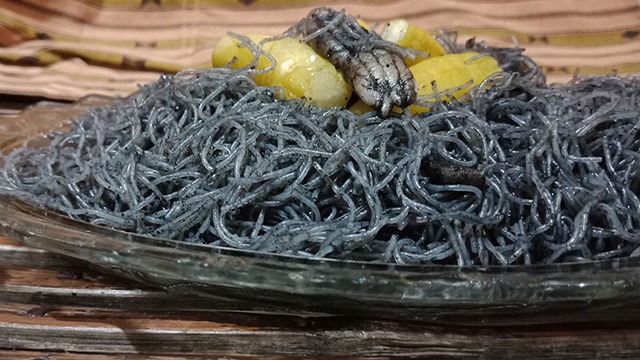 4 Pancit Choko En Su Tinta
The pancit choko en su tinta, also known as pancit pusit, is a famous black noodle dish from Cavite. This dish is made with sotanghon (vermicelli), generously coated in squid ink, garnished with kinchay (Chinese celery), chopped kamias (cucumber tree), toasted garlic, and siling labuyo (bird's eye chilies).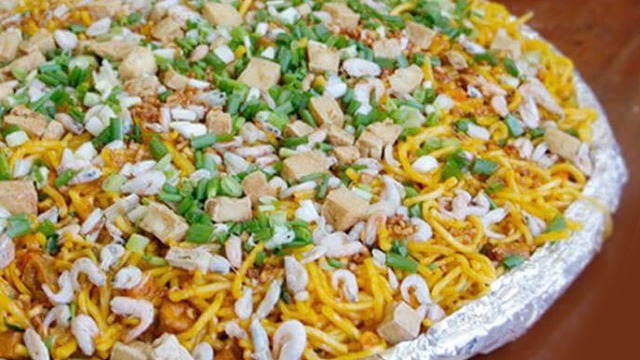 5 Grade 1 Pancit
The Grade 1 pancit is called as it is because locals from Sta. Rosa, Laguna are said to have eaten this noodle dish since they were in grade one. This is a specialty by a Roseñan, Lola Mely Beato, and is usually ordered by locals to enjoy during celebrations. This famous noodle dish is made from egg noodles that are stir-fried with pork, bean, curd, and salted dried yapyap (freshwater shrimps) simmered in pork broth and achuete. Instead of the usual calamansi, the Grade 1 pancit uses kamias (cucumber tree) to give it a bit of tang.
6 Pancit Sabsab
Not to be confused with pancit habhab from Quezon Province, the pancit sabsab can be found at the Taal market (Batangas). This delicious noodle dish is a combination of bihon and miki noodles that are sautéed in pork lard with pork meat, cabbage, and tabayag (bottle gourd) which is then simmered in pork broth. Mang Biko's, one of the go-to panciterias that specialize in making the pancit sabsab, offers this with a bamboo stick that you can break into two–which you can then use as chopsticks to eat the pancit sabsab.
ALSO READ: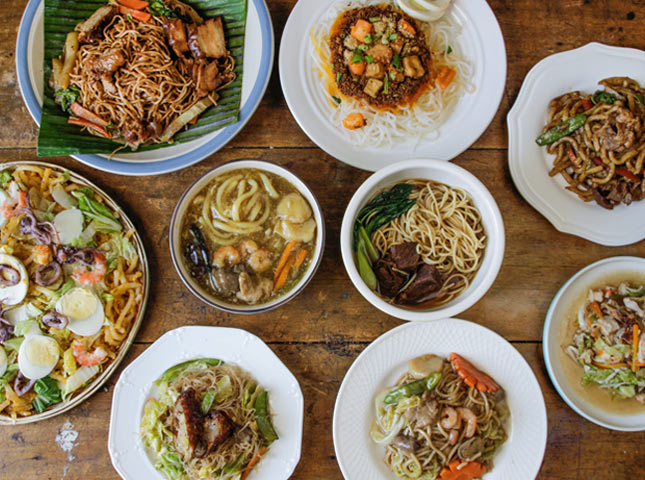 Yummy.ph's Guide to Filipino Pancit
Posted in:
Cooking