Where do you go when you want something beyond your usual? If you're in Ortigas, you're in luck. You don't have to go far and wide to have a taste of Cebu's famous lechon or authentic Spanish paella, and more–all you need to do is explore this bustling district and its neighboring areas.
Check out this list to find out where you can find these restaurants to satisfy your craving:
Greenhills in San Juan
The memories this place holds could fill several photo albums, but that doesn't mean there isn't any room for new ones.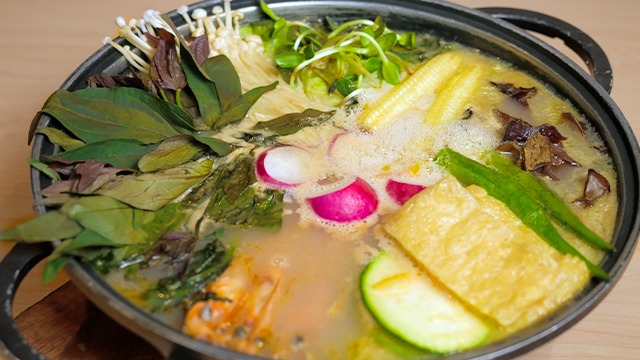 Bijin Nabe by Tsukada Nojo serves Collagen Pudding (P795). It may sound like a spa treatment, but this unique soup, which delivers layers of flavor, has fresh enoki mushrooms, bright and crunchy radish, and fresh prawns.
Bijin Nabe by Tsukada Nojo is located at Missouri Building, Greenhills, San Juan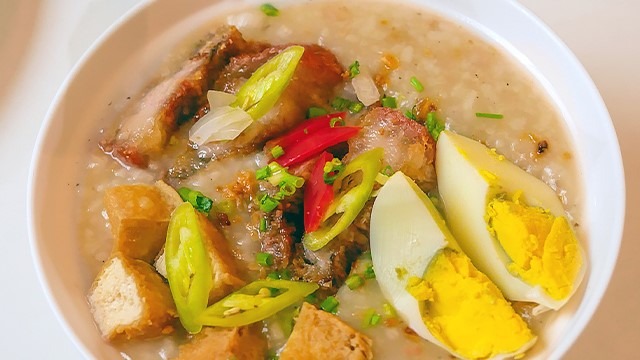 If you're more inclined to local cuisine, don't miss Bulacan Lugaw Kitchen. Its Lugaw with Tokwa't Baboy or LTB (P100) is everything lugaw should be—with enough saltiness to cut through the thick, filling rice porridge. Also, don't miss out on the Crispy Pata with its juicy, succulent meat.
Bulacan Lugaw Kitchen is located at G/F Connecticut Arcade, Greenhills, San Juan
Tiendesitas in Pasig City
Since its inception, this retail complex has seen itself through a hundred different iterations but has remained true to its roots, showcasing some of the best dishes that the Philippines has to offer.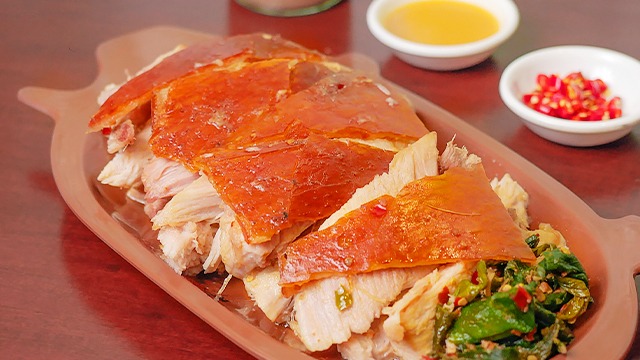 Even if there's no special occasion, drop by Rico's Lechon. Its Spicy Lechon (P500 for 1/2 kilo) needs no sauce—although that vinegar is still a welcome addition.
Rico's Lechon is located at G/F Food Village, Tiendesitas, Ortigas East, Pasig City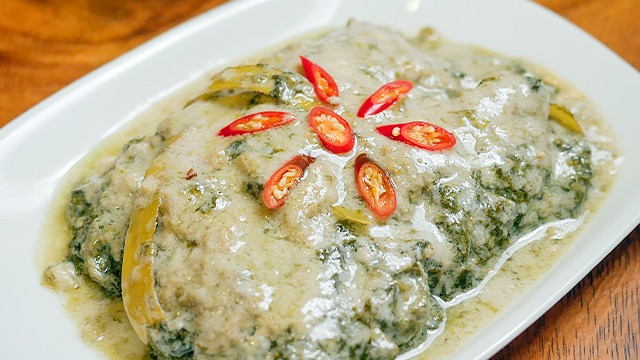 The home cook can find some culinary inspiration over at Harong by Kinuron. Tucked away on the top floor, it serves Pinangat na Laing (P240): a creamy but textured dish, the perfect veggie siding to whatever you might order.
Harong by Kinuron is located at 2/F Food Village, Tiendesitas, Ortigas East, Pasig City
Estancia in Pasig City
This Ortigas gem is still evolving, with an expansion set to open in the latter part of 2019 with more new and exciting food concepts. But it's already something of a miniature town, sporting a curated but wide array of dining options.
Bistro Madrid, in particular, has a surefire favorite: Gran Paella (P650). It can easily be paired with any wine on the menu. Bursting with flavor from handmade chorizo and saffron-infused stock, this seafood spectacle is perfect for late lunch or early dinner.
Bistro Madrid is located at LG/F North Wing, Estancia at Capitol Commons, Pasig City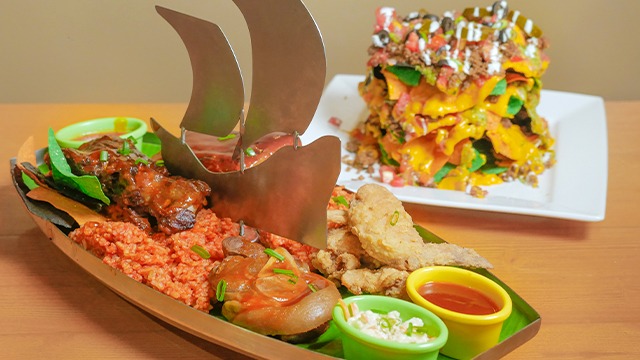 Fiery Style serves festive platters like the Galleon of Bones (P928). On one end if the ship-shaped plate is a serving of barbecue ribs with that dark, delightfully chewy bark and a strong, tangy-sweet sauce. On the other end lie Fiery Style's chicken wings–crunchy on the outside but succulent once you bite through, you probably won't even need the dip!
Fiery Style is located at G/F South Wing, Estancia at Capitol Commons, Pasig City
Industria in Quezon City
Wide open spaces that inspire creativity. This is what you can expect at this unique mall, which can be found in the growing community of Circulo Verde.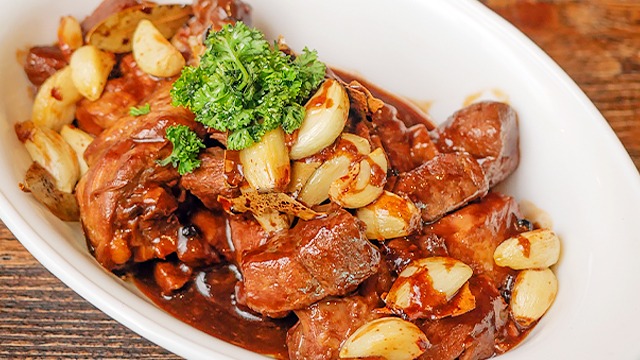 The menu of Liam's Gourmet Café can only be described as "home cooking done by a professional." For starters, its Chicken Pork Adobo (P305), is served with whole garlic cloves on a bed of rich sauce with a sweetness that brings out the aroma of bay leaves. Their Wagyu Caldereta (P410) has a rich tomato sauce and meat so tender you don't need to use a knife.
Liam's Gourmet Café is located at G/F Industria Mall, Circulo Verde, Libis, Quezon City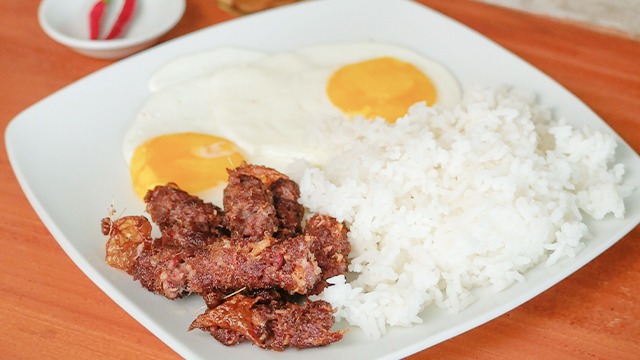 Visit Kambal Pandesal Bakery + Café not just for its signature baked goods. It also serves crispy Lucban Longganisa (P165) with a trace of tang and some runny fried eggs on the side.
Kambal Pandesal Bakery + Café is located at G/F Industria Mall, Circulo Verde, Libis, Quezon City
Range and variety define the Ortigas Malls experience, so whatever you're in the mood for, they've got your bases covered.
Visit Ortigas Malls' website and sign up for their newsletter to stay updated. Follow Greenhills, Tiendesitas, Estancia, and Industria on Facebook to find out more.