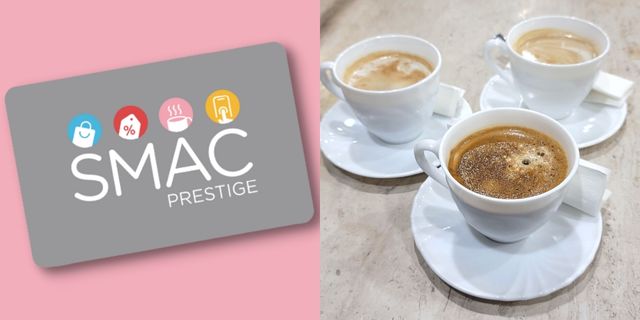 Tucked away in select SM branches (usually in an inconspicuous corner of the department store) are the exclusive Prestige Lounges. We've heard tell of comfortable seats where the weary can take a break from shopping, of comfort rooms with bidets and no lines, and supposedly delicious coffee and tea that you could order for free.
This tiny oasis in the midst (or corner, depending on which SM Mall you're at) of the busy mall is only accessible to SMAC Prestige Card holders, and we got the scoop on the Prestige Lounge's beverage offerings – and whether they're as good as they're famed to be.
What is the SM Prestige Lounge?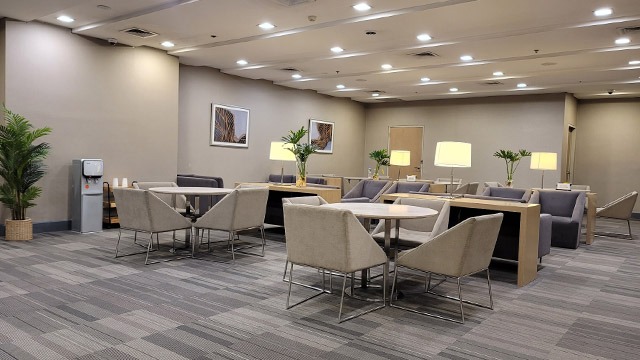 The SM Prestige Lounge is an exclusive lounge set in select SM stores where SMAC Prestige Card holders can relax and hang out. Aside from having access to comfortable lounge seating, members can also order from several beverages in the lounge, free of charge. Hot and cold water is free-flowing, but they can order coffee or tea from the staff in the lounge.
What We Loved And Didn't Like About The SM Prestige Lounge Coffee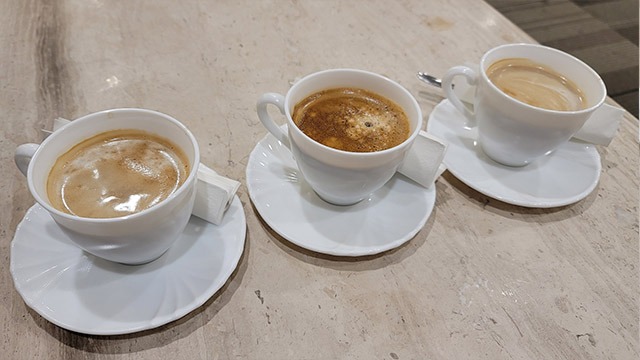 When you order coffee at the Prestige lounge, you will have three choices: black, cappuccino, and latte. Aside from coffee, you could also go for a cold beverage: iced tea. We tried all four to see what fuss was all about.
Look, we will preface this by saying that the SM Prestige Lounge Coffee isn't anything as fancy as coffees found in cafes. That being said, for coffee that you can essentially order for free, they're pretty good! All three coffees come unsweetened, and the staff will serve you sugar on the side.
If you take your coffee with milk, go for the cappuccino or the latte. The cappuccino has a stronger coffee taste and a bit more kick than the latte, while the latte is creamier and has slightly nuttier taste than the cappuccino. Both are tasty enough to be drank unsweetened, if you're watching your sugar intake.
ADVERTISEMENT - CONTINUE READING BELOW
Recommended Videos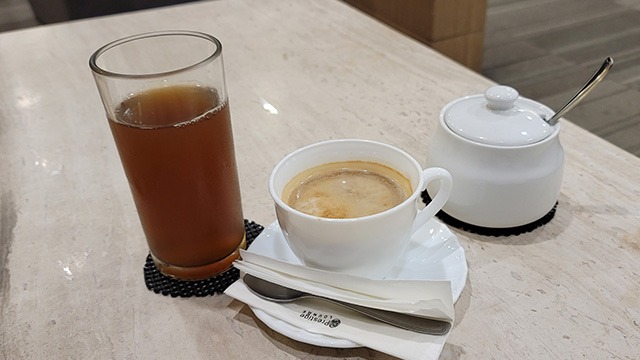 While we could definitely go for second cups of the cappuccino and the latte, we couldn't say the same for the black coffee. It might come down to a personal preference, but the black coffee, by itself, has a bit more acidity than we like. This could be countered by the sugar, though, and if you would go for milk too, then you might be better off ordering the cappuccino.
What stood out to us as a surprisingly delicious beverage was the iced tea. Its taste is reminiscent of powdered iced tea, but it has a refreshing calamansi tang to it. It's sweet with just the right amount of citrusy tang that will leave your thirst quenched.
How to Qualify for an SM Prestige Lounge Card
According to the SMAC website, the road to getting a Prestige Card starts with being a SMAC member. SMAC members who reach a cumulative spending of P150,000 within the current calendar year at The SM Store and other SM Retail Partners will automatically qualify for an SM Prestige Card. Eligible SMAC members will be notified of their membership promotion via SMS or email.
For more information, check out the SMAC Prestige website here.