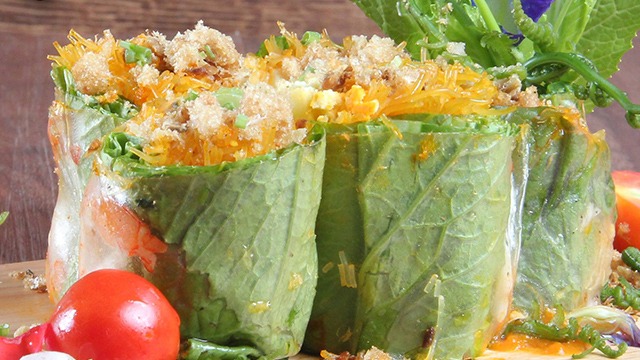 The next time you're in Tagaytay, skip the bulalo. Royale Parc Hotel Tagaytay's Dekada restaurant has new dishes that will make your Tagaytay food trip a little more interesting.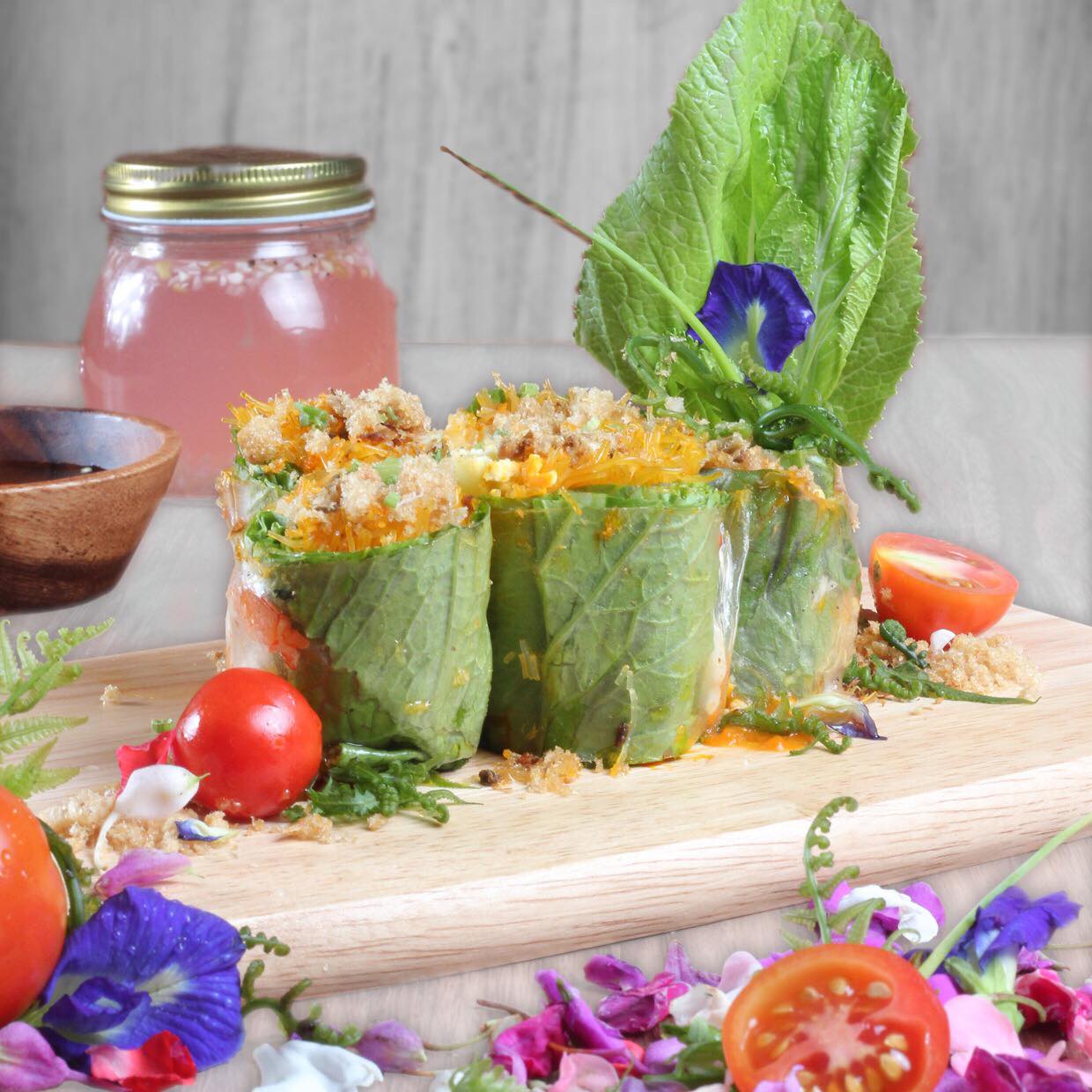 Dekada's goal is to step up authentic Filipino dishes with a different interpretation of well-loved local dishes named after heroes and historical events. One of the unique Filipino dishes you can find in this restaurant is the Lumpiang Palabok. Tasty palabok is served is wrapped in grilled mahi-mahi and rice paper. The dish was inspired by Antonio Pigafetta's first account of the Spaniards' visit to the Philippines when they were served roast mahi-mahi with rice wrapped in leaves.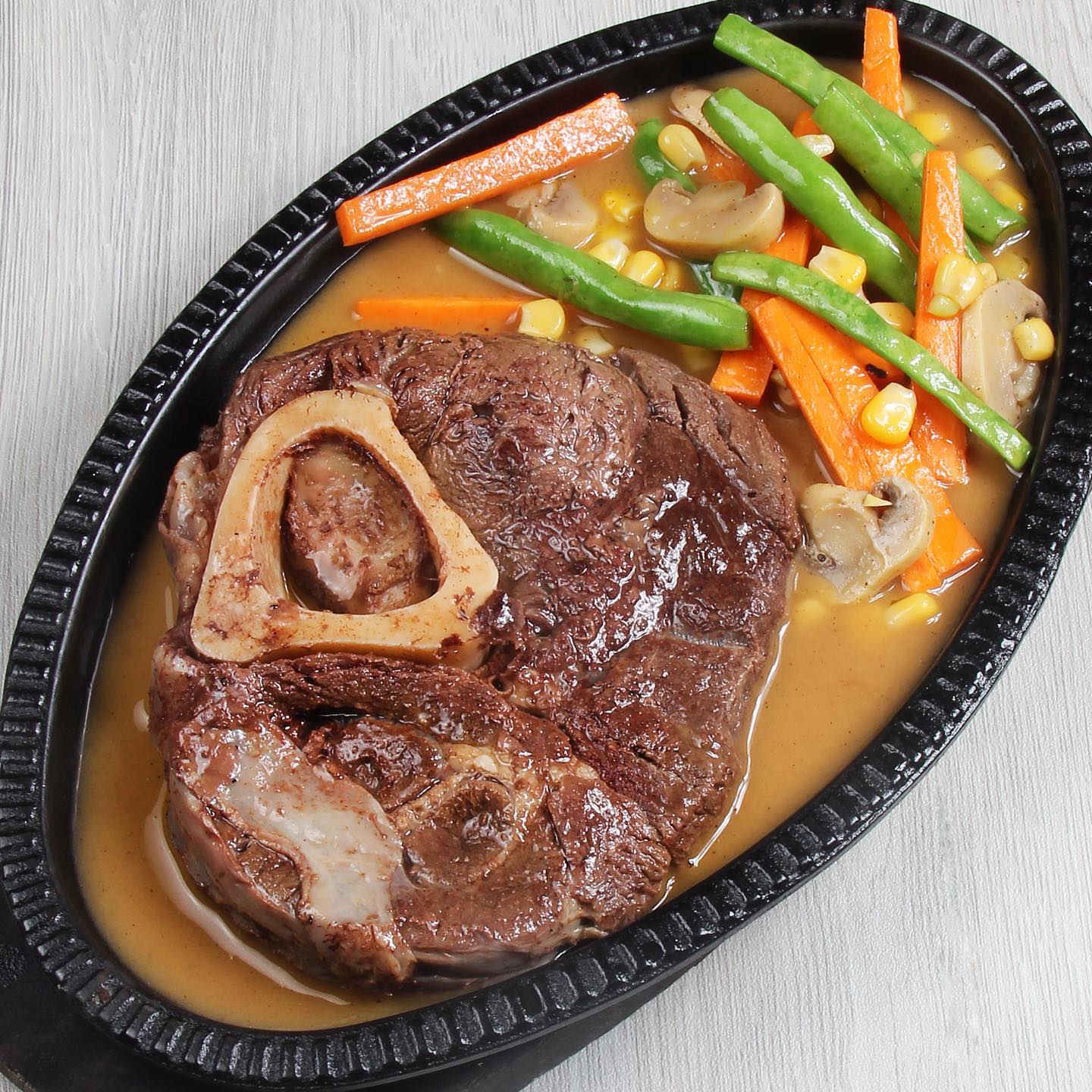 Of course, Dekada does offer a delicious bowl of bulalo called La Solidaridad with big beef shanks. They also elevated this classic into a dish called Rizal, a sizzling bulalo steak. This dish is made with Tagaytay's freshest beef, swimming in a thick, rich, savory gravy. The beef is tender and flavorful that we couldn't help but grab a second serving. This is best paired with mountains of steamed rice, of course.
On your next trip to Tagaytay, biglaan or not, make sure to drop by Dekada and try the Lumpiang Palabok, Rizal, and discover their other reimagined Filipino dishes.
Dekada is located at Royale Parc Hotel Tagaytay, Emilo Aguinaldo Highway, Silang Junction West, Tagaytay City. The restaurant is open daily from 7 a.m. to 10 p.m.
For more information, follow Royale Parc Hotel on Facebook and Instagram.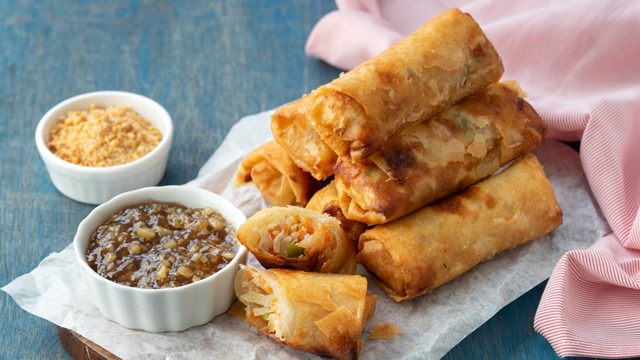 Unexpected Lumpia Recipes You Need To Try
Posted in:
Cooking