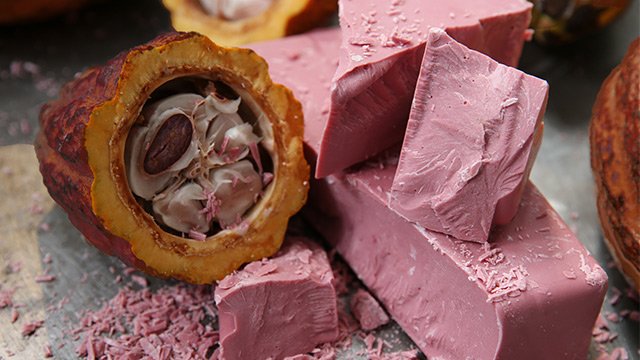 Dark, milk, and white chocolate have all been around for years—but a fourth kind was just introduced by one of the world's strongest cocoa suppliers, Barry Callebaut. This chocolate company recently launched the world's newest type of chocolate that they named Ruby chocolate, according to Business Insider.
Ruby chocolate comes from the Ruby cocoa bean. The bean goes through a unique process that brings out the natural fruitiness and smoothness in the chocolate, and no flavoring or coloring is added to the product. According to Barry Callebaut, Ruby chocolate is neither bitter nor sweet and has notes of berry-fruitiness instead.
Image courtesy of Barry Callebaut.