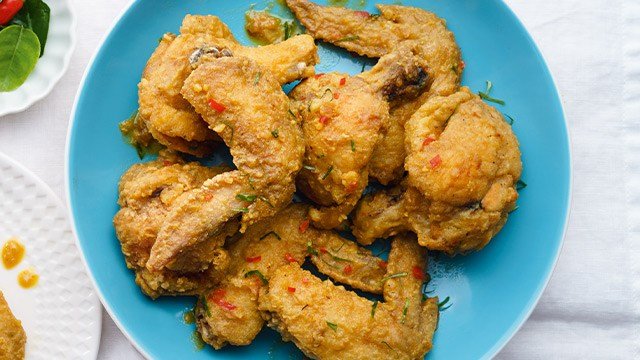 It's been many months since the salted egg craze took over Manila—we spotted it everywhere, from bags of potato chips, to desserts in upscale restaurants, to our favorite fast food go-tos. While it is very possible that the trend is here to stay (we have excellent salted duck and chicken eggs available in our markets!), we listed down a few food finds that are bound to sate that salted egg craving of yours.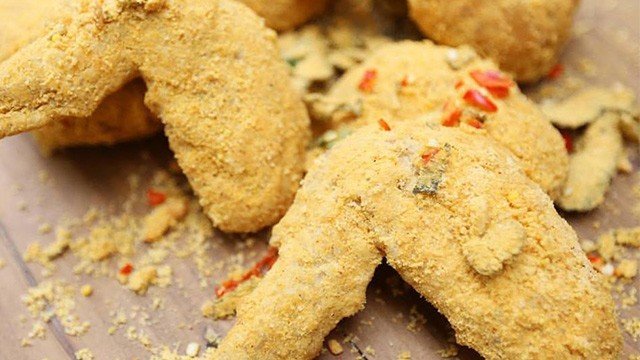 1 Salted Egg Chicken Wings at Frankie's New York Buffalo Wings
Frankie's introduced this item at the height of the salted egg craze last year, but if you're a salted egg enthusiast, it's still worth a try! The hints of spicy peppers and earthy curry leaves give the dish a good kick of flavor.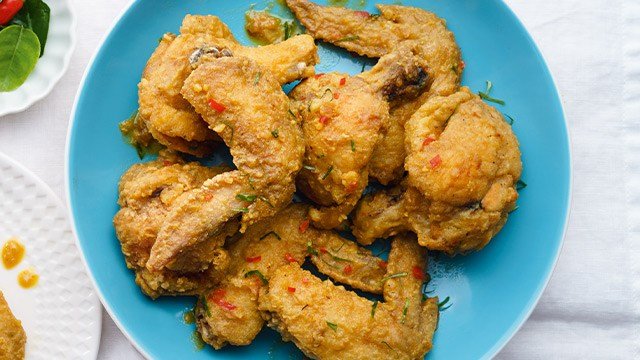 Salted Egg Yolk Chicken Wings Recipe
Posted in:
Recipe
2 Salted Egg Brazo de Mercedes at Grace Park
This favorite Filipino dessert got a trendy update with chef Margarita Fores at the helm: her new Salted Egg Brazo de Mercedes is served with a side of candied red peppers and cashews. You can even order a whole serving to take home.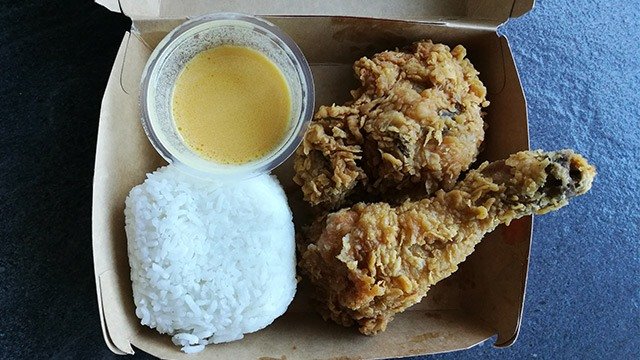 3 Salted Egg Fried Chicken at KFC
This is probably your most accessible option when it comes to salted egg dishes. KFC recently introduced their salted egg fried chicken—spicy and crunchy fried chicken with a serving of buttery salted egg sauce on the side.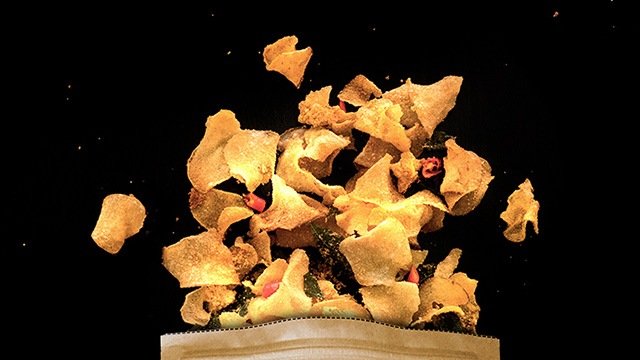 ADVERTISEMENT - CONTINUE READING BELOW
Recommended Videos
4 The Golden Duck Potato Chips
The Golden Duck's potato chips are one of Singapore's most popular—the chips are a mix of salty, spicy, and sweet. Watch out for their new stall in UP Town Center this June!