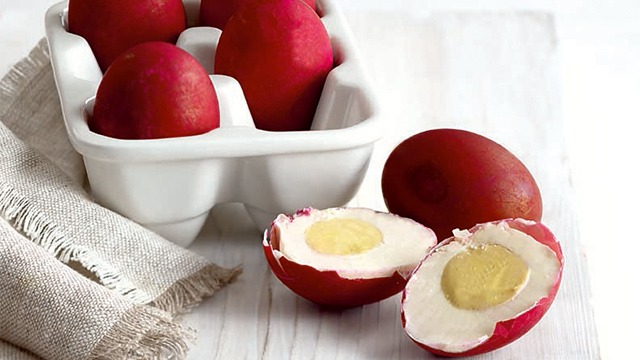 Salted egg in everything—from potato chips, chicken wings to desserts—is a food trend we predict that we'll be seeing for awhile. Here are a few answers to your questions about this tasty trend:
1 What is a salted egg?
It is a duck egg that is cured in brine for several weeks. The yolk turns into a firm, bright orange ball of rich saltiness. Chicken eggs may also be used. Another process used to get those addicting salty egg yolks is to dry-cure them, which is encrusting the yolks in salt for around two weeks.
2 Can I make these from scratch at home?
Yes! To make the popular Pinoy itlog na maalat, place a few eggs in a jar with an airtight lid. Cover with salted water and store in a cool, dry place for at least three weeks. Once ready, boil them and enjoy!
3 If making from scratch, how long is the curing process?
The minimum would be at least three weeks. If you want them saltier, extend for one more week.
4 How do Pinoys use salted eggs?
Find them in salads, soups, and as a topping for bibingka. Here's a simple recipe that you start with: mix chopped salted eggs, chopped tomatoes, chopped onions, chopped wansoy, lemon juice, and a dash of salt together to make a super quick salad that packs a flavorful punch!
5 Where did the salted egg yolk trend start?
Many of our neighboring Asian countries have salted eggs as a popular ingredient in both street food buys and in upscale dining establishments—China and Vietnam are known to be frontrunners in cooking with this ingredient. Singapore and Malaysia have plenty of innovative salted egg yolk dishes that are well-loved by the locals. It was only a matter of time before Pinoys became just as obsessed with reinventing uses for these golden yolks!
6 Where can I find the best salted egg yolks dishes in Manila?
Munch on salted egg potato chips from House of Crisps, salted egg chicken wings at Wishbone, and salted egg pasta at Gino's Brick Oven Pizza!
7 Can I make sweet dishes with salted eggs, too?
If you haven't had a salted egg custard bun yet, you are 100% missing out. Desserts made with a sweet-and-salty egg yolk combination are picking up in popularity.
8 Where can I find the best salted egg yolk desserts in Manila?
Custard buns and croissants are all the rage! Make your way to Din Tai Fung and Victoria Harbour Cafe for ooey, gooey custard buns. Le Petit Souffle and Wildflour Bakery + Cafe offer crisp croissants filled with a sweet salted egg custard.
9 If I am only going to use the salted egg yolk, what can I do with the whites?
Don't let these go to waste! Toss them into your salads for a salty bite, or use them for garnish in your favorite congee.
10 Any easy recipes that I can start with?
What else are we here for? Try these: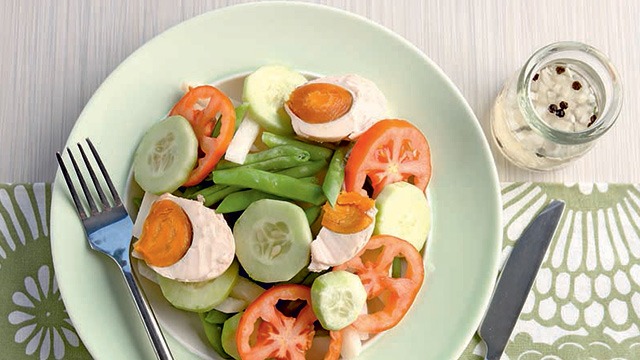 Filipino Fiesta Salad
Posted in:
Recipe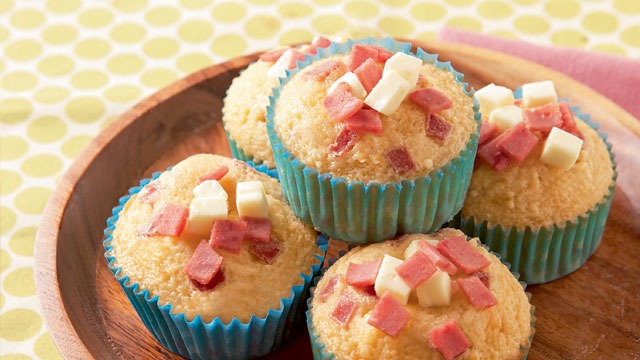 Bibingka Muffins Recipe
Posted in:
Recipe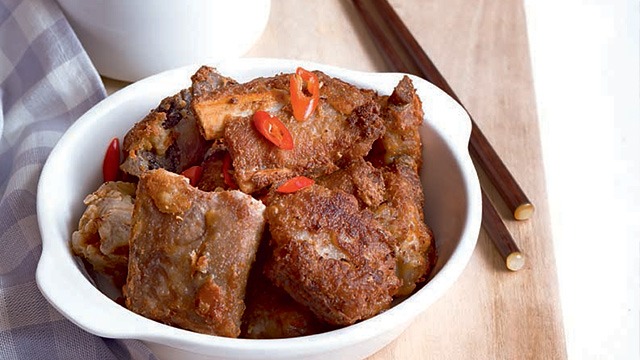 Salted Egg-Crusted Pork Ribs
Posted in:
Recipe