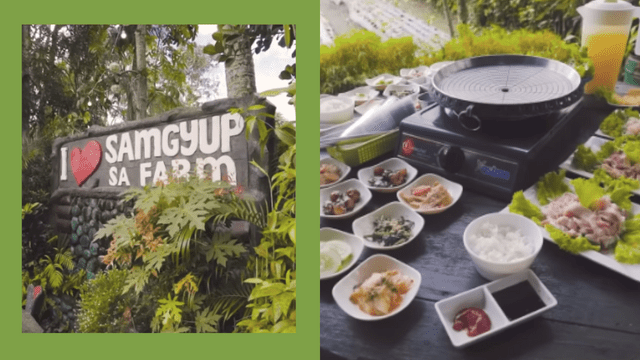 Craving for samgyupsal but want something out of the usual? Maybe do some al fresco dining, or maybe you want to know where the ingredients you're being served come from? If these two interest you, you might want to visit Samgyup Sa Farm in Amadeo, Cavite.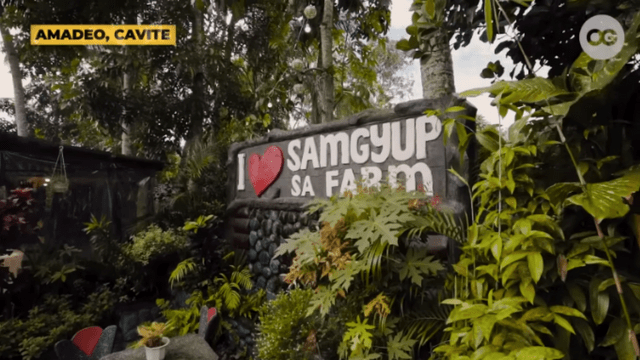 Aptly named, Samgyup Sa Farm is a farm-to-table samgyupsal restaurant that offers fresh, organic, and locally sourced ingredients straight from their farm (which is an actual part of the restaurant!).
The success of this restaurant is largely attributed to the perseverance and ingenuity of two young entrepreneurs, Danica and Nico. Despite having no prior experience in the food industry, they were able to turn their oversupply of lettuce into a thriving business.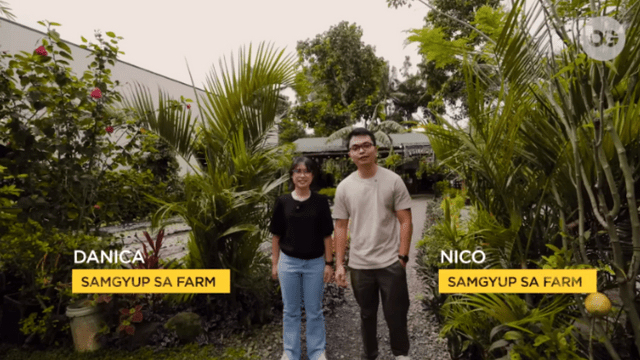 "Since nahihirapan na kami mag out ng lettuce sa market…naisipan namin, why not kami na lang mag consume ng harvest namin?" says Nico, figuring out how to turn this business pain point into an opportunity.
What sets this restaurant apart from others is its farm-to-table experience. As Nico's father already had his own farm producing fresh lettuce and herbs, they decided to place the restaurant right in the heart of the farm, allowing customers to witness the growing lettuce and experience the freshness of their food.
When the pandemic struck, most restaurant businesses struggled to stay afloat. To keep their heads above water they started offering a la carte meals. If there's one thing to be said about the restaurant's owners you can see them find pride in learning how to grow their business while still managing to be humble.
With an increase in demand (which Danica credits to her friend for making a TikTok about the restaurant), they moved to a new location with better parking space and accessibility.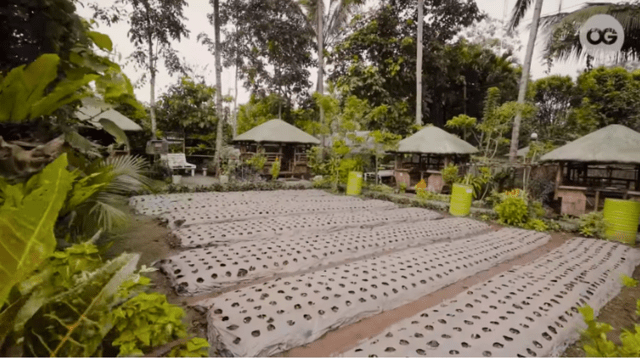 Their farm produces a variety of lettuce such as green ice lettuce, romaine lettuce, and lollo rosso lettuce. They also grow herbs and other vegetables and fruits like Japanese cucumbers and bananas.
ADVERTISEMENT - CONTINUE READING BELOW
Recommended Videos
Samgyup Sa Farm is definitely a must-visit restaurant not just because of the quality of their food but also the ambiance and hospitality they provide. Nico's father, who is a furniture maker (aside from being a farmer), provided the tables and chairs for the restaurant, making it more personal and meaningful for them.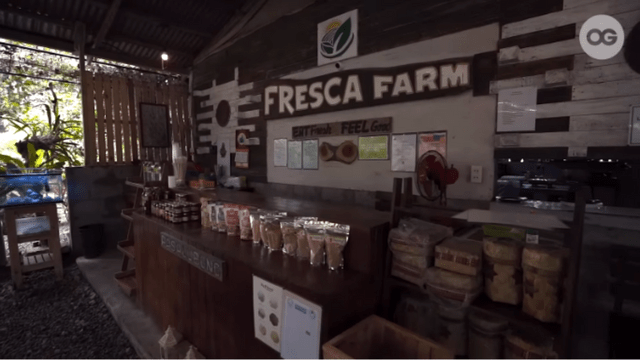 Their success has not gone unnoticed as they have been featured in various TV shows and at one point were even trending on TikTok. Their story of defying the odds and turning a problem into an opportunity has become an inspiration to many aspiring entrepreneurs.
Samgyup Sa Farm is a testament that with hard work, creativity, and perseverance, one can turn their dreams into reality. Their farm-to-table experience, organic ingredients, and hospitality make it a food destination for those looking for a unique and memorable dining experience.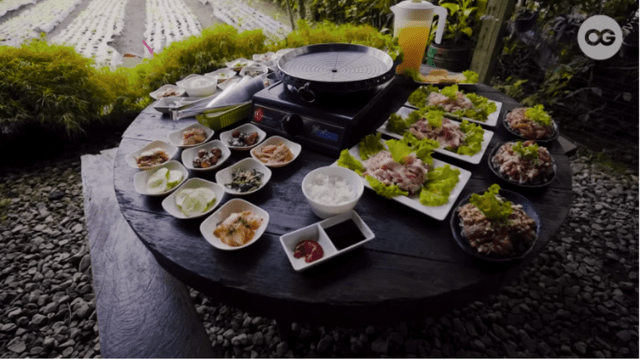 The restaurant can accommodate up to 50 people and has 10 tables for dining. It is also available for rent on special occasions. Samgyup Sa Farm offers different protein options, starting at PHP389 for unlimited pork and chicken samgyupsal package, PHP499 for the pork and beef package, and PHP549 for pork, chicken, and beef package.
They also have farm-to-table options such as choosing your own vegetables from the farm to your table and a pick-and-pay lettuce section where customers can take home their chosen lettuce after paying for it.
See the full video feature on OG's Youtube channel:
OG (Only Good) Channel is Summit Media's first-ever video brand with its own channel on Youtube. OG features content that gives ONLY GOOD vibes with entertaining and informational video series about Amazing Staycation Destinations, Unique Homes, OPM Music, Buhay Abroad, Popular Memes and Trends, and Real Stories about Real People. If you need a dose of good vibes today, subscribe to OG's Youtube Channel and follow OG's Facebook page.
*****