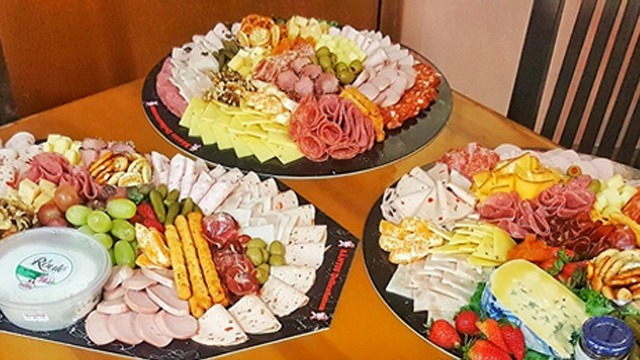 A few days before Christmas Eve, there is always a long line at Santis Delicatessen branches for people wanting to get a hold of their cheese and cold cuts. This deli shop is popular for its wide variety of cheese and cold cuts to choose from so you can assemble your own charcuterie board for Noche Buena or your Christmas party.
If you don't frequent deli shops like Santis Delicatessen then you can probably feel overwhelmed trying to choose which hard cheese, soft cheese, crackers, and fruits for your platter—all while staying within your budget.
You do not need to worry because Santis can customize your cheese and cold cuts platter for you, depending on your budget.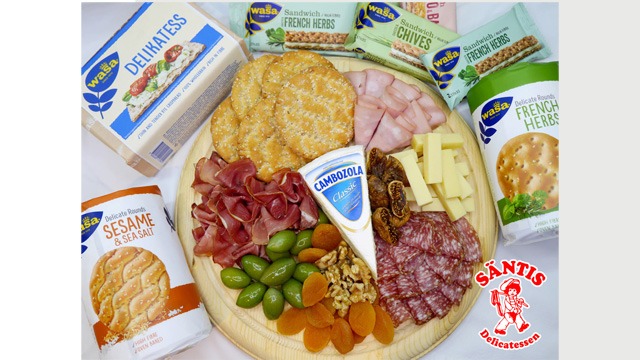 Santis Delicatessen's customizable boards start at P1,500 and are good for 8-10 persons. If you have more budget for this or if you have more people to feed, you can just let them know what budget you're working with. 
Another thing that's great about these customizable platters is that Santis will already arrange all the meats and cheeses so you don't need to arrange the cheese, cold cuts, fruits, and crackers on your own. You do not need the added stress this holiday season—especially if you're also in charge of cooking Noche Buena.
If you want to order, it's important to order early! You just need to let them know your preferred cheeses and meats and your budget. Here is the list of Santis Delicatessen branches to order from:
Makati
Säntis Yakal: (0917) 844-7123
Säntis Forbes: (0917) 844-7127
Säntis Rockwell: (0917) 840-9406
Taguig
Säntis BGC: (0917) 809-7267
Alabang
Säntis Alabang: (0917) 835-4504
Quezon City
Säntis Timog: (0917) 844-7149
Säntis Corinthian Hills: (0917) 809-7265
Pasig & San Juan
Säntis Capitol Commons: (0917) 809-7251
Säntis Wilson: (0917) 844-7129
Outside Metro Manila
Säntis Silang: (0927) 696-1825
Säntis Sta. Rosa: (0917) 809-7273
Säntis Twin Lakes: (0927) 235-3153
*****