It's always a hot topic as to where fast food chains source their frozen goods because, frankly speaking, who wouldn't want to recreate their favorite meal at home? It's more cost-efficient and it's more convenient since you can cook it whenever the craving calls for it.
If one of your dreams is to find the frozen patties Jollibee uses for their famous Burger Steak, then we have good news and bad news for you. And you know, it's always better to start with the bad news.
Unfortunately, we don't know where you can get the exact burger patties Jollibee uses for their Burger Steak and burgers nor do we know the secret formula to it–but we tried hacking it anyway. The good news is that according to the Sherlocks of the online food community, the Sausage Hause Burger Supreme Patties tastes just like it.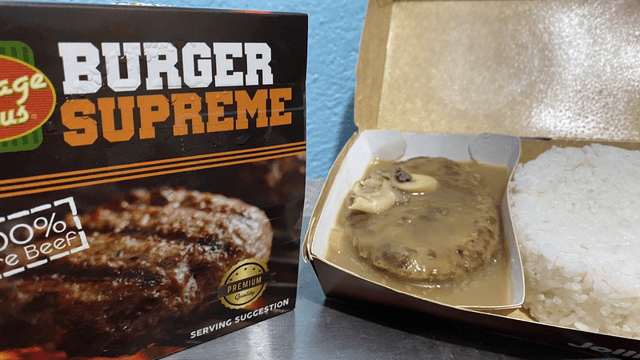 We understand that Sausage Haus may sound like an unfamiliar brand, so here's what you need to know about it, plus our own verdict.
Where to buy Sausage Haus Burger Supreme Patties
One of the reasons why Sausage Haus might be unfamiliar to most is that it's hidden in the most inconspicuous place: Mercury Drug's chiller.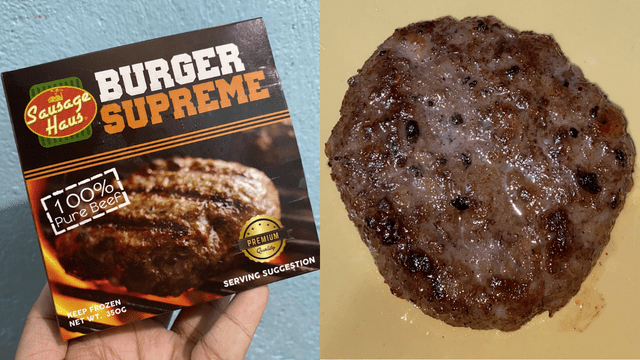 A box of the Sausage Haus Burger Supreme Patties cost P160 each box, and it contains five palm-sized patties, making each patty cost only P32.
Does Sausage Haus Patties taste like Jollibee's Burger Steak Patties?
We cooked the Sausage Haus patties in their own fat and waited to get a darker color on both sides. We put it side by side with Jollibee's patties (both the Burger Steak and the burger) and the shape and thickness are the two visible differences that are hard to miss.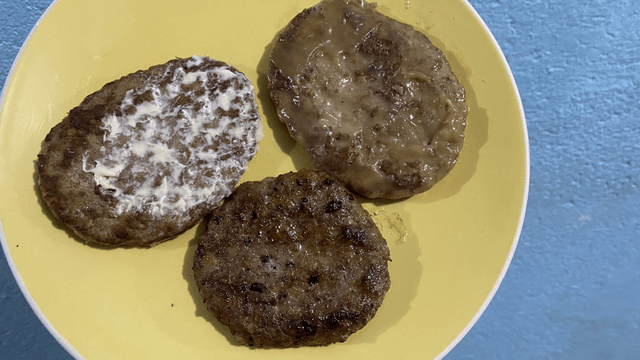 If we were to put a figure on how similar the two are, taste-wise, we'd say it's a close 95% match. The small difference is that the Sausage Haus patties are tastier (saltier) compared to Jollibee's Burger Steak patties.
ADVERTISEMENT - CONTINUE READING BELOW
Recommended Videos
We even tried slathering the Jollibee Burger Steak gravy on the Sausage Haus patties and found that it still tastes the same.
Sausage Haus Burger Supreme is available at select Mercury Drug stores. Visit the Mercury Drug website for store locations and more information.
***