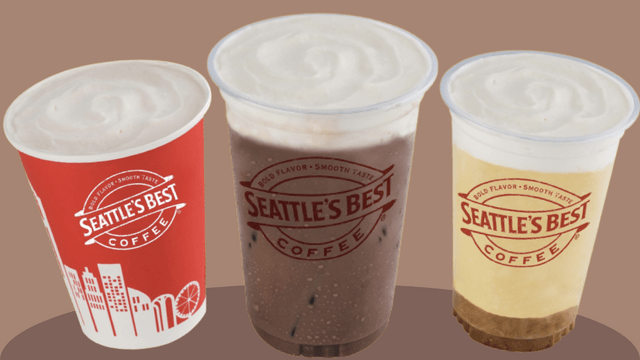 You're probably familiar with cheese foam as your go-to milk tea topping, but why stop there? You can also add it to coffee, too! Seattle's Best Coffee did exactly just that to their hot, iced, and ice-blended beverages in their new Cream Cheese Delight Collection.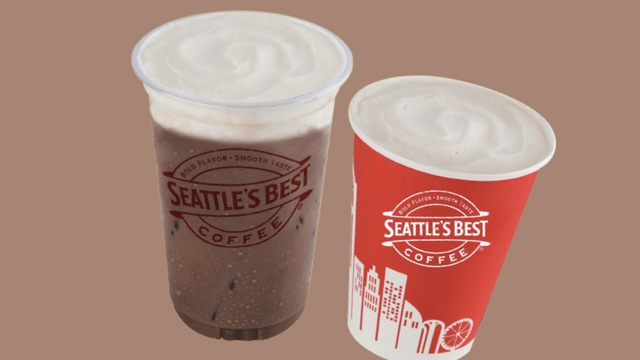 The lineup includes the Hot Java Cream Cheese (P180/medium, P195/large) which has a blend of espresso, dark chocolate sauce, and vanilla syrup, then topped with the cheese foam. The Iced Java Cream Cheese (P195/medium, P210/large) is the cold version of the aforementioned, sans the vanilla syrup. (Pro-Tip: Vanilla lovers should ask for the vanilla syrup as an add-on.)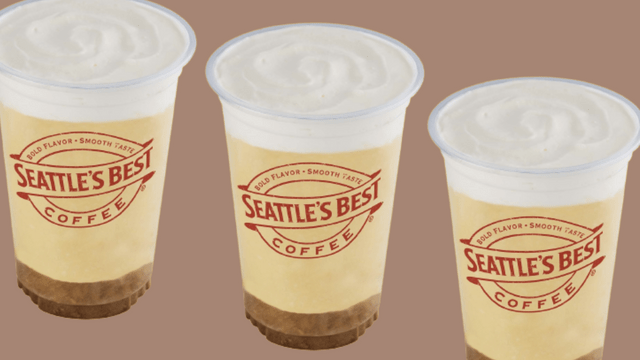 But if by chance you are avoiding coffee but need an ice-cold drink to fight off the unbearable heat, Seattle's Best also has a Mango Cream Cheese Ice Blend (P215/medium, P230/large) that has mango, crushed graham, and cream cheese that are all blended together into a tropical, refreshing drink.
Seattle's Best Coffee's Cream Cheese Delight Collection is available in all Seattle's Best Coffee stores nationwide. You can order for dine-in, takeout, and for delivery via GrabFood, foodpanda, and Pick-A-Roo.
*Prices are based on GrabFood.
*****
ADVERTISEMENT - CONTINUE READING BELOW
Recommended Videos