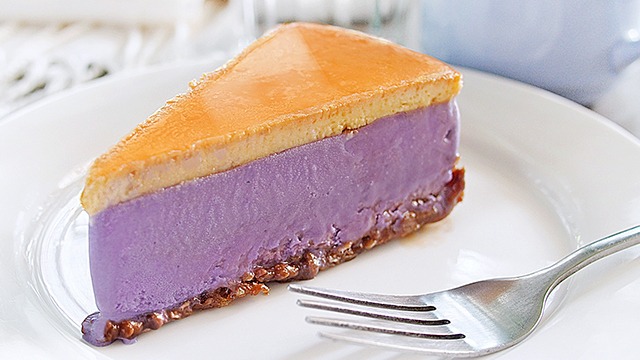 One of the hardest questions you can ever ask a Filipino foodie is to pick between ube and leche flan. These both have delicious and distinct flavors that it's just gut-wrenchingly painful to ever think of living in a world where you can't have both. Thankfully, there's a new dessert trend that combines both in one treat. Sebastian's Ice Cream revamps their 2013 recipe of their Leche Flan Torte and turned it into an Ube Leche Flan Torte.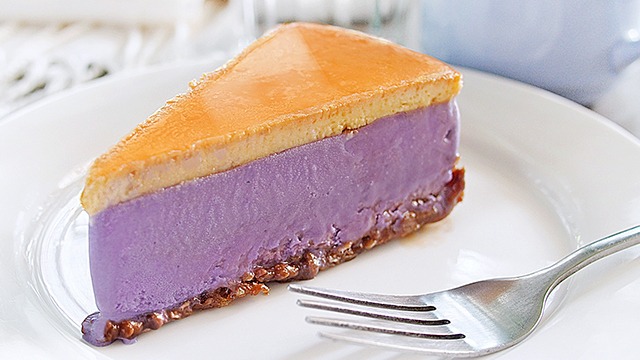 If you've heard and tried Sebastian's Ice Cream's Leche Flan Torte back in 2013, then you probably know it as the "Leche Flan Pizza" and how easily it got sold out. Ian Carandang, the owner of Sebastian's Ice Cream, recalls, "They would get sold out within hours of arrival and I'd have to do instant updates to let people know when they ran out so no one would go to the shops and get disappointed."
So, why was there a need to make a new one? Ian's inspiration for making revamping it into an Ube Leche Flan Torte was rooted in wanting something new. In fact, if you've closely kept an eye on his ice cream creations, you would notice and admire how often he comes out with a new ingenious dessert, one after another. Since it's been half a year since he introduced the Torte in Original, Mango, and Chocolate flavors, he felt inspired by the likes of Bellefleur by Beatrix and Wildflour to add ube into the mix. Ube, after all, pairs well with leche flan.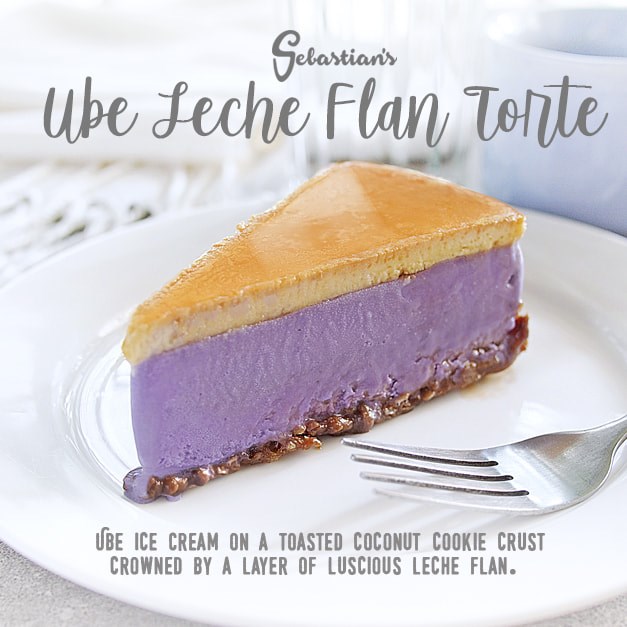 The new Ube Leche Flan Torte is made with three layers: there's the toasted coconut cookie crust, the ube ice cream made with ube paste, and topped with a thin layer of leche flan. According to Ian, "If the leche flan layer looks a little thin to anyone, rest assured that any thicker and you wouldn't be able to taste the ice cream anymore. Every measurement is done purposefully."
If you like splurging on add-ons, then go and be extra with this torte! You can top the Ube Leche Flan Torte with Sebastian's Ice Cream's flavored whipped creams, just like what they did with their Masterpiece Milkshakes. They have this whipped cream in classic and chocolate flavors—and yes, even ube-flavored whipped cream, because why not!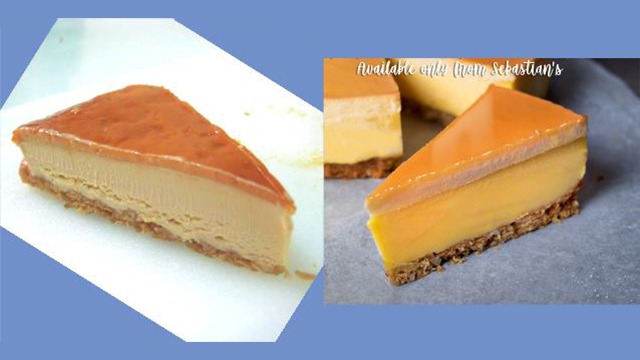 The Ube Leche Flan Torte is intended for a limited-time release only, but if it's well-received, it can easily be added as a permanent item on Sebastian's Ice Cream's menu.
Sebastian's Ice Cream's Ube Leche Flan Torte (P145/slice; P1,540/whole) is available in all branches: 5th floor, The Podium, 12 ADB Avenue, Ortigas Center; Ground Floor, Regis Center, Katipunan Avenue; and 4th floor Ayala Malls Vertis North, Quezon City. Be reminded that you might have to order in advance if you want to take home the whole tortes which have a total of 12 slices.
ADVERTISEMENT - CONTINUE READING BELOW
Recommended Videos
For more information, follow Sebastian's Ice Cream on Facebook.