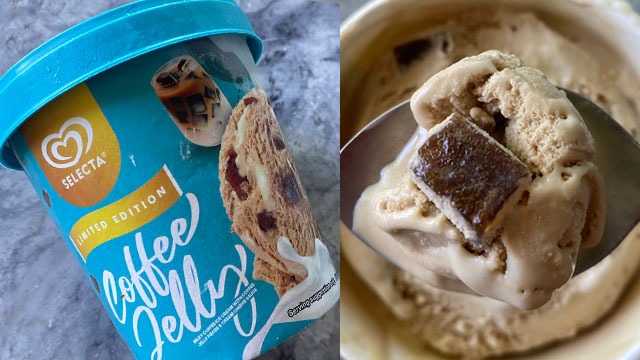 Living in the Philippines feels like it's summer 365 days a year but during the summer season itself, it feels as if we're living inside an oven cranked up to the highest setting possible. Thankfully, ice cream exists.
For this coming summer, Selecta has launched a new Coffee Jelly ice cream flavor for coffee fans who are looking for more than one way to fight off the heat, besides a cup of iced coffee.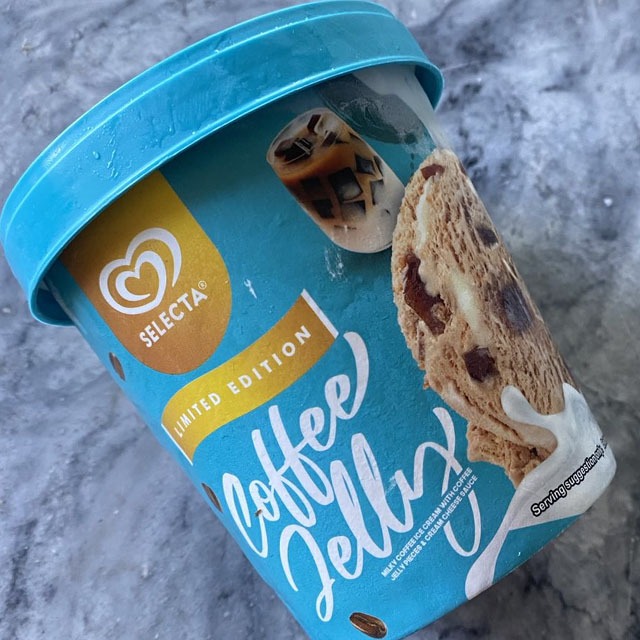 Selecta's Coffee Jelly ice cream is, of course, inspired by the crowd-favorite coffee jelly dessert. This ice cream version uses a coffee-flavored ice cream base, similar to the coffee ice cream used for their Coffee Crumble ice cream flavor, plus chunks of coffee-flavored jelly cubes mixed in.
One thing you might not have expected from this ice cream is that they added a salty cream cheese sauce to give it a tinge of saltiness. The cheese accentuates the sweetness of the dessert! (This cream cheese sauce is similar to what you might find on top of creamy milk teas!)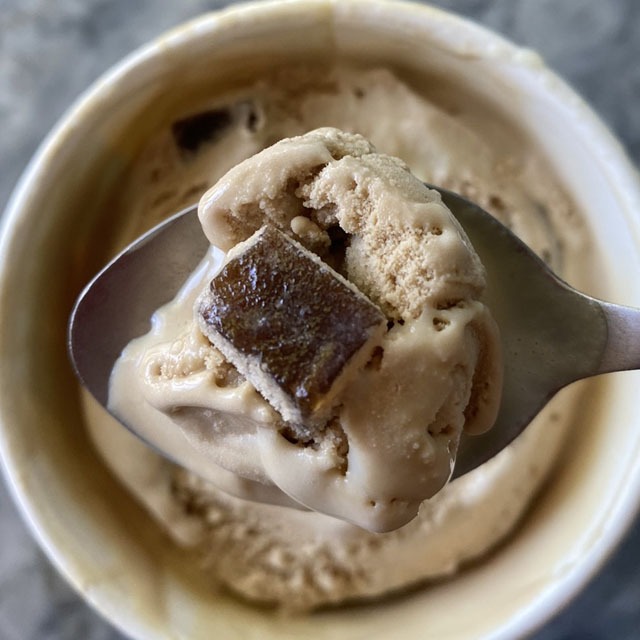 Can't wait to try this dessert? Selecta's Coffee Jelly Ice Cream costs P139/pint and is available at 7-Eleven convenience stores.
*****
ADVERTISEMENT - CONTINUE READING BELOW
Recommended Videos