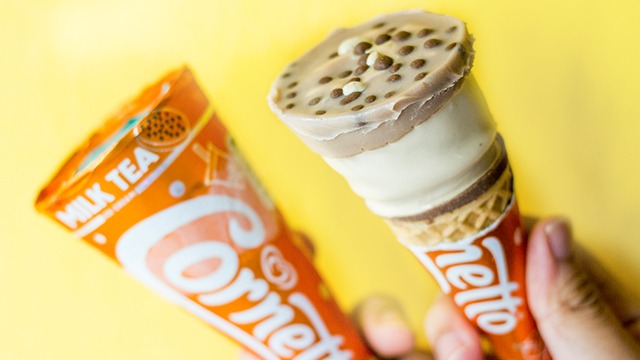 There's just no running out of creative ideas when it comes to milk tea–there's milk tea pancakes, milk tea cheesecake, and milk tea popsicles. If you still can't get enough of this food trend, you should try the new Cornetto ice cream in Milk Tea flavor.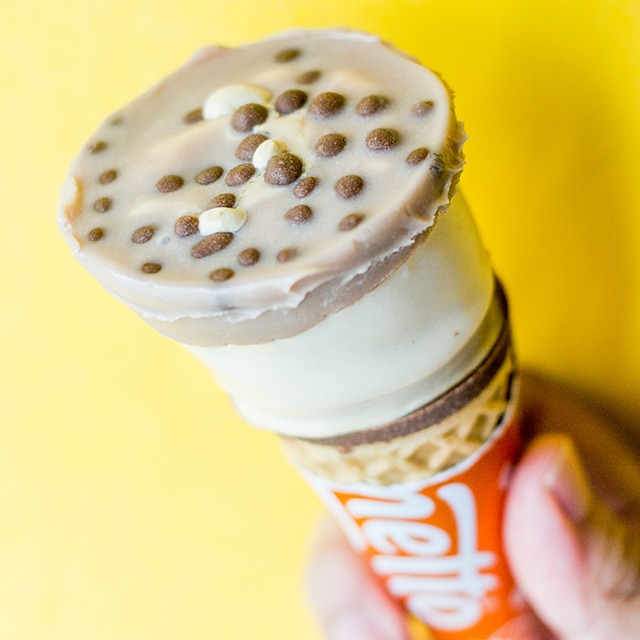 Cornetto's milk tea ice cream cone is filled with milk tea flavors: both the ice cream and the disc is flavored with winter melon milk tea. It doesn't have tapioca pearls or boba, though. As a replacement for the sinkers, the Cornetto Disc is topped with milk chocolate cereal pearls. The cone, on the other hand, has a brown sugar flavor.
Instead of buying milk tea, try this frozen dessert to cool you down on a hot, humid afternoon!
You can find Cornetto Disc Milk Tea flavor at 7-Eleven for P30 each.