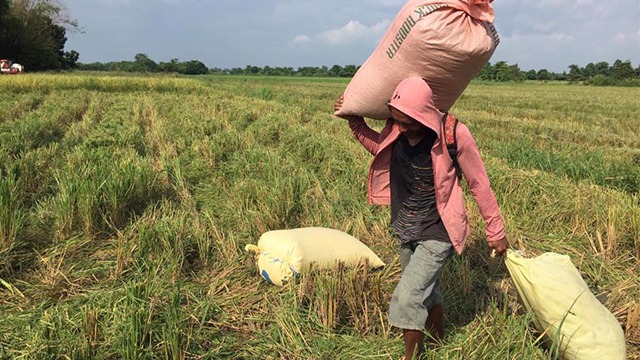 Last September 13, Session Groceries opened the first pre-order for locally-sourced rice from Filipino farmers via the Session Groceries app. This initiative was sparked by the negative effects of the Rice Tarrification Law, wherein Filipino farmers experience stiff competition with rice importers that sell their harvest with a cheaper price tag. Since then, Session Groceries was able to raise P1.2 million to help local farmers.
In a Facebook post from Session Groceries, Iloisa Romaraog, the founder of Session Groceries, extends her gratitude to all the volunteers who helped in making it possible. She says, "Tayo ay nakalikom ng P1,276,650 sa 1,008 customers. Eto ay naging posible dahil sa inyo." (We raised a total of P1,276,650 from 1,008 customers. This all became possible because of you.)
During the first pre-order period, farmers were able to sell kilos of Dinorado and Sinandomeng for P45-P55 per kilo, wherein, as part of Session Groceries' main advocacy, the bigger proportion of the sales goes to the farmers. This sets a monumental difference as the average farm-gate prices continue to drop.
The first pre-order is scheduled to be delivered on September 28, 2019. If you weren't able to place your orders during the pre-selling period, don't worry! You can personally meet the farmers during Unang Bagsak, an event organized by Session Groceries and Rice Pinas at BGC Mercato on September 28. 2019. 
Romaraog told us via text that the second batch of pre-order is already in the works, but that the details and ways to volunteer are yet to be finalized. She says, "By mid-October, babaha ng bigas [sa] Pinas, and we need more help sa time na yun, [kasi] harvest season na." (By mid-October, there will be a flood of rice in the Philippines, and we will be needing more help during that time because it is harvest season).
For more information and updates, follow Session Groceries on Facebook.
Download Session Groceries on Android or iOS.
ADVERTISEMENT - CONTINUE READING BELOW
Recommended Videos