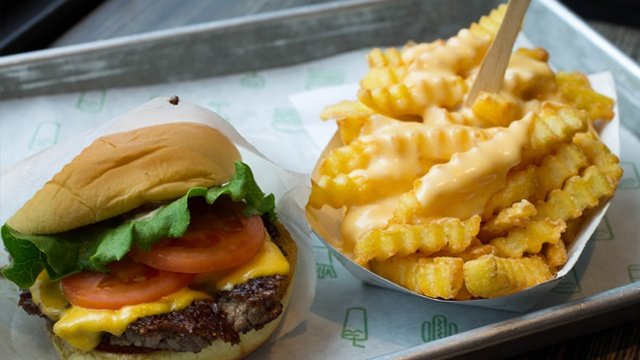 Shake Shack: Recipes & Stories is available in US bookstores and was released on May 16, according to Eater.com. Written by Randy Garutti, CEO of burger chain Shack Shack, with culinary director Mark Rosati, and author Dorothy Kalins, the cookbook shares almost all of the company's recipes. Don't get too excited, though. According to the report, they're not giving away any of the company's big secrets: "The processes have been adapted for the home cook, and Garutti told Eater that only "six people" in the world know the real recipe for Shake Shack's signature sauce."
According to Garutti, the real Shake Shack sauce's recipe isn't something home cooks would want to do. It's "labor-intensive, "messy," and time-consuming."
The cookbook also includes stories that inspired the popular restaurant—now, with 131 locations all over the world—business insights, and recipes of their burgers, chicken sandwiches, and fries.
RELATED STORIES: 
ADVERTISEMENT - CONTINUE READING BELOW
Recommended Videos
World-Famous Shake Shack Is Officially Coming To The Philippines!
SSI Group to Open First Shake Shack in Southeast Asia in Manila
Everything We Know About Shake Shack Philippines So Far
Here's What We're Ordering at Shake Shack When It Opens in Manila
Shake Shack is Opening in the Philippines 
#BestNewsEver: Shake Shack Is Officially Coming to Manila
The cookbook is also available on Amazon.com.
Main image from LWYang on Flickr