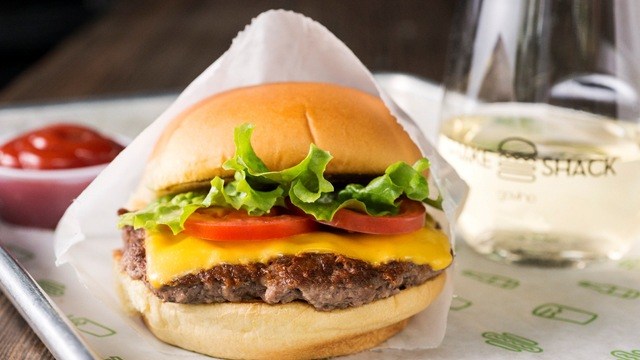 Shake Shack, the American fast food restaurant in New York City is known for their New York-style hotdogs, juicy hamburgers, fries, and, their namesake, milkshakes. This famous burger joint can be spotted all over America and a few international spots can be found in Southeast Asia. At long last, Shake Shack will open its first Manila-based branch on May 10 at Central Square, BGC, Taguig. 
Shake Shack will be offering the Shake Shack classics that use 100% all-natural Angus beef. The Shake Shack Burger, a juicy single or double cheeseburger topped with lettuce, tomato, and Shake Shack's signature sauce. They also have the classic Hamburger, a single or double burger patty with your choice of lettuce, tomato, pickle, or onion, which may be topped with cheese or all-natural applewood smoked bacon. The Smoke Shack, on the other hand, is a single or double cheeseburger topped with all-natural applewood smoked bacon, chopped cherry pepper, and Shake Shack's sauce.
Similar to Shake Shack's international branches, the Philippine branch will also feature food from local purveyors. The menu will include chocolate sundaes in collaboration with Bucky's and Auro chocolate. There will also be calamansi pie from Wildflour plus an ube dessert, Uuuube-by Baby, made with vanilla custard with ube, ube cookie, toasted coconut, and crispy pinipig. Are you excited yet?
Shake Shack is located at Central Square, Bonifacio Global City, Taguig.
ALSO READ: