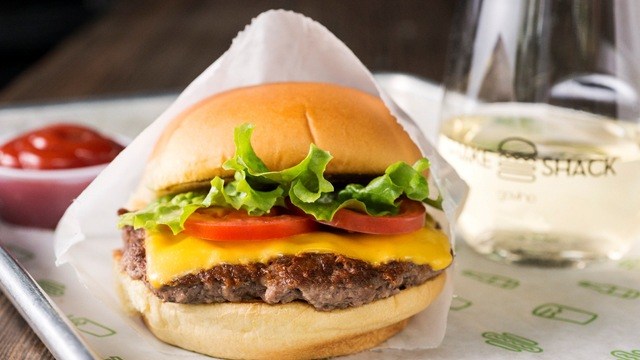 On July 18, 2018, we received confirmation that Shake Shack was opening in the Philippines. Now we know where the much-awaited first local branch of the American burger chain will be.
The first PH-based Shake Shack will be at Central Square, Bonifacio Global City, Taguig. Central Square is on the corner of C1 Park and 5th Avenue. It is the first Shake Shack location in Southeast Asia.
The burger chain will be brought in by Store Specialists Inc., which also handles the local franchises of Gucci, Givenchy, Prada, Ermenegildo Zegna, and many other luxury and high-end brands.
SSI President Anton Huang exclusively told Esquire back in July that the company's blossoming food business "will be targeted at the same market as that of their specialty store business, allowing us to utilize our expertise in identifying concepts that resonate with this market. Food brands under SSI include SaladStop!, TWG Tea, Good Eats, and our central kitchen.
Huang also explained how SSI and Shake Shack's culture of customer service and hospitality make them the perfect fit. "Shake Shack's fine dining heritage and fun and lively environment coupled with our local culture that boasts of a vibrant consumer scene is the perfect combination to bring this gastronomic experience catering to the eclectic tastes of our Filipino consumers," he said.
No doubt about that. It doesn't a rocket scientist to understand what makes a burger good and we all know that Shake Shack is one of the best.
Before Shake Shack opens in the Philippines in 2019, here are some cool facts to know:
1 Shake Shack was originally a hotdog stand.
Shake Shack opened in 2001. It was originally a hotdog stand in Madison Square Park to support the Conservacy's first art installation. After its initial success, it opened a permanent kiosk in 2004 and things snowballed from there.
2 Shake Shack only uses premium ingredients.
Think 100% all-natural Angus beef ("vegetarian-fed, humanely raised and source-verified," according to their website), 100% all-natural cage-free chickens; 100% all-natural Vienna beef; zero artificial ingredients, zero extenders, zer antibiotics or hormones. You're getting what you're paying for.
3 Shake Shack partners with local artisans.
Whatever Shake Shack branch you're in, you can be sure that they feature food from local purveyors. No word yet on who'll feature in Shake Shack Philippines though. They also usually have off-menu items that are worth sniffing out.
4 Local artists will be represented.
Construction will kick off with two murals inspired by Manila by local street artist Jappy Agoncillo who is known for his urban art around the Metro. The first mural, found on the store facade along 5th Avenue "used real life monuments and buildings, each from some of the major cities that make up Metro Manila, as inspiration," says Agoncillo. The second, displayed inside Central Square, is inspired by Manila's distinct rooftop scenery. Neon in the daytime and glowing at night, the murals are the first pieces of Filipino art to join Shack's Creative Community.


ALSO READ:
This story originally appeared on Esquiremag.ph.
* Minor edits have been made by the Yummy.ph editors.