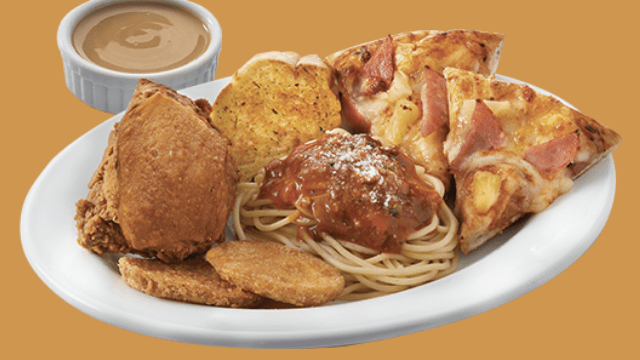 Have you ever experienced wanting to order all your cravings off the menu but hesitated because 1: it's too expensive to order multiple dishes and 2: even if you do order multiple dishes, you can't eat everything? Shakey's Bunch of Lunch is the answer to all your concerns.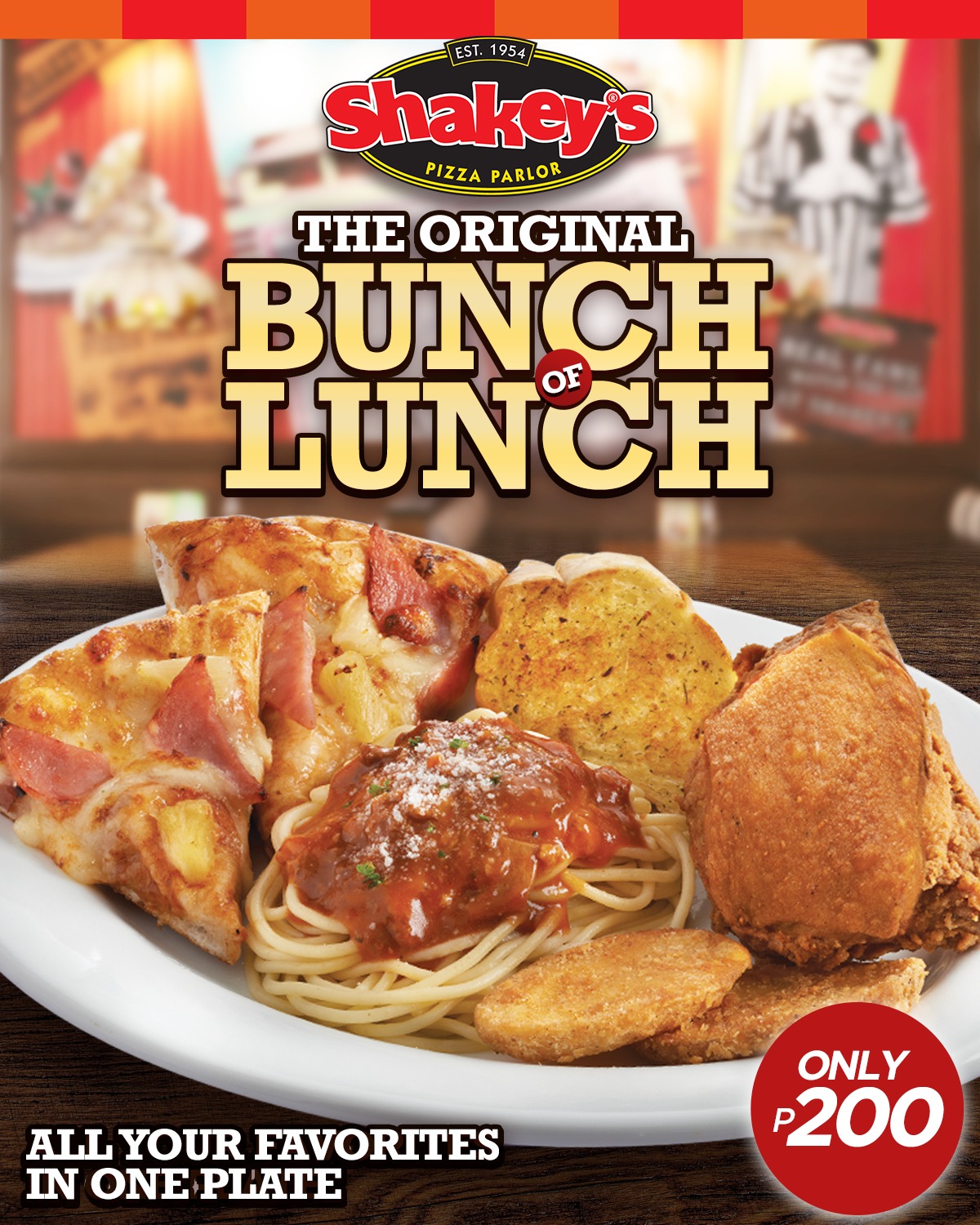 Shakey's Bunch of Lunch is only P200 and this includes all your favorites in one plate: Hawaiian Delight hand-tossed pizza, Chicken 'n' Mokos, Garlic Bread, and Skilleti. If you don't know what Shakey's Skilletti is, this is pasta usually served in a skillet (hence skillet + spaghetti = Skilleti) and is tossed with tomato sauce, chorizo, salami, herbs, and spices.
For the chicken and Mojos, you have the choice to go Classic or Spiced. If you have a tolerance for spicy food, we recommend you should go for Spiced for your chicken and Mojos!
Shakey's Bunch of Lunch (P200)is available for dine-in, takeout, and delivery.
*****
ADVERTISEMENT - CONTINUE READING BELOW
Recommended Videos