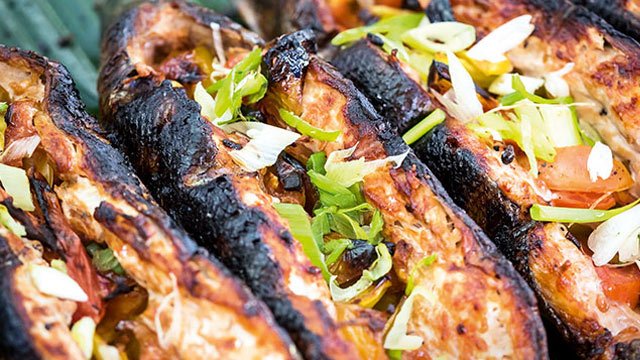 In photo: Inihaw na bangus
Nayna Katigbak, writer, food stylist, and Sidcor Sunday Market regular shares her tips for getting the most out of a trip to this market:
"It's low key and offers great prices for the sheer variety of products you can purchase and eat there. There's always something new to discover—from fresh produce and cooked food to clothes and home accessories, even plants and trees."
Her favorite stalls:
Stop by Smoke'n Sweets for Jack Ruivivar's smoked ribs, bacon, and brisket. If you're lucky, he'll have lemon and pecan pies, too. His wife Rachel, who hails from Zamboanga, also makes a mean endulsao. Come early though—their food sells out fast."
"The Ilocano food stall across Jack's has dishes from my mother's hometown, some cooked from scratch on the spot. Their Ilocos empanada is pretty awesome, too."
"Beside Jack's stall is a Bicolano-run stall that sells pinangat—pork and crab wrapped in taro leaves and cooked in chili and coconut cream. They have frozen portions for you to take home, too."
"I buy Gng. Bukid's sourdough bread, and my diabetic dad loves their sugar-free loaves."
"Rachelle's Sherbet and Ice Cream is great after a heavy meal. I like their buko-lychee sherbet, and cheese and sweet corn ice cream."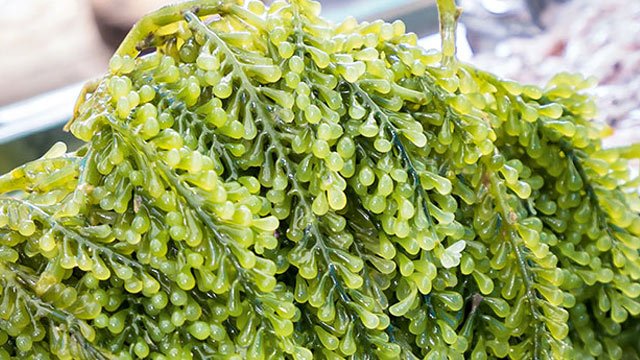 Weekly must-buy:
"Pako or young fern. I turn it into a salad to go with whatever I grill for Sunday dinner."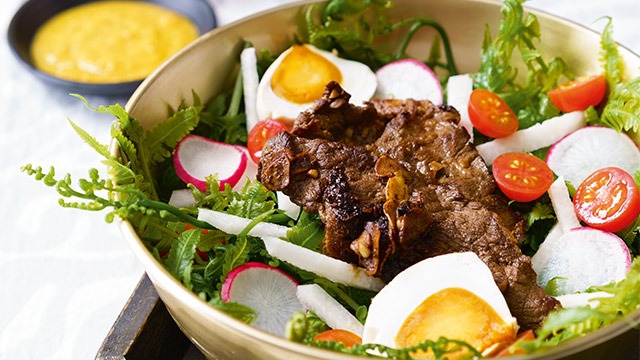 Tapa, Pako, and Salted Egg Salad
Posted in:
Recipe
Most interesting finds:
"It's a toss up among the fresh carabao milk that I made into yogurt and fresh cheese, many kilos of passionfruit that were sold to me for P24 per kilo (which I turned into passionfruit jam and kefir soda), and fresh tuna roe that I cured in salt. There's also a stall selling native chickens from Batangas; they also sell the bahay itlugan or unfertilized eggs for arroz caldo."
ADVERTISEMENT - CONTINUE READING BELOW
Recommended Videos
Worth discovering:
"Don't miss out on the stalls at the back that sell fresh eggs (chicken and duck), carabao milk, and my favorite kalamay in latik (sticky rice pieces suspended in coconut caramel). For non-food items, there's a stall that sells textiles and baskets from all over the Philippines, and Japanese surplus stalls where, if you have a good eye, you can get cast-iron cookware, vintage Pyrex, and fine china at a bargain."
Top tips for first-timers:
"Dress comfortably and be ready for a hot day. Bring your own cooler if you're shopping for seafood and meat. Haggle for the fresh ingredients. Come hungry and eat your way down the food aisle—it's like a mini tour of the Philippines."
Head there:
Eton Centris, EDSA corner Quezon Avenue, Quezon City; Sundays, 6 a.m. to 2 p.m.