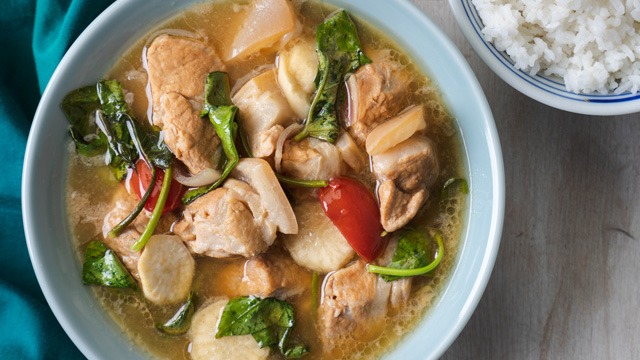 Taste Atlas has released a "World Vegetables Soups Ranked" list, which includes the Philippines' Sinigang as one of the best. Taste Atlas' criteria for the "Best" vegetable soups have 4.5 stars and above, the "Great" vegetable soups have 4 stars to 4.4 stars, "OK" has 3.5 to 3.9 stars, and the "Worst" vegetable soups have less than 3.5 stars.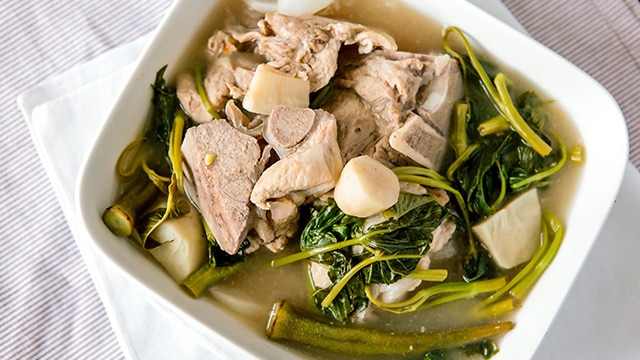 Sinigang, the Best Vegetable Soup
There are seven vegetable soups that got 4.5 stars. These are the Ciorba de Fasole from Romania, the Vichyssoise from Vichy, France, the Lablabi from Tunisia, the Fasolada from Greece, the Sayur Asem from West Java, Indonesia, the Saltibarsciai from Lithuania, and the Auksta Zupa from Latvia.
There are five vegetable soups that are all tied with 4.6 stars. The soups that got 4.6 stars are the Corbast Pasulj from Montenegro, the Mercimek çorbasi from Turkey, the Ciorba de Praz from Romania, the Caldo Gallego from Galicia, Spain, and the Sopa Tarasca from Michoacan, Mexico.
Tied at 4.7 stars are four vegetable soups, namely the Skabenu Zupa from Latvia, the Ogbono Soup from Edo, Nigeria, the Kürbis Suppe from Burgenland, Austria, and the Fagiolata from Italy.
The sole vegetable soup that ranked the highest is the Philippines' Sinigang, with 4.8 points. Sinigang, as defined by Taste Atlas, is a "sour Filipino soup consisting of sampalok, water spinach, green pepper, cabbage, broccoli, eggplant, diced tomatoes, sliced onions, ginger, green beans, water, oil, salt." The site also mentions that rice washing is also used for the broth of the sinigang.
There are two other vegetable soups from the Philippines included in the list, but with no "stars." These are the Utan from Cebu City and the Dinengdeng from Ilocos.
Taste Atlas is a travel guide to different kinds of food all over the world.
Enjoy Taste Atlas' best vegetable soup, made special with the asim-kilig timpla of Knorr Sinigang Mix! This mix pairs well with pork, chicken, fish or shrimp! Shop it here.
ADVERTISEMENT - CONTINUE READING BELOW
Recommended Videos
*****