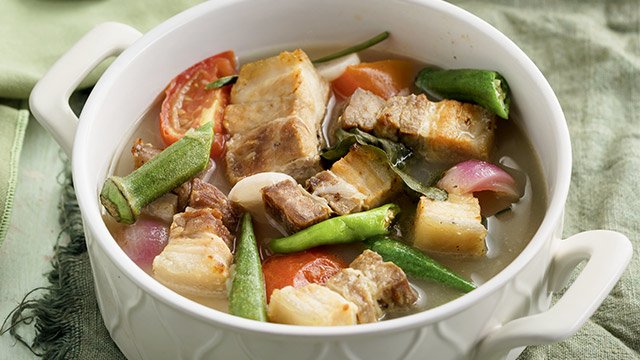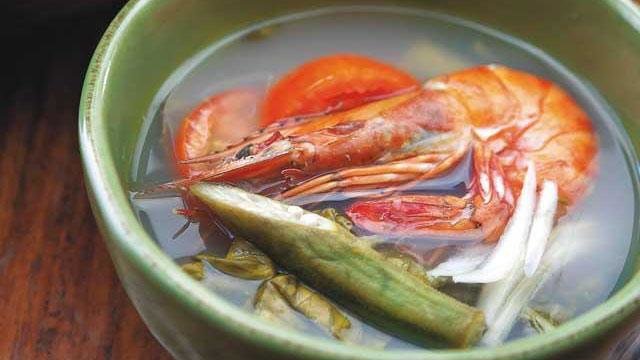 "Yung sinigang namin, sobrang asim saka sobrang anghang ("Our sinigang is super sour and super spicy")," Grace Bernadas boasts, further pointing out that we probably couldn't handle it. It was her favorite food in the world—that particular rich sinigang, in that special way only her family can make. It was sinigang that her family made a point to enjoy around the table together. Her father was an overseas foreign worker (OFW) for most of Grace's childhood, but when he was home, he absolutely insisted the whole family eat together. Due to the long absences of her father, there was tension and coldness in their relationship, but it all dissipated once a bowl of sinigang was on the table, father and daughter all wrapped up in the warm wafting steam of the spicy-sour dish.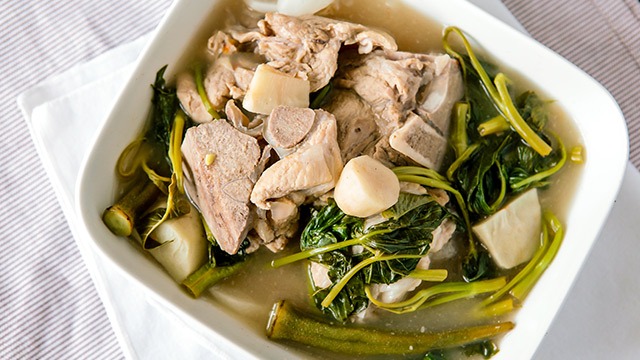 Sinigang na Baboy Recipe
Posted in:
Recipe
Today, Grace works in Japan to support herself and her parents in the Philippines. At her job in Tokyo, she typically works 11-hour days and would at times work even on weekends to be able to visit home. She's used to it by now, but all the same, she's always incredibly tired.
But if there was one thing she remembered to do in Japan, it was to eat. Eating isn't that hard to remember when you're surrounded by good food. In the heart of Tokyo, she tells me of her food finds. The best gyoza she's ever had is nearby her home and is so affordable that she claims she could gobble down 25-35 pieces per visit. She'd often only go to a restaurant just once. Usually, she'd go for something new each time. Sometimes though, she gets a craving that's not just a walking distance away.
Sometimes, Grace craves Double Dutch ice cream—they don't have that in Japan. We used to eat it by the pint in high school when we had bad days. Sometimes, she craves mango float. Her sister had once made her three giant servings of mango float to welcome her home. When that craving hit in Japan, she had to shell out some serious cash for authentic, sweet Filipino mangoes.
Her greatest craving though, the kind that fills her with intense desire, is when she craves sinigang. Not just any sinigang would do. She'd open her small pantry, filled with packets of sinigang mix she'd hoarded much, much earlier. She would plot it out in her schedule: when to scour different markets for different specific ingredients, and when exactly she could carve out time in her busy schedule to cook. This wasn't just any sinigang she was making; this was the sinigang of her childhood.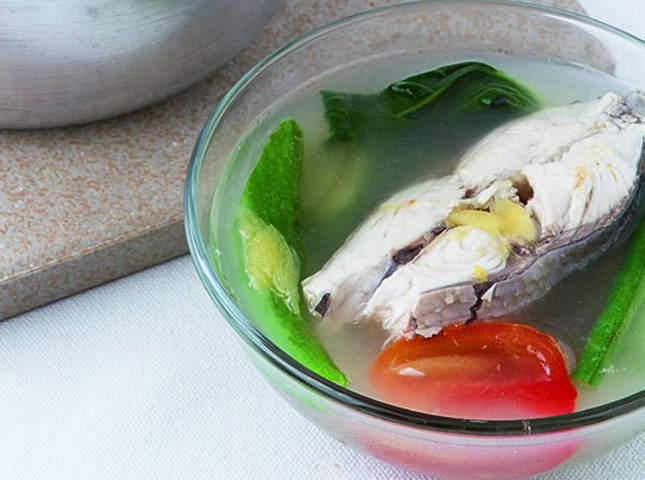 Sinigang na Isda sa Mangga
Posted in:
Recipe
Homesickness is not easily cured, especially when you've signed a contract to work for years in Japan. 

ADVERTISEMENT - CONTINUE READING BELOW

Recommended Videos
As much as Grace denies that she's emotional, nor homesick, I suspect she just doesn't want to name the feeling. Homesickness is not easily cured, especially when you've signed a contract to work for years in Japan. A safer term to call the bubbling emotions instead was to say, "I am craving sinigang"—it was something she could deal with and solve without the cost of a flight ticket or vacation days. She's not homesick, she's just craving for her family's sinigang, the kind that's too much for other people, the kind that's perfectly suited to her palate, the kind that brings her whole family to the table, the kind that warms her down to her toes.
She's craving for a taste of home.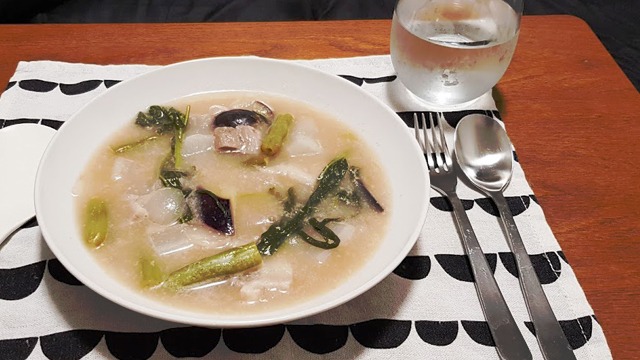 Sinigang, after all, is more than just a Filipino dish. There are a hundred variations to it, a different one for each Filipino home, but one thing is the same: it's the perfect balance of sour, sweet, salty, umami, and even a touch of bitterness, that suits a specific family's taste buds. Thus, all sinigang memories are deeply embedded with the full-sensory experience of enjoying it with family. From the steam rising from the bowl to the smiles shared in approval. If you've ever tried sinigang at someone else's house, you'd know what I mean. It's still delicious, but there's always a lick of disappointment you can't help but have.
This is why Grace goes all out to replicate her home's sinigang. It's not just the taste, smell, and look; it's the memory. Try as she might though, Japan simply doesn't have calamansi for sawsawan and lemon just doesn't cut it.
After all, sinigang reflects home beyond just the taste. What goes in your kaldero also tells the story of where home is. The vegetables and fruits that wind up in the pot all depend on what's available from where you are, economically, agriculturally and geographically. That's why my family's sinigang has squash, while some sinigang have gabi, sampalok, tomatoes, mangoes, or even watermelons. It's why there's always something a little different about sinigang in Japan. For one, the kangkong substitute you can find in Japan, which is also a variant of water spinach called en tsai isn't quite the same. The stems and leaves are softer, thus, when put into the hot soup, it pretty much, "melt[s]," Grace said.
Grace isn't alone with her sinigang cravings in Japan.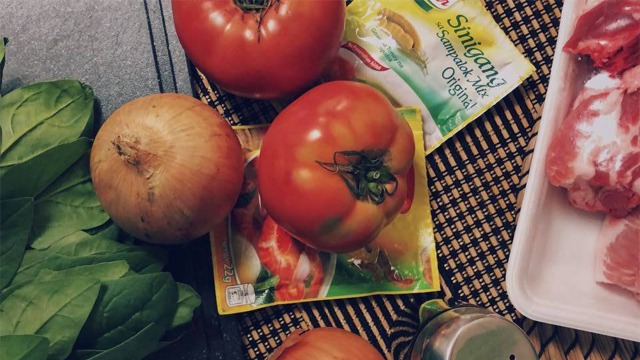 Sinigang is also Carlos Quiapo's go-to remedy for homesickness. "The flavor is so specific it automatically wires me back home," he says.
Carlos who's been in Japan for three years now, is also looking for some sort of equivalent to kangkong. He's settled for Japanese Spinach, horensou, that hits the spot. Like Grace, he also hoards packets of sinigang mix like there's no tomorrow. It takes up valuable but well-deserved space in their small pantry.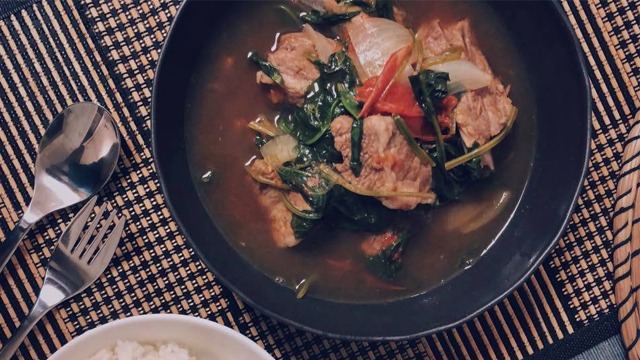 In spite of that one little kangkong compromise, Carlos otherwise stays faithful to his mom's recipe. It's the recipe on the very first page of his mom's beloved, handwritten cookbook, made just for him to bring to Japan. It was a gift that would serve its purpose time and time again, in his own little kitchen in Japan. So far, he's also made menudo, afritada, and caldereta. Still, there are flavors he can't quite capture that he makes sure he requests when he comes home for the holidays: kare-kare and nilaga.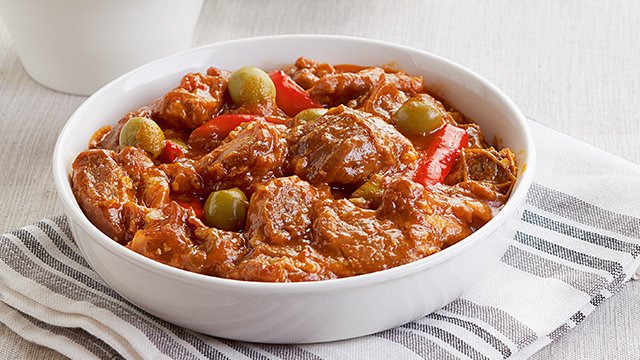 When Carlos first came to Japan, he didn't even know the language. Before graduating from university, a company had come by to invite students to apply. Adventurous and unsure what to do after college, he got onboard and months later, he was in Japan, taking a four-month intensive language training. The rest is history.
It was difficult, to say the least, to be in a country that spoke a language he didn't even understand at first. Even more difficult was spending December 25 in Japan. December 25 isn't just Christmas for Carlos, it's also his birthday. It was a day he'd gotten used to celebrating not just with his parents and sibling, but also with his cousins and other relatives coming together at his house, to eat his mother's homecooked feast.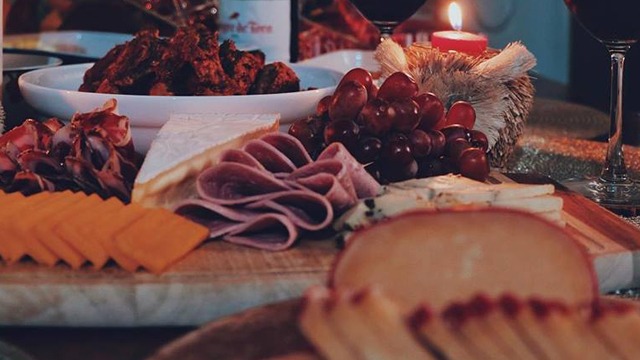 The dinner menu was something his mom would plan months ahead for, and it was different every year. She'd cook bread pudding, clam chowder, roasted turkey—other special recipes they otherwise hadn't tried.
On his first year in Japan, he worked on Christmas day. It was new to him, the fact that it wasn't even an official holiday in Japan. He then had a video call with his family who was having a grand time at Noche Buena as he ate alone. He finished the day late, still working. It was traumatizing, to say the least. He vowed it would be last Christmas he'd spend in Japan. This year, he'd booked his flight back home months ahead.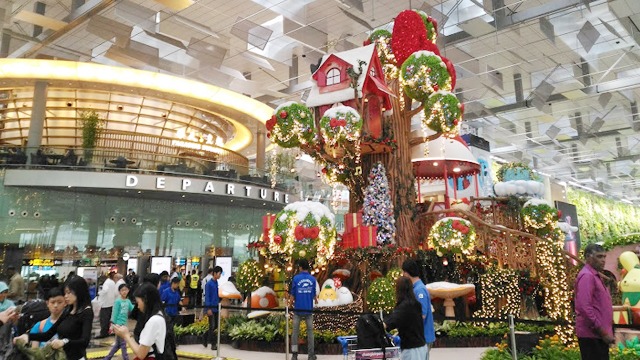 Since Japan isn't a Christian country like us, Christmas isn't a big holiday for them. Grace even concludes that most don't know it's a religious affair. The culture around it is worlds different. Except for the public decorations and light shows, the rest of the traditions are completely opposite. This is most apparent walking down a residential area at night. You could easily tell which houses had Filipinos by the bright decorations. As we have family reunions during for our Noche Buena, the Japanese, on the other hand, mainly celebrate their Christmas eves with their significant others. By the 25th, they eat Christmas cake and KFC bucket chicken—but that's about it. For certain, Carlos told me, by the 26th, all the decorations would already be gone.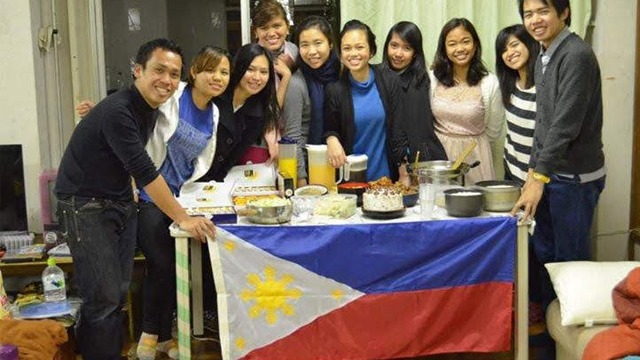 That's not always the case with Christmases in Japan. For Grace, on her first Christmas in Japan, she was with other Filipino exchange students. Grace, much like the rest of the Filipino exchange students then, weren't able to go home during Christmas. To ward off homesickness, they banded together for a Christmas party.
They exchanged gifts, prepared Filipino food to share, and even got a makeshift "Christmas Cake." By the time they'd put up their spontaneous party, they found out that you had to order cakes a week in advance during the season. They wound up buying a plain chiffon cake at the supermarket while Grace, through sheer willpower, engineered icing without so much as a hand mixer.
What makes Grace and Carlos so strong to weather homesickness with such persistence? Perhaps it's their fuel, care boxes packed by friends and loved ones tucked away in their tight pantries: Grace's packets of sinigang mix, mushroom soup, pancit canton and cans of corned beef, and;  Carlos' bagoong, patis, Datu Puti soy sauce, and yes, sinigang mix as well. These flavors we so often take for granted, so usual, so Filipino-they are the flavors of home. Like plane tickets, their pantries hold sachets that set their senses flying.
ALSO READ: