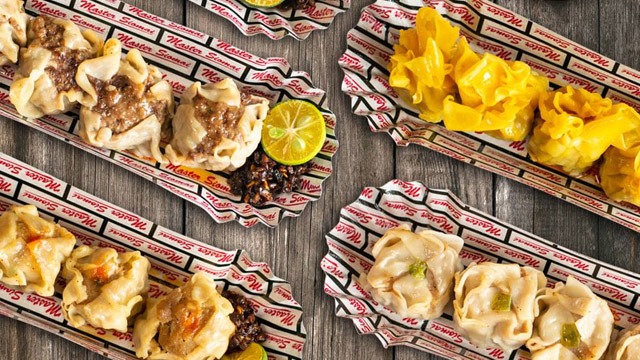 One thing is for sure, you can never go wrong with siomai. It's the type of dim sum you can eat on its own but is better when there's soy sauce, calamansi, and chili garlic involved, and it's the best when you add a heaping amount of rice.
These are the siomai platters you can order via GrabFood and Foodpanda: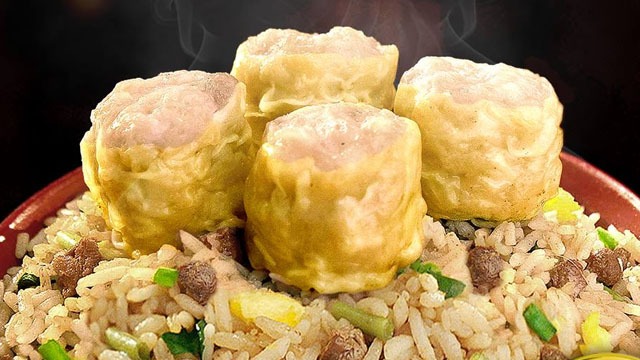 Chowking
Price: Steamed Pork Siomai Platter costs P168/dozen and the Fried Pork Siomai Platter costs P168/dozen, available on GrabFood and Foodpanda
One of the most affordable options when it comes to siomai platters are those you can find at Chowking. You can either order the steamed version or the fried version—or you can also choose the Siomai Chao Fan Family Platter (P291) so it already includes fried rice.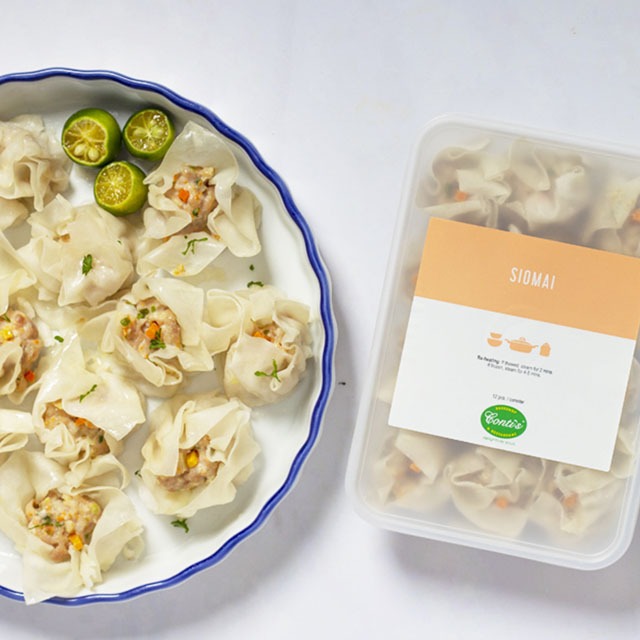 Conti's Bakeshop and Restaurant
Price: P231/12 pieces, available on GrabFood
Need something for your emergency siomai cravings? Conti's Bakeshop and Restaurant has a tub of Frozen Siomai you can easily steam or fry in just a few minutes. You can serve on its own, with rice, or on top of noodles once it's ready.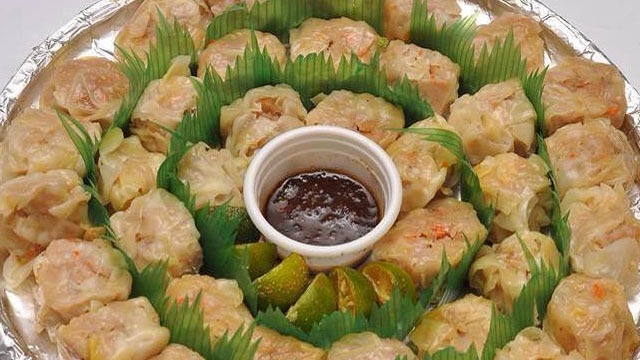 Gryn Wasabi
Price: The price starts at P450, available on GrabFood
Gryn Wasabi has different kinds of siomai available on their menu. They have pork, chicken, beef, and Jap (Japanese), and there are also hybrid flavors such as the Porkjap, Chicjap, Beefjap, Porkchic, Porkbeef, Chicbeef, and an assorted bilao. These are the price breakdown for each:
Bilao 10 Pork Siomai: P450
Bilao 10 Chicken Sioma: P450
Bilao Beef Siomai costs: P550
Japanese Siomai: P600
Bilao 12 Combi Porkjap: P800/60 pieces
Bilao 12 Combi ChicjapL P800/60 pieces
Bilao 12 Combi Beefjap: P900/60 pieces
Bilao 14 Combi Porkchic: P800/70 pieces
Bilao 15 Combi Porkbeef: P900/70 pieces
Bilao 14 Chicbeef: P900/70 pieces
B15 Assorted: P1,000/80 pieces
*The numbers 10, 12, 14, and 15 refer to the size of the bilao.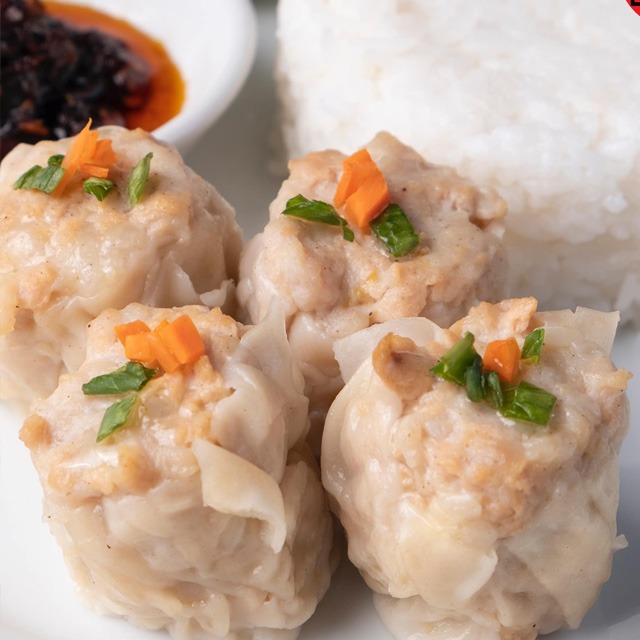 Jade Express
Price: P279/Sharing, P556/Family, and P836/Party, available on Foodpanda
Jade Express is known for its affordable Chinese Food. One of the dishes you order is their Pork Siomai that are plump (siksik!) and is served with their famous chili-garlic dip.
Since this is a Chinese restaurant, you can expect that Pork Siomai is available for sharing platters: Sharing is good for 3-4 people, Family is good for 6-7 people, and Party is good for 9-10 people.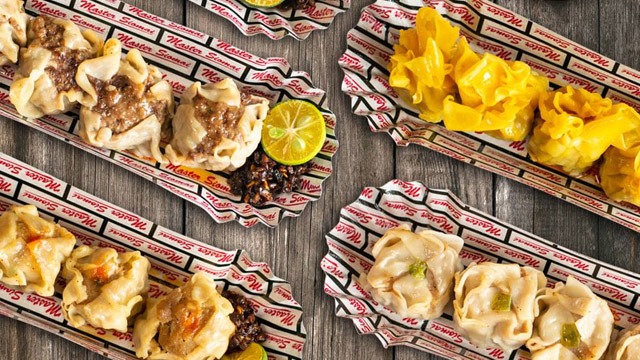 Master Siomai
Price: Price starts at P300, available on Foodpanda.
ADVERTISEMENT - CONTINUE READING BELOW
Recommended Videos
Master Siomai is a popular siomai stall you can find all over Metro Manila. It's famous amongst college students and workers because it's delicious and very, very affordable. It's the perfect after-work or after-school meal if you're in a pinch.
While eating by their stall isn't possible while most of us work from home, Master Siomai is selling frozen packs of their siomai so you can still enjoy it even with your WFH setup. Here's what they have on the menu:
Frozen Sharksfin Siomai: P300/30 pieces
Frozen Pork & Shrimp Siomai: P380/40 pieces
Frozen Beef Siomai: P380/40 pieces
Frozen Chicken Siomai: P380/40 pieces
Frozen Tuna Siomai: P420/40 pieces
Frozen Japanese Siomai: P450/40 pieces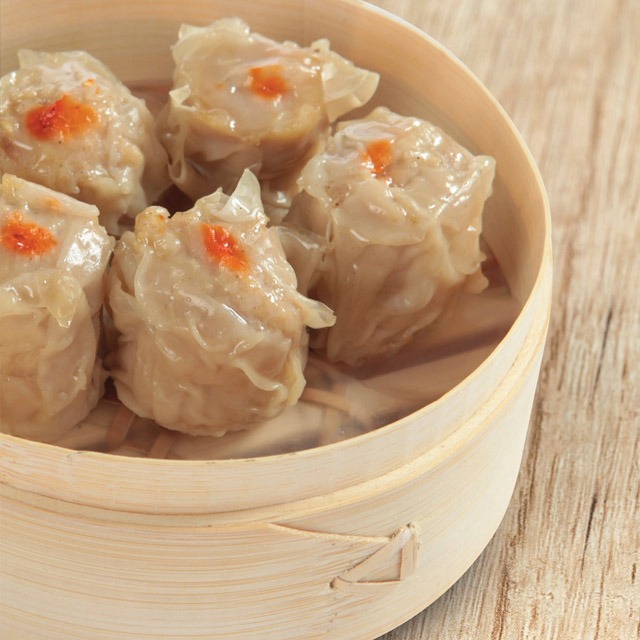 Nathaniel's Bakeshop
Price: P195/10 pieces, P380/20 pieces, P560/30 pieces, and P920/50 pieces, available on GrabFood and Foodpanda
Nathaniel's Bakeshop's siomai might just be one of the underrated, overlooked items on their menu just because everyone loves their Buko Pandan Salad. The siomai they offer is pretty good! It's meaty and flavorful, and they do have their own blend for a dip. You need to try this the next time you order their desserts! 
*****