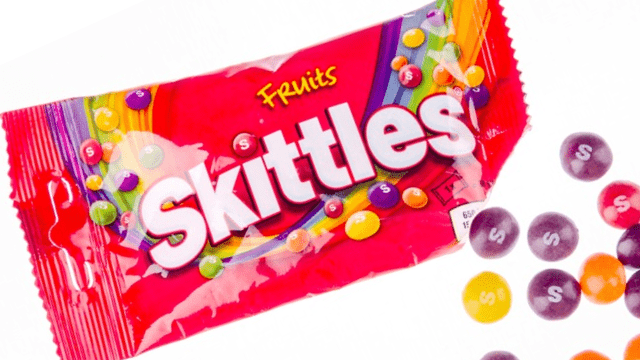 A California man filed a class action lawsuit against Mars, Inc., the brand behind Skittles, in the U.S. District Court's Northern District of California. The man says there is enough evidence to prove that the popular candy is "unfit for human consumption" because it contains a toxin called titanium oxide (TiO2).
The lawsuit explains that the TiO2 toxin was first banned in France in 2019 and has since then been banned across the European Union, which came after the European Food Safety Authority said that TiO2 "can no longer be considered safe as a food additive."
According to the lawsuit, Mars. Inc. has long known of the harmful effects caused by the toxin and its presence of it in their Skittles product. The lawsuit says, "In fact, in February 2016, Defendant publicly committed to phasing out TiO2. But Defendant has flouted its own promise to consumers. More than six years later, Defendant continues to sell the Products with TiO2, unbeknownst to reasonable consumers who purchase the Products."
The defendant also pointed out the difficulty in reading the ingredients list for Skittles. Aside from using a small font size, it's also harder to read because of the colors used for the ingredients text and the packaging.
So the lawsuit is seeking compensatory, statutory, and punitive damages, plus monetary compensation for all U.S. Skittles consumers. The lawsuit also requires Mars, Inc. to fully disclose its use of the TiO2 toxin moving forward.
In a statement to Today, a Mars spokesperson says "While we do not comment on pending litigation, our use of titanium dioxide complies with FDA regulations." According to the Los Angeles Times, Skittles' use of TiO2 has been approved by the U.S. Food and Drug Administration since 1966. The TiO2 levels have never exceeded one percent by weight in foods, and its use as food colorant is still accepted.
*****
ADVERTISEMENT - CONTINUE READING BELOW
Recommended Videos