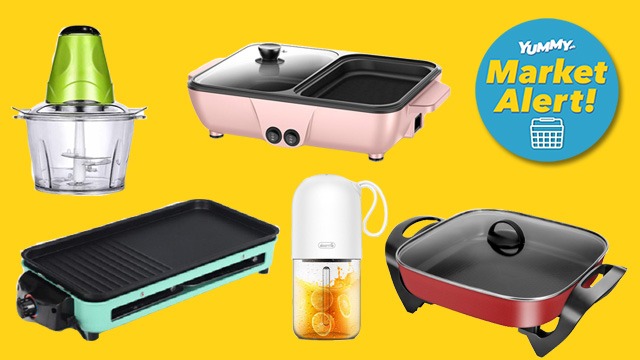 Small kitchen appliances are your compact kitchen helpers, and we found these fabulous deals online that you will want to snatch up now! It's the Lazada and Shopee online sale this September 9 so you need to move quickly to fill your cart with the bargains you want before someone else gets the last one in stock. 
Here are the deals we know you will want to add to your cart: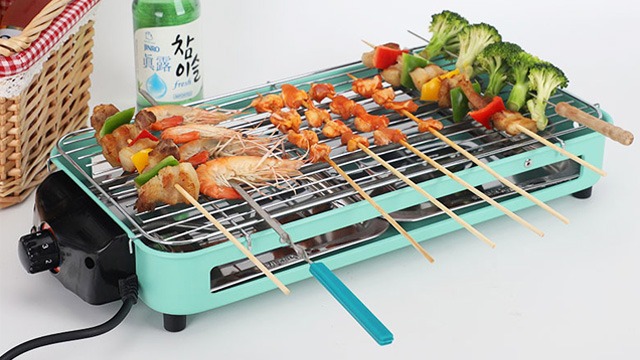 1 Teal Korean Griddle and Grill, P830
We can't get over the fact that there are so many kinds of electric griddles and grills on the market! From being an alternative to the charcoal grill, this electric grill goes beyond even that. This electric cooker features a grill that is removable so you can replace it with a cast iron griddle plate, so you can legit grill food and then, later on, indulge in your samgyupsal cravings, too.     
Multifunction Electric Contact Grills, P830, Lazada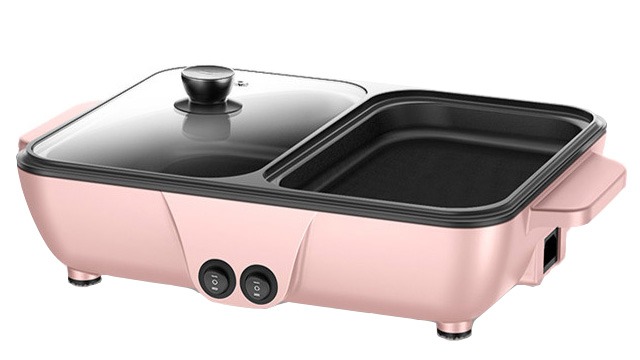 2 Pink Nonstick 2-in-1 Electric Cooker, P498
Electric pots are super useful when needing to cook food at home or even outside the home, so having one that is not only useful but also pretty is a happy bonus. This cooker divided into two pots is super useful because it doesn't limit you cooking only one dish! You can be cooking pancit on one side and simmering chicken adobo in the other. How's that for multitasking? 
Mini Hotpot Grill Cooker, P498, Lazada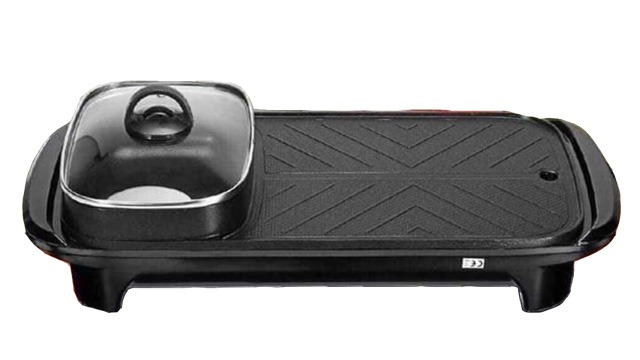 3 2-in-1 Multifunctional Electric Hot Pot Barbecue Grill, P699
When you want to do more than just have a barbecue, this is the kind of electric grill you want to have handy. This grill is not just a grill; it also has a pot on the side. That means you can grill your favorite pork barbecue on the grill side and simmer some delicious bulalo soup in the pot, so you can cook a complete meal on one appliance.    
2in1 Multifunctional Electric Hot Pot Barbecue Grill, P699, Shopee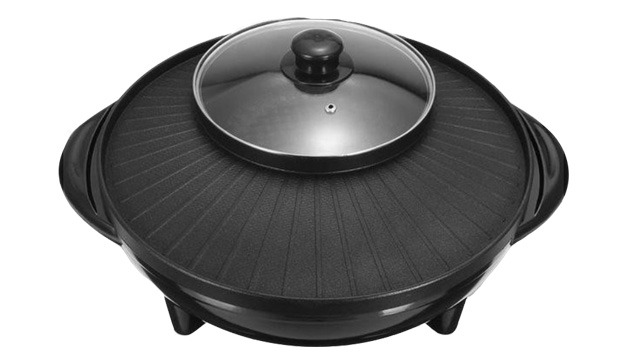 4 Korean Shabu Shabu and Electric Griller, P850
You have to love these multitasking kitchen appliances! Just like a grill doesn't have to just be a grill, this grill combines the electric grill that you need to prepare a samgyupsal meal plus, you have a little pot on the side to keep your rice or soup of your choice warm, too, while you wait for the food to cook.  
Korean Shabu Shabu and Grill Pan Sangyupsal electric griller, P850, Shopee
5 Electric Chocolate Melting Pot, P289
This little electric pot is actually a chocolate melter. If you're planning on making chocolate to sell or to gift this holiday season, you may want to invest in this little device. It heats chocolate to the right temperature so it stays liquid. The pot is removable so you can pour the chocolate when you need it and not have to worry about it hardening before you're ready with your molds.
ADVERTISEMENT - CONTINUE READING BELOW
Recommended Videos
Electric Chocolatiere Melting Pot, P289, Shopee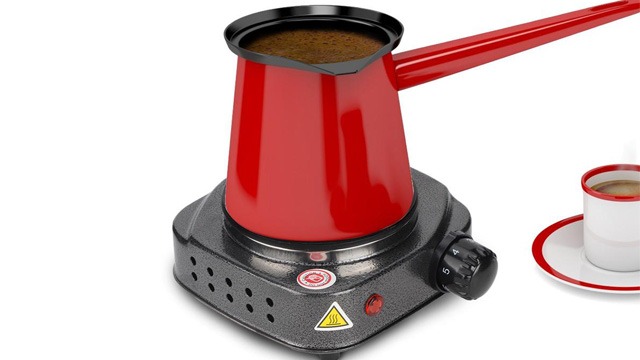 6 Multi-Function Electric Stove, P836
Not all stoves work with cookware that's smaller than its heating pad. If you have one of those small, single egg cooking pans, a milk pot, or even a moka pot for your morning coffee, you need a small electric stove that doesn't discriminate about the size of your pot. This mini electric stove that's about the size of your hand is perfect for helping you heat up small amounts of liquid with little fuss.       
Multi-Function Electric Stove Heating Plate Electric Furnace, P836, Lazada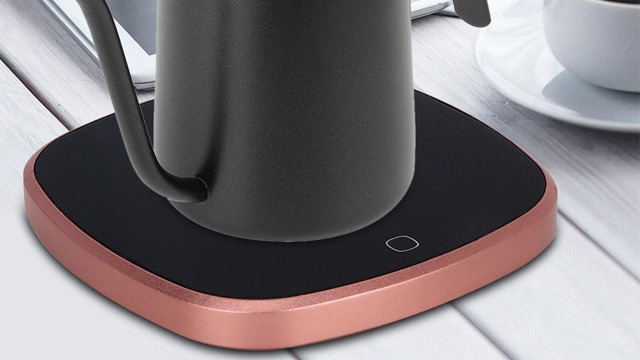 7 Electric Heating Pad, P578
You may not need a mini stove but you might find this heating pad to be more useful. If you're working from home, your coffee mug probably needs a top-up every now and again, especially if it's gotten cold. Avoid that by having a heating pad to place your coffee mug on. It keeps your mug warm so your drink stays warm, too. You don't have to be distracted ever again by a cold brew that should be hot. 
Household Waterproof Touch Heating Cup Mat Warm Electric Pad for Coffee Tea, P578, Lazada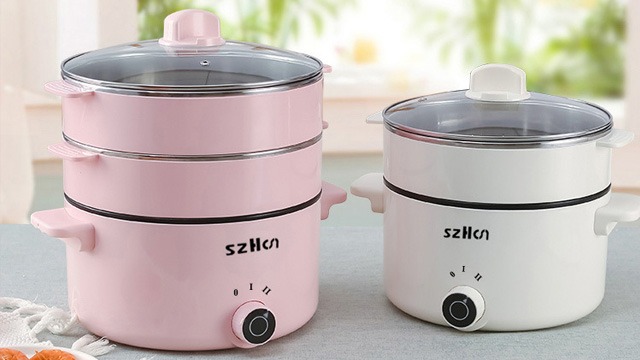 8 Nonstick Double Steamer Electric Pot, P698
This electric pot is super useful! This not only has a nonstick coating so it's easy to cook in, but it is also available with a second or even a third pan to place on top of the main pot. That means you can use it to not only cook one kind of food, but you can also fry luncheon meat on top of your simmering soup, and maybe even make stir-fried rice on the topmost layer. If multitasking if your passion, this will help you do that with ease. 
2L double-layer large-capacity multi-function non-stick electric frying pan, P698, available in white and pink, Lazada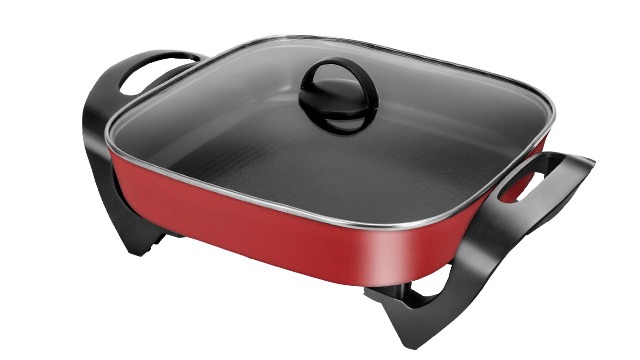 9 Red Nonstick Electric Hotpot, P565  
This nonstick and electric version of an electric pot makes hot pots easy to prepare. Place ingredients on a platter, simmer the soup in the main pot, and serve it tableside. Not a hot pot or shabu-shabu, fan? Consider this portable pot as a square wok instead! Cook stir fries, fried rice, and yes, even your favorite pancit recipe or tossing pasta together for the next time you want to feel celebratory.       
Household Electric Multi Cooking Non-Stick Square Cooking Pot, P565, Lazada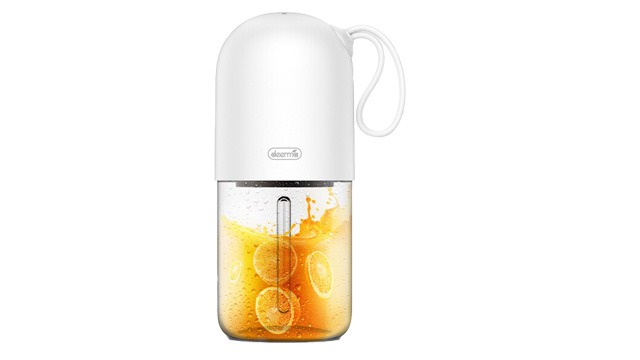 10 Portable Juicer and Blender, P999.35
Get your juice, shake, or smoothie fix anytime and anywhere with this handy portable blender. It is a small rechargeable blender that uses a USB to power its motor, so you can start blending your desired fruits into something you can drink.  
XIAOMI Deerma 300ml Portable Lemon Orange Juicer Blender, P999.35, Lazada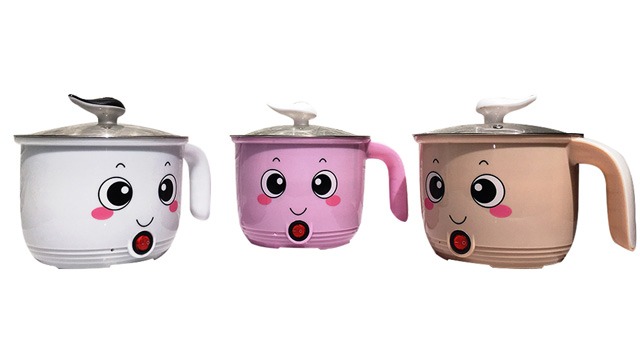 11 1.5L Stainless Steel Rice Cooker, P299
Affordable, compact, and handy are keywords for this cheerful little rice cooker. Cooking rice at home or even your workplace for yourself becomes a more rewarding daily task when you're greeted by this adorable smiling face every time.    
One Supermarket Multi function Electric Mini Rice Cooker 1.5L/Stainless Steel Rice Cooker, P299, random colors (white, pink, and brown are available), Lazada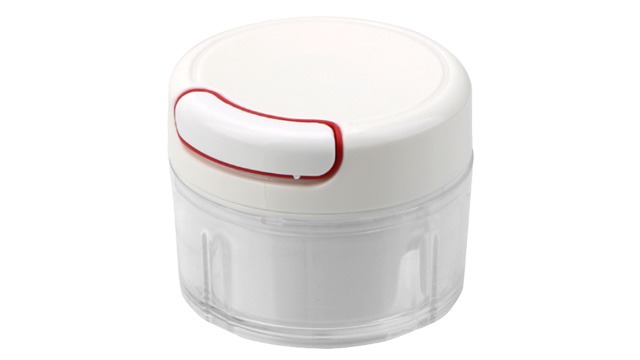 12 Manual Food Chopper, P90
There is no getting around the fact that a chopper is super useful. It's easy to use and small enough to not be a hassle to take out of the cupboard or drawer it's store in. In fact, it's so easy to use, you do not need any electricity to make it do its job. This manual food chopper is really all you need to get your daily garlic, onion, and other small food roughly or even finely chopped with ease.     
Ulifeshop New Mini Manual Food Chopper, P90, Lazada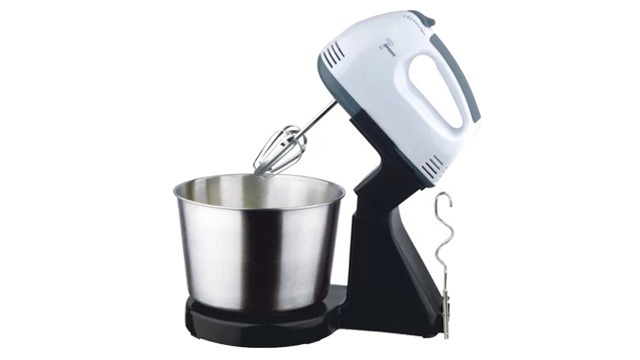 13 Stand mixer, P429 
If you're a new baker who is ready to try their hand at advanced tools, this gadget is the perfect introduction to the stand mixer. There's no need to spend too much! This is your basic electric mixer attached to a stand that frees you from holding it while mixing your ingredients in a bowl. You'll find making cake and cupcake recipes are even easier than ever.  
7 Speed Hand Mixer W Stand Mixer With Stainless Steel Bowl, P429, Shopee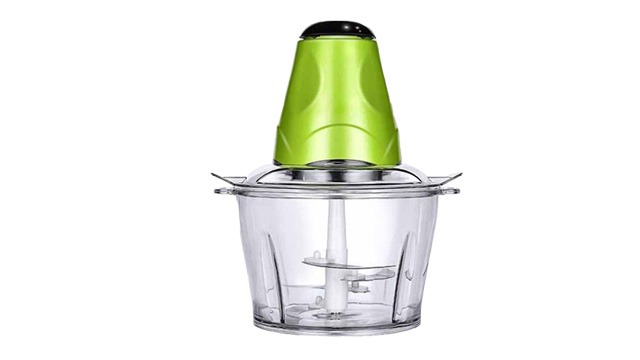 14 2L Electric 3-Blade Chopper, P991
If you love your mini chopper and want to upgrade, this bigger electric chopper should be your choice. It features a bigger bowl and more blades (Three!) that makes it so much more powerful that it can chop up meat as well as vegetables with ease.      
2L Vegetable Chopper Electric Meat Chopper Grinder, P991, Shopee
ALSO READ: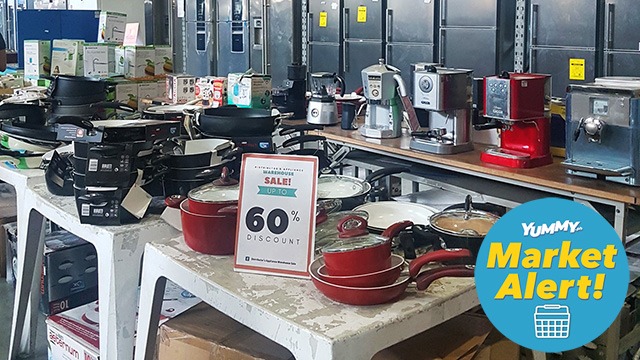 Score Discounts On Stoves, Air Fryers, Pans, And More At This Appliance Warehouse
Posted in:
News + Trends
***
Thinking about what to cook next? Join our Facebook group, Yummy Pinoy Cooking Club, to get more recipe ideas, share your own dishes, and find out what the rest of the community are making and eating!
Got your own version of the classic dishes? Pa-share naman! Get your recipe published on Yummy.ph by submitting your recipe here!