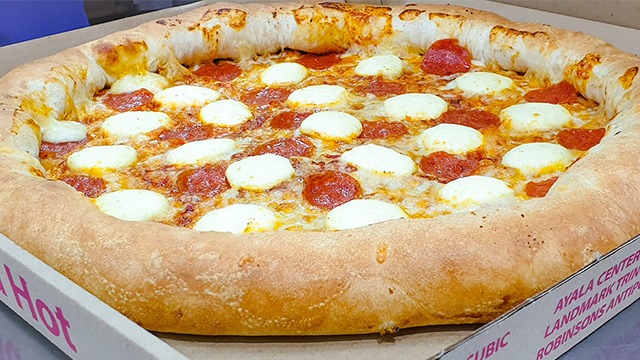 One of the joys of eating a really good pizza is finishing the whole slice – down to its crust. Unfortunately, it's common that people will stop when the crust is all that is left of the pizza. If you can't learn to love eating a plain pizza crust, S&R's cheese-stuffed Cheesy Crust can possibly change your mind (and appetite).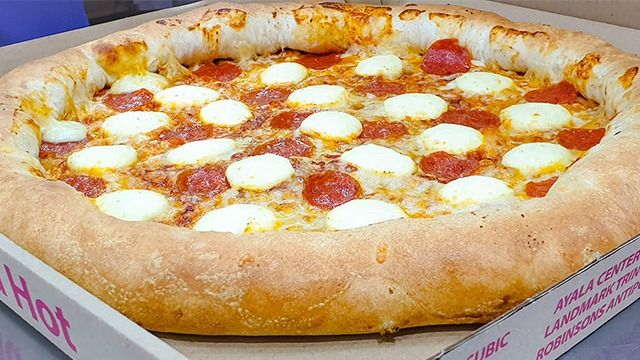 You can enjoy S&R's made-to-order pizza, like the New York Deli, Spicy Tuna, Cheesy Burger Deluxe, Creamy Pepperoni, Tropical Hawaiian, and their Bacon, Lettuce Tomato with a Cheesy Crust (add P99 to the regular price of the pizza). When you bite into S&R's Cheesy Crust, you will experience an explosion of cheese coming from the melted mozzarella and shredded Parmesan cheese. Before you know it, you'll be grabbing your next pizza slice with a cheese-stuffed crust.
S&R's Cheesy Crust is available from June 1 to June 30, 2019, at S&R Membership Shopping and S&R New York Style Pizza outlets.
ALSO READ: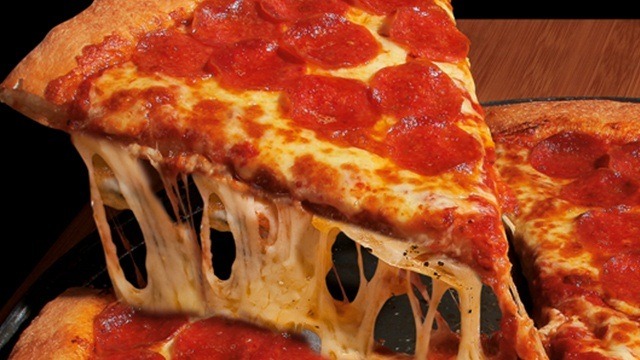 S&R Pizza Now Delivers
Posted in:
News + Trends
ADVERTISEMENT - CONTINUE READING BELOW
Recommended Videos