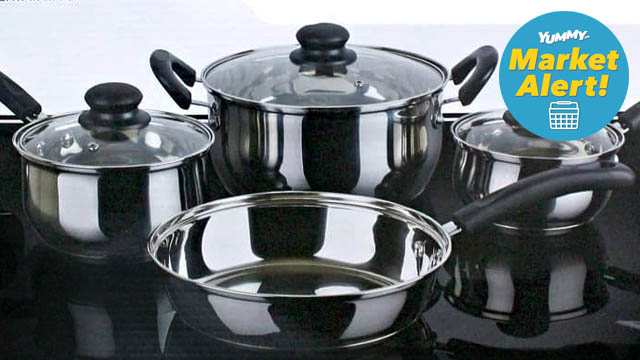 We're all using our pots and pans more frequently while we're all at home. If your kitchen pans need replacing, S&R Membership Shopping has a buy-one, take-one promo on Made To Cook Essentials 10-piece Stainless Steel Cookware Set.
This set has a 3.8 liter covered dutch oven, 9-inch open frying pan, 1.8-liter covered saucepan, .9-liter covered saucepan, solid spoon, slotted spatula, and a slotted spoon. The 10-piece set costs P2,499 but since it's on a buy-one-take-one promo, you get twice as much for the same price! You can use the second set as your backup or you can gift it to someone who needs it.
As of writing, S&R Membership Shopping's operating hours for all clubs nationwide start from 9 a.m. until 5 p.m. For more information, follow S&R Membership Shopping.