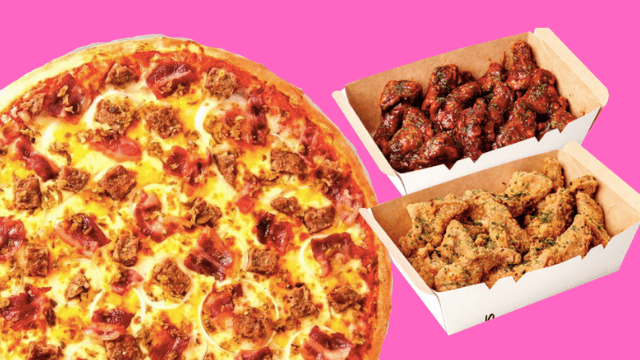 Weekends are made for us to relax a little more. If you can take a break from your cooking duties, you can take it easy with S&R New York Style Pizza's one-day promo. On May 8 (and May 8 only!), your purchase of any of S&R's 18-inch gourmet pizza can get you six pieces of chicken wings for free!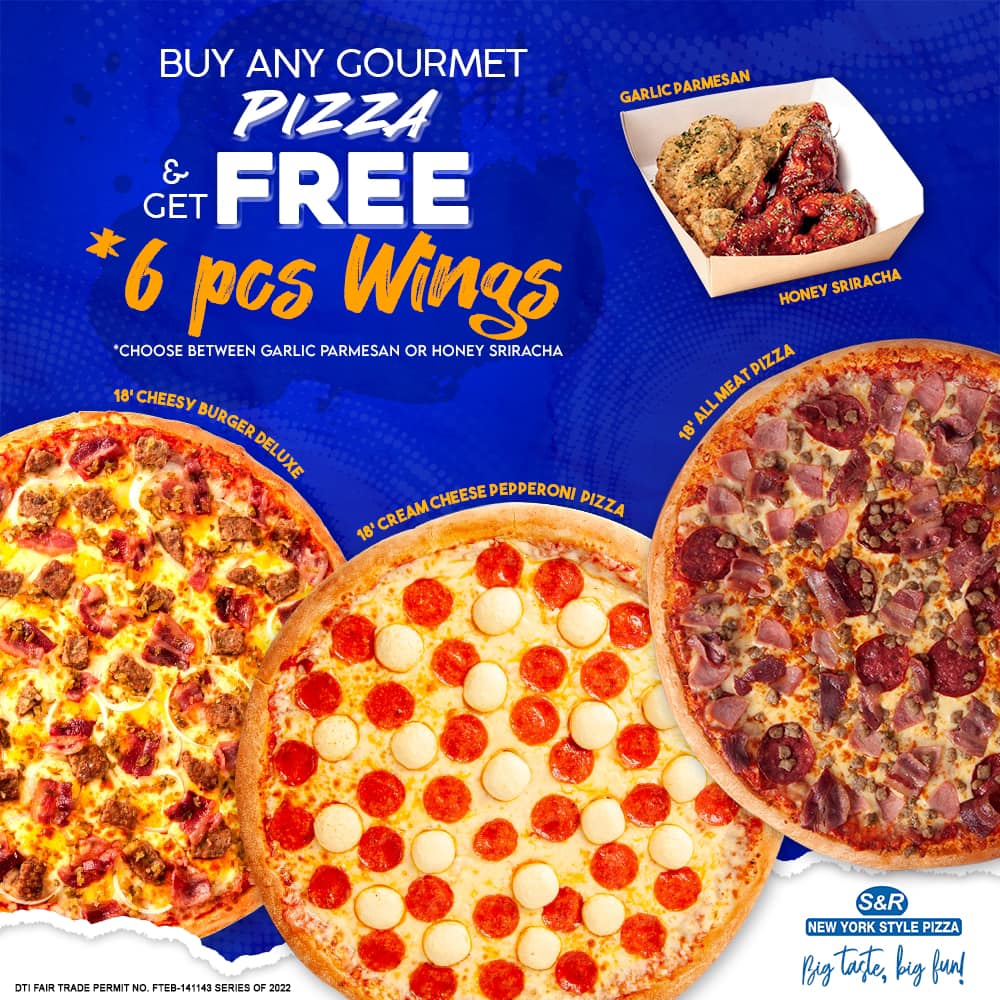 The gourmet pizzas you can choose from are the Cheesy Burger Deluxe, Cream Cheese Pepperoni Pizza, and the All Meat Pizza. As for the free chicken wings, you have the option of choosing between the Garlic Parmesan and the Honey Sriracha flavors.
This is available at all S&R Membership Shopping stores and S&R New York Style Pizza stores nationwide. But if you don't want to go out and buy this, don't worry as this is available for delivery too! 
*****