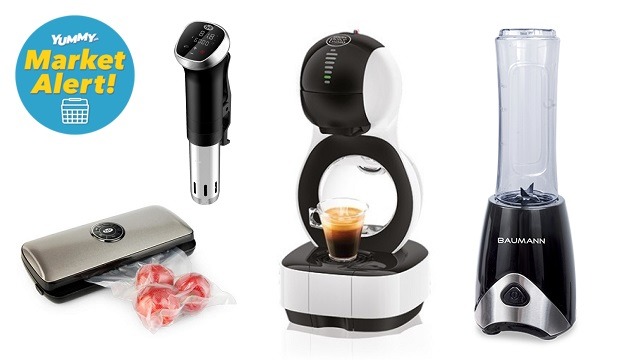 When Christmas rolls in, our first thoughts about gifts are usually about what we would love to give to our friends and family. It's not often that you get to choose what gift you would like to get for yourself.  
Why not think of yourself this holiday season for once? We found small kitchen appliances at S&R Membership Shopping that we think would make perfect gifts for yourself! 
Here are a few kitchen gifts you can "give" to yourself this Christmas: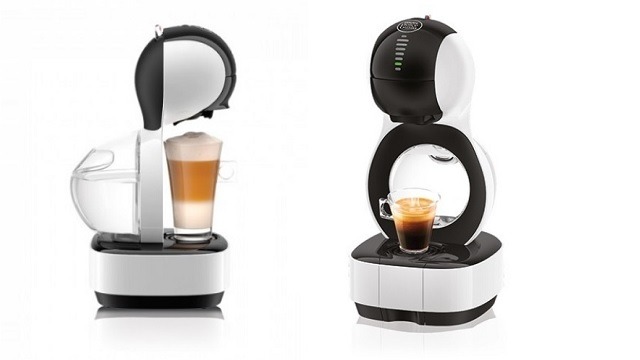 1 Dolce Gusto Lumio Coffee Machine
Price: P7,499
There's no shame in wanting something that you may not give to someone else but would perfectly spend on when it comes to yourself. This Dolce Gusto compact coffee machine has all the functions of a full-sized, coffee barista-worthy machine but with the ease of use of a press of a few buttons. Plus, this can prepare coffee drinks that can be either hot or cold, too!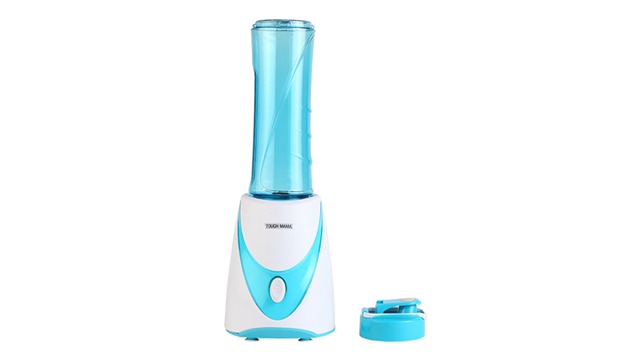 2 Mix & Go Personal Blender 
Price: P1,395 from P1,595
Personalized blenders are equivalent to race cars. The blades spin at super-fast speeds to not only give you a drink that's super smooth, but it also does it in a sleek bottle, too, that you can literally grab and run out the door with, in hand. This Baumann Living Mix & Go Blender is compact and no-nonsense. It's currently on sale, too!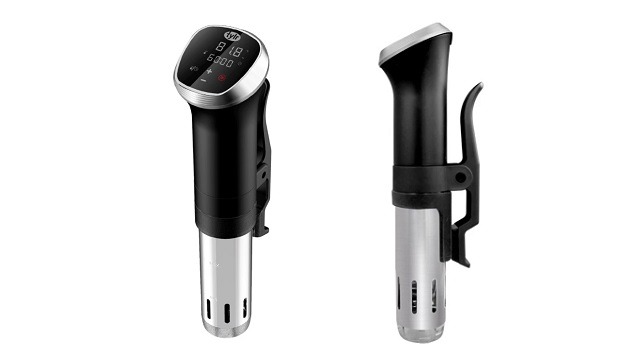 3 Sous Vide Machine 
Price: P4,900 from P5,200
ADVERTISEMENT - CONTINUE READING BELOW
Recommended Videos
Only those with patience will purchase this specialized kitchen gadget. There are so many ways to cook your food but this may be the most precise way to cook anything. The sous vide machine is a precision cooker that transforms a bucket of water into an oven. It heats up the water at a precise temperature so that whatever is being cooked in the heated water is cooked at that temperature for a period of time. This Tylr Sous Vide Precision Cooker can clip onto your pot or a bucket so you can easily use any container to cook anytime. 
If you've always wanted to see what it's like to be a chef in a fancy restaurant, this will make you feel like you're a step closer to that dream.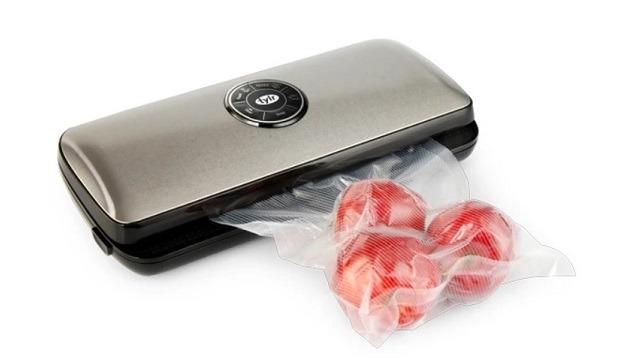 4 Vacuum Sealer 
Price: P3,495 from PP3,995
You're going to want to have this appliance, too. Vacuum sealing food, from meats and vegetables to sauces and stocks, is one of the most efficient ways of preserving food. Air is the biggest culprit when it comes to spoiling food. Unless you pump sterile air in the bag, too, air-borne bacteria is probably in contact with your food, too. By removing as much air in the bag as you can, you eliminate the chance for air-borne particles to spoil your food. Plus, you can cut marinating time by vacuum sealing the flavorful liquids with the meats, creating a suction that will help the liquid be absorbed faster. 
We think having this Tylr Vacuum Sealer is a win-win situation: you preserve your food better for a longer amount of time.  
Think about yourself and what you want this Christmas, too, with these affordable small kitchen appliances that are not only useful but also things you want.  
ALSO READ: