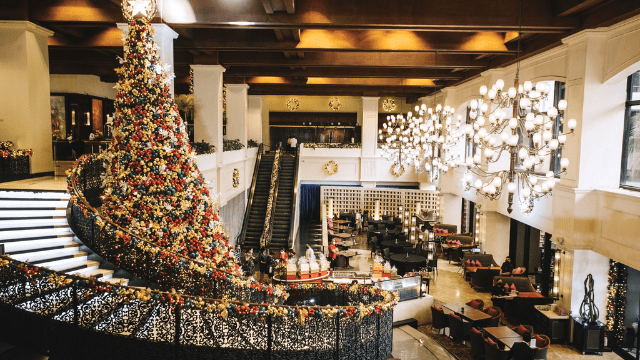 Can you believe we're a month away from the "Ber" months, also known as the start of the four-month-long Christmas season? Better be ready to hear Jose Mari Chan's "Christmas In Our Hearts" and Mariah Carey's "All I Want For Christmas Is You" on loop until the end of the year!
As a pre-holiday treat, Spiral is offering a 20% discount on their lunch and dinner buffet. This promo is available for all Mondays, Tuesdays, and Wednesdays in August (August 1 to 31, 2022).
From the lunch's regular rate of P3,100, you can get it for P2,350, while for the dinner rates, the price drops from P3,900 to P3,185. The lunch buffet starts at 12 noon and ends at 2:30 PM, and the dinner buffet is scheduled from 6 PM to 9:30 PM. 
What's great about this promo is that even if you're not available on any Monday, Tuesday, or Wednesday in August, the dining period is until September 28, 2022. Just make sure you book within the month of August, or more specifically, on or before August 31. To book a table, you can fill out the restaurant's reservation form or call 8832-6988.
Spiral is located at Sofitel Philippine Plaza Hotel CCP Complex, along Roxas Boulevard, Pasay City. The buffet is known for its 21 ateliers, which include the L'Ecailler, Rotisserie, Churrasco, Asian Noodles, Filipino, and La Patisserie. Of course, one must not forget their famous cheese room!
*****