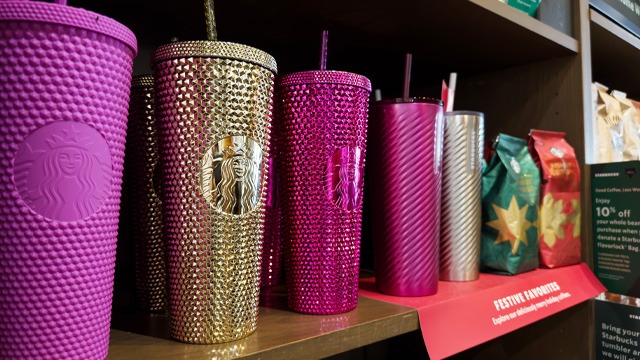 Remember when you were told Starbucks suspended the use of reusable cups and tumblers during the pandemic? Thankfully, the pandemic restrictions have loosened, and we can again use our Starbucks collection beyond being pretty decorations on our kitchen cabinets.
If you're still not bringing your personal tumblers and cups to Starbucks, here's a great reason to do it again: you can save P10 on your Starbucks drink.
Not only will you get to reuse your favorite tumblers and mugs again, but this P10 discount negates the P5 price increase that happened last year. Plus, it's easy to get!
Here's what you do: Just bring your clean reusable cup to fill with your Starbucks beverage when you order your drink. You get a P10 discount on your drink bill but, if you're also a Starbucks Rewards member, you will also earn 5 bonus stars, too! It's a fantastic reason to use your collection of Starbucks tumblers and cups whenever you crave your favorite Starbucks beverage.
For more information, follow Starbucks Philippines on Facebook.
***
ADVERTISEMENT - CONTINUE READING BELOW
Recommended Videos