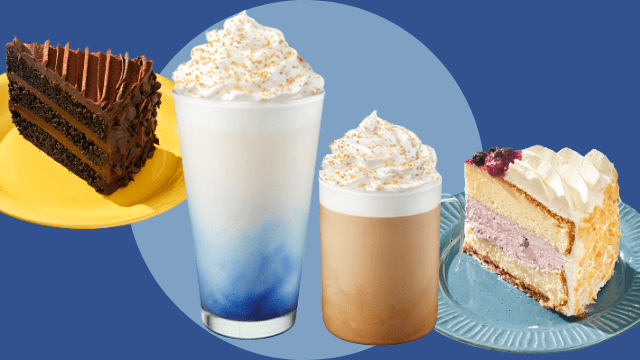 Summer is here and so Starbucks has decided to launch new drinks to keep us hydrated during these dry, extremely hot months with teas and Frappuccinos. Now available on the Starbucks menu are these new drinks: Macadamia White Choco Ocean Frappuccino, Macadamia White Choco Latte, and the Yuzu Passionfruit M:LK Cream.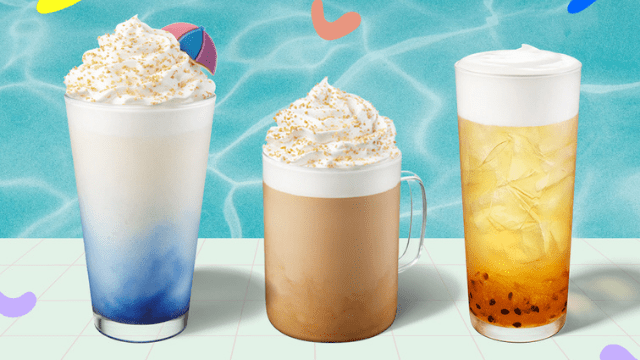 The Macadamia White Choco Ocean Frappuccino (P180/Tall, P195/Grande, P210/Venti) is a gorgeous blue and white cream-based Frappuccino (no coffee!) made with Macadamia White Chocolate syrup, blueberry powder, and whipped cream. We're guessing it's named this way because the drink looks like waves crashing against the shore!
If you want coffee, don't worry! You should go for the Macadamia White Chocolate (P175/Tall, P190/Grande, P205/Venti, available hot or iced) instead. This beverage uses coffee with the Macadamia White Chocolate Syrup and then topped with whipped cream.
The third new drink is the Yuzu Passionfruit M:LK Cream (P170/Tall, P185/Grande, P200/Venti). This uses Starbucks' signature Zen Clouds Oolong for its base and adds pulps of yuzu and passionfruit to really give it a tropical vibe. It's then topped with the new "M:LK Cream" that's made of oat milk and rice whipping cream (yes, no dairy!).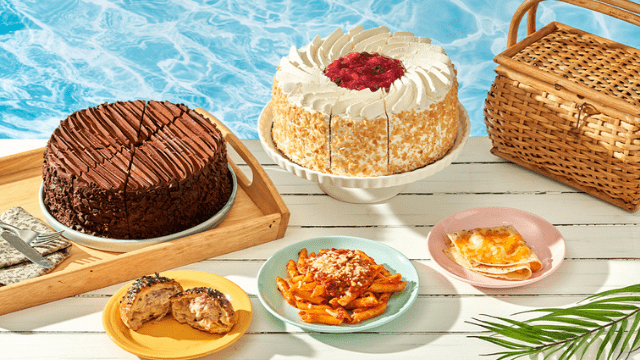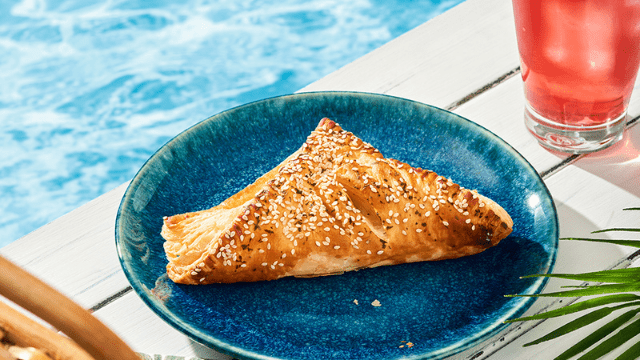 For Starbucks' new food items, there are many items you can pair with your coffee, Frappuccino, or tea. There's the Takoyaki Bun (P105) that's stuffed with diced octopus and takoyaki sauce; the Oh My Cheesydilla! (P125) which is a cheese-stuffed tortilla; the Penne Alla Vodka (P185) which is a classic tomato-based pasta with a plant-based twist; and the No Chix Japanese Curry Puff (P105) which uses plant-based puff pastry, plant-based nuggets, potatoes, carrots, chickpeas, with Japanese curry.
ADVERTISEMENT - CONTINUE READING BELOW
Recommended Videos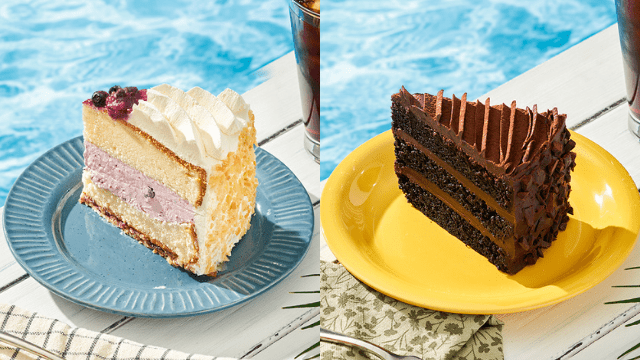 Starbucks also has you covered with sweet desserts with two new cakes! The Berries and Cream Cake (P215/slice, P1,720/whole) has layers of sponge cake and creamy berries, topped with whipped cream and sliced almonds. The other cake is Blackout Cake (P225/slice, P1,800/whole) which has layers of dense chocolate cake alternating with chocolate fudge. The outer part is frosted with dark chocolate.
These new drinks and food items are now available at Starbucks stores. Do take note that the Seaside Macadamia White Choco Frappuccino is available in select stores only.
*****