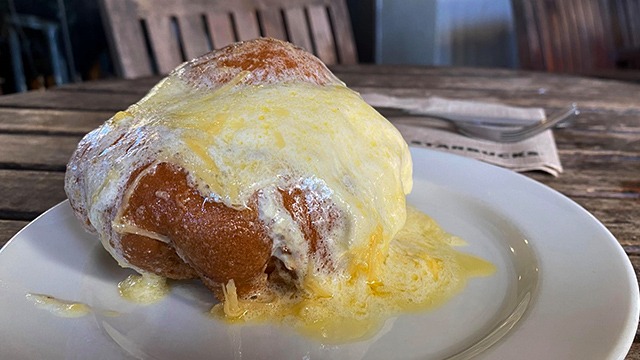 We all have our trusty coffee order in Starbucks. But did you know there are gems on the food menu, too? On your next coffee run, make sure to try the Triple Cheese Ensaymada (P95). If you don't know about this ensaymada, it has been on the menu for years now, and we don't blame you for overlooking this cheesy treat because of the limitless options available wherever you go.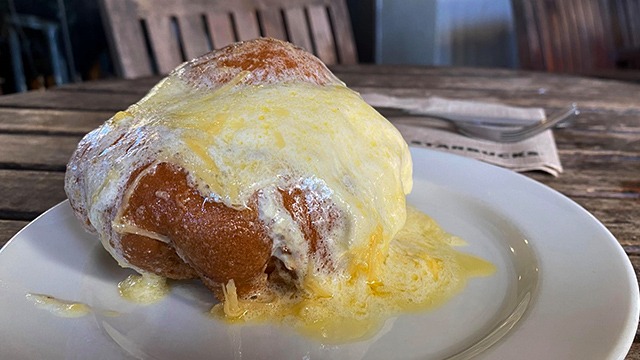 It may look like any other ensaymada, but one thing's for sure: Starbucks' Triple Cheese Ensaymada isn't here to play around. This pastry is slathered with buttercream frosting and grated cheese on top to add a contrasting salty flavor. Once it's heated in the oven (we highly recommend heating it before consuming), the butter melts over the golden-brown top of the ensaymada, making a pool of buttery and cheesy goodness.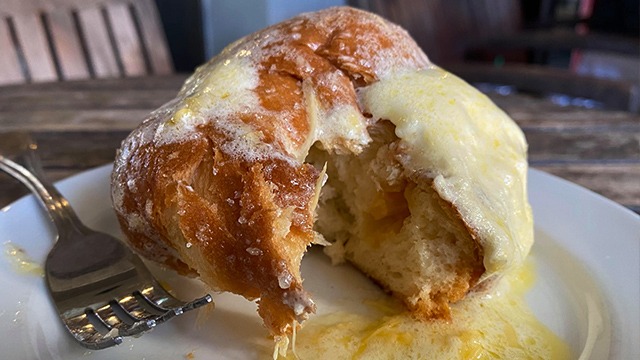 It's a satosfying combo of sugary, buttery, and cheesy flavors, which can be overwhelming for some, but it's nothing a good coffee pairing can't fix. On your next Starbucks coffee run, order the Triple Cheese Ensaymada with an Americano or brewed coffee!
Follow Starbucks Philippines on Facebook for updates.
ALSO READ:
ADVERTISEMENT - CONTINUE READING BELOW
Recommended Videos