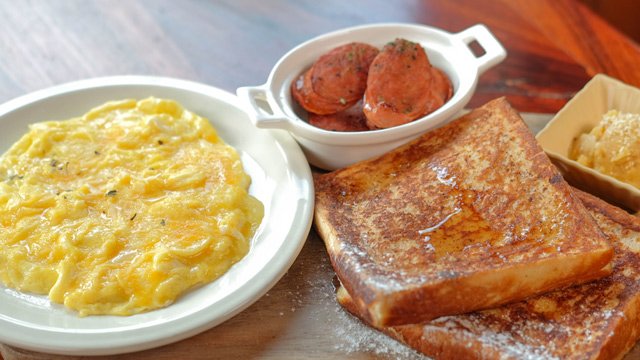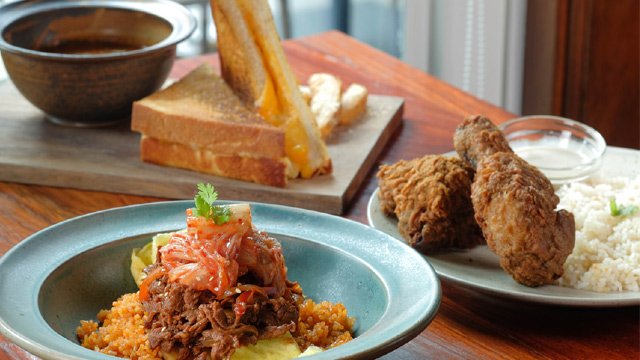 Stories by Lilypad's menu is straightforward and simple: find familiar dishes such as fried chicken, kimchi rice, and grilled cheese sandwich.
Homey, comfort food and an all-day breakfast menu, check.
A quiet, no-trying-to-hear-each-other-above-the din space you can hang out in.
If you're a fan of these, then Stories by Lilypad is a space you need to check out. Open since October 2016 and located on Times Street in West Triangle, Quezon City, the house-turned-restaurant is easy to miss. Its unassuming façade however leads to a space that feels like it could be your lola's place: shelves are decked out with curio and vintage finds from years past, communal tables and chairs have been added to a space that was witness to many family celebrations and soirees. The big glass windows look out to a manicured lawn—the perfect backdrop to daydreaming over your latte or enjoying a quiet meal with family.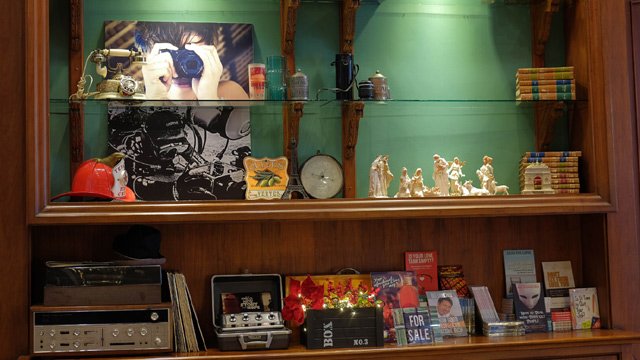 All the items are on display are owned by the family.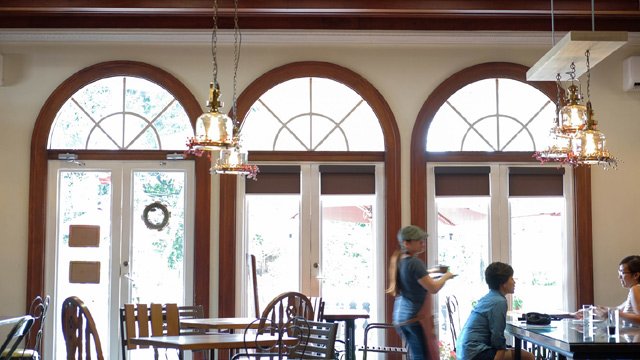 The big glass windows look out to a manicured lawn.
"This was my grandparents' home, our ancestral home, and they were always entertaining. We converted it to a space where people can hang out and 'share stories', with food that is familiar and comforting," shares Angel Tangco.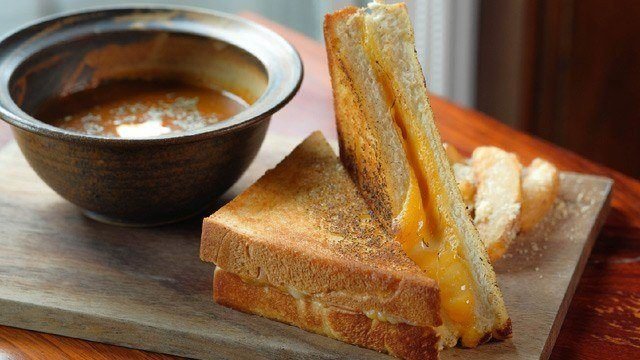 Grilled cheese sandwich with tomato soup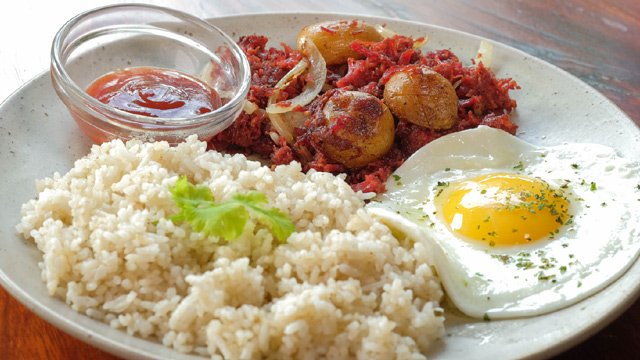 Corned beef hash
Fried chicken, corned beef hash, and grilled cheese sandwiches are of course, on the menu and theirs are done right. The Godofried Chicken (named after part-owner Gigi de Jesus' father, Godofredo) has tasty, chicken meat under fried-til-crunchy skin; the comforting tomato soup is not just an afterthought to the gooey cheese-filled sandwich it is paired with.
ADVERTISEMENT - CONTINUE READING BELOW
Recommended Videos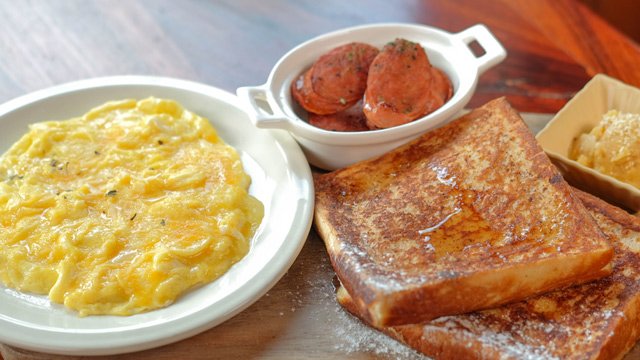 You can mix-and-match your breakfast food favorites to make your own platter.
Their create-your-own-platter menu was especially made for breakfast food fans, too. Make your breakfast platter and choose from a variety of breads (there's French toast and pancakes with filling), spreads, mains (the corned beef hash and crispy bacon are tops!), and eggs cooked just the way you want them. Rice meals, arroz caldo, champorado, and sopas are alternatives to your breakfast favorites.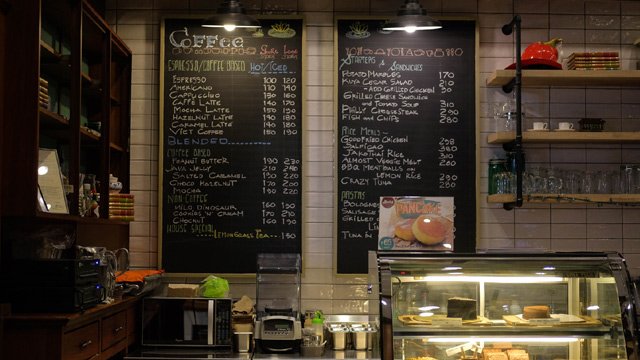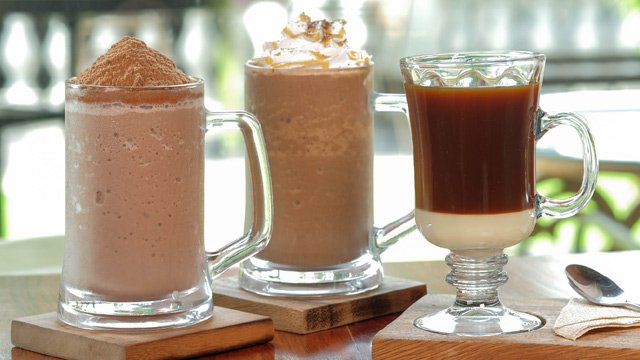 The coffee list includes flavored lattes and coffee-based blended drinks.
Their coffee list will entice you to stay longer: there's Vietnamese coffee, flavored lattes, and coffee-based blended drinks to pair with their pastries on display.
Adds Angel, "We really try to set the mood for friends to catch up, friends to bond. We want to share my grandparents' 'pad'."
ALSO READ:
Stories by Lilypad is at 46 Times Street, West Triangle, Quezon City. Open from Tuesday to Sunday, 7 a.m. to 10 p.m.