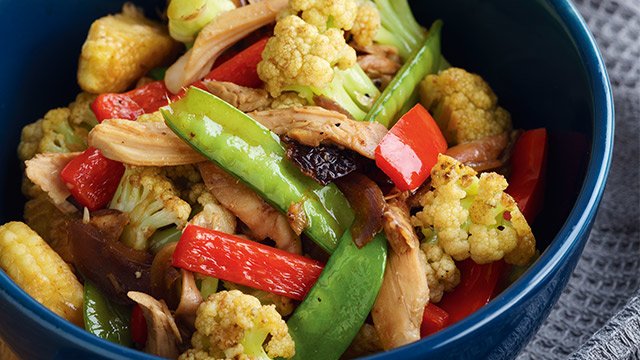 We all know that chop suey is an American invention. So is the fortune cookie. And, apparently, so is the hamburger, despite many wanting to believe that it originated in Hamburg. Food history is fascinating because food is so easily adaptable that it makes tracing its origins difficult. There are obvious ones, of course, like tea and tofu from China. But did you know that China also invented alcoholic drinks, sushi, and pasta? There are more surprising ones on this list.
Croissants
Where people think it came from: France
Where it actually originated: Austria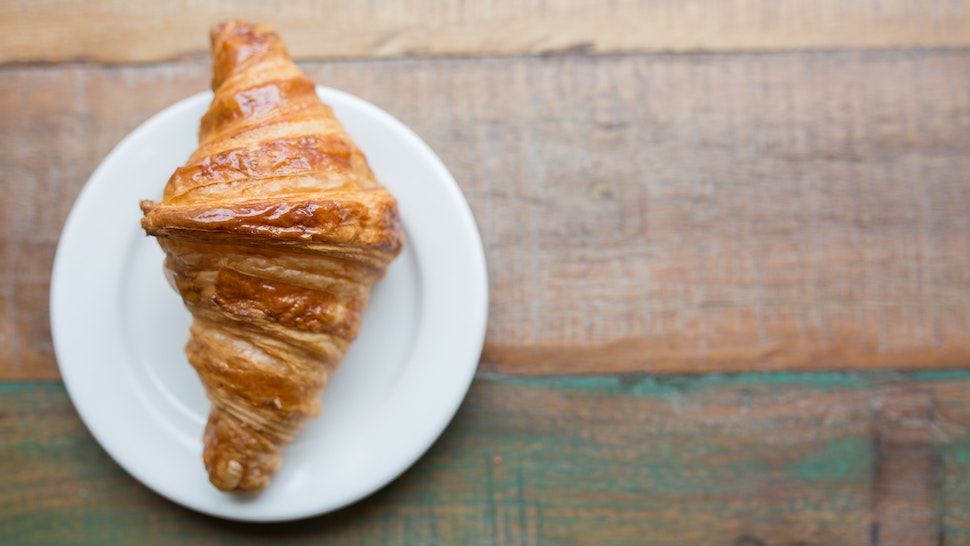 Yes, the crescent-shaped viennoiserie is a descendant of the Viennese kipferl, whose history dates back to the 13th century. In 1683, bakers working in the wee hours heard Turks trying to tunnel their way into Vienna. It gave city defenders early warning and also gave enough time for the King of Poland to offer aid. To honor their victory, Austrians created a moon-shaped pastry that represented the Turkish flag.
The modern croissant's invention is attributed to Australian artillery officer August Zang who opened Boulangerie Viennoise in Paris in the 1830s. His invention became so successful that it was copied by Parisian bakers everywhere. Croissant itself is a French word, taking after the French term for "crescent."
In other news, Danish pastries also originated in Austria.
Chicken Tikka Masala
Where people think it came from: India
Where it actually originated: Scotland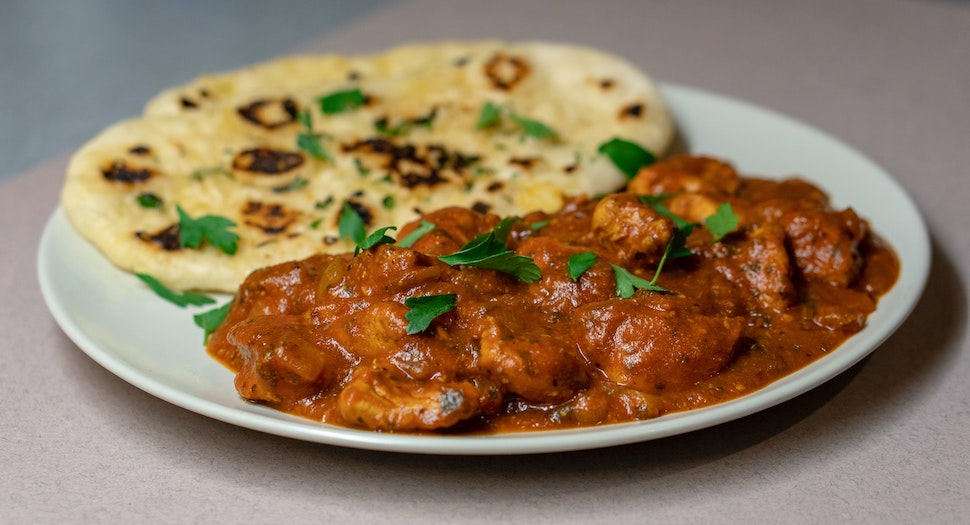 In 2009, a Labor MP for Glasgow Central campaigned for the Scottish city to be given EU Protected Designation of Origin status for the globally popular chicken tikka masala. It was a moment of triumph as Scotland and England have been claiming ownership over the alleged Indian dish for decades. According to some British historians, chicken tikka masala was invented by a Bangladeshi chef in England.
The most popular lore, however, is the story of how one disgruntled customer in the ultra-chic Shish Mahal in the '70s complained about his chicken being dry. The chef, Ali Ahmed Aslam, was experiencing an ulcer and was on a liquid diet. He took Campbell's tomato soup, some spices, and yogurt, and chicken tikka masala was born.
Scotch Eggs
Where people think it came from: England
Where it actually originated: India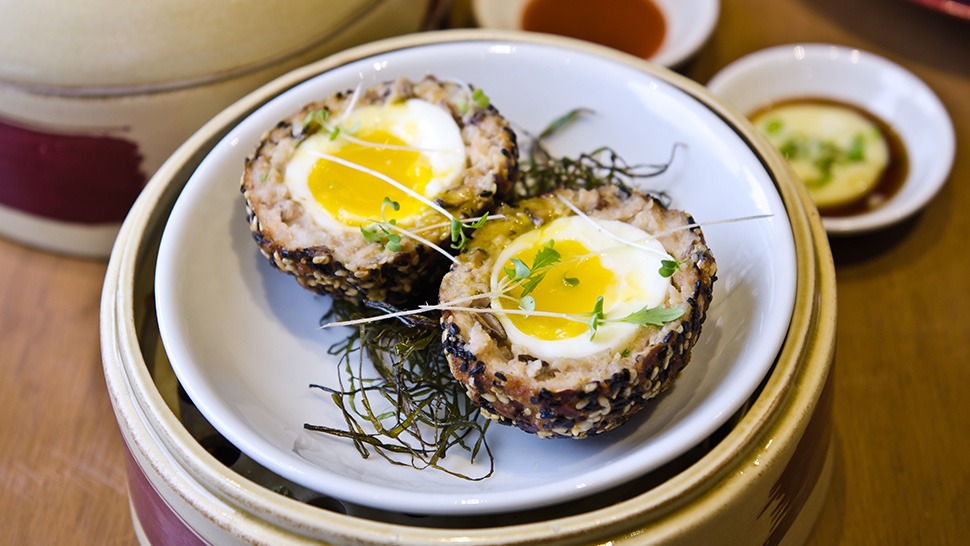 Well, this is a bizarre twist. Like most of the items on this list, Scotch eggs have a very cloudy history, with many towns claiming that they invented it. It is, however, pretty hard to argue with history.
British soldiers were allegedly introduced to the hard-boiled eggs wrapped in minced meat when they were assigned to India. The Mughlai dish was called nargisi kofta, made with minced lamb, spices, and coated in a yogurt-based sauce.
English Muffin
Where people think it came from: England
Where it actually originated: USA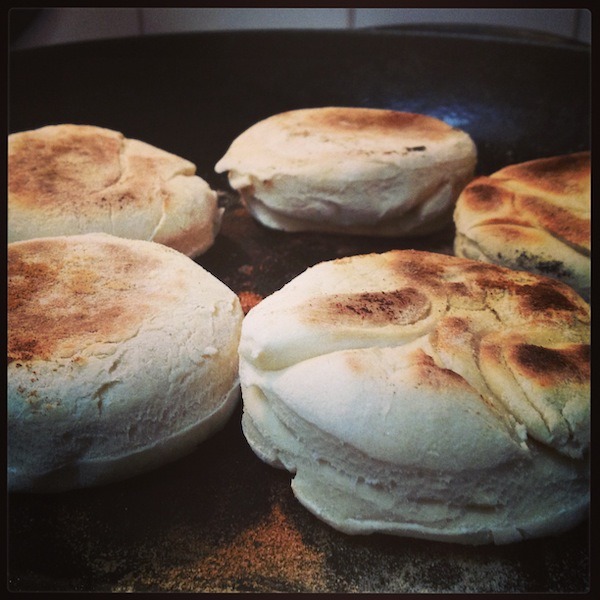 Apparently, when you find English muffins in England, they're actually labeled American muffins.
ADVERTISEMENT - CONTINUE READING BELOW
Recommended Videos
English muffins or "toaster crumpets" were invented by a British migrant Samuel Bath Thomas who moved to New York City in 1874.Â
Brits weren't even aware that they had an eponymous muffin until the early 1900s when someone began exporting the Thomas brand in the U.K.
Apple Pie
Where people think it came from: America
Where it actually originated: England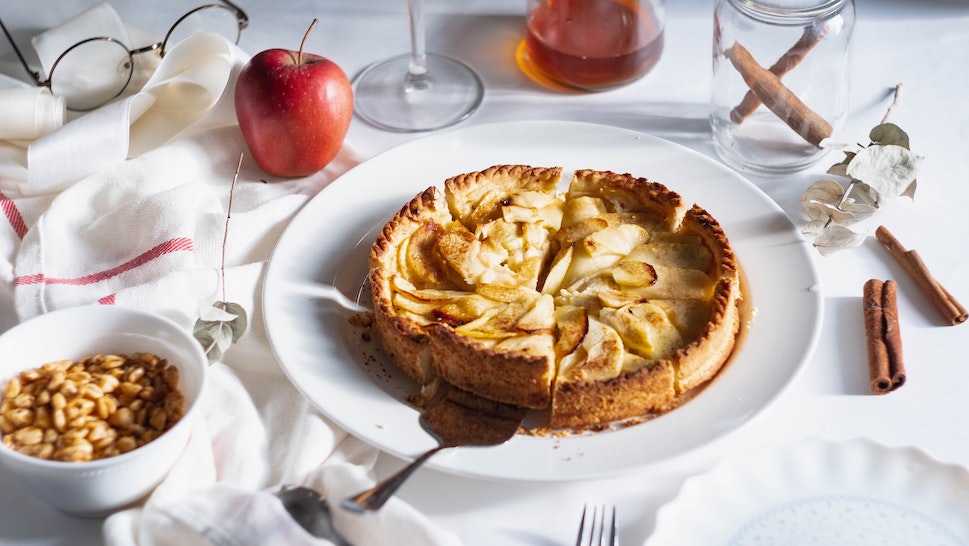 Is there anything more American than the apple pie? Apparently, according to the Smithsonian, neither the apples nor the apple pie originated in America. Apples are native in Asia and the only apples that were native in the West were sour crabapples that were more fitting for cider. Eventually, cross-pollination and importation brought sweeter, more dessert-friendly apples to this side of the world.
As for the pie component, the first apple pie was recorded in 1381. England was known for creating apple pies with figs, saffron, raisins, and pears. The pie was unsweetened and the crust was an actual dish and not an edible pastry. Apple pies also showed up in Dutch history records back in 1514.
French Fries
Where people think it came from: France
Where it actually originated: Belgium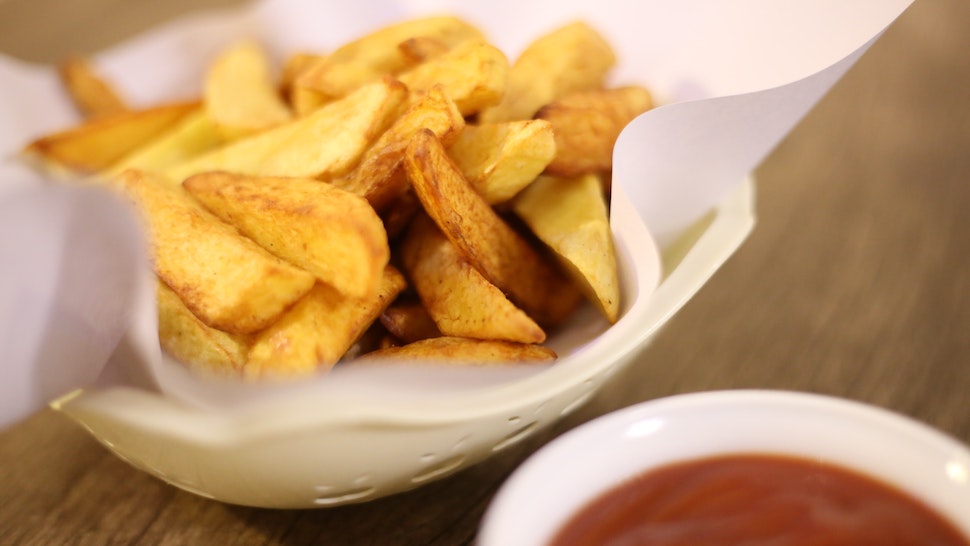 The history of French fries is a tug of war between France and Belgium. Potatoes were introduced to Europe in 1537, when the Spanish invaded Colombia and found sacks of the starchy crop. It didn't grow well on European soil at first, but eventually, they were able to yield a variety that was big, edible, and satisfying. Around this time, Spain controlled Belgium, which pretty much explains how potatoes managed to make it to this part of Europe.
The origin of the actual fry itself is attributed to harsh Belgian winters that froze up rivers. Instead of frying fish, citizens ended up frying potatoes instead.
France's association with French fries came about a hundred years later, after extensive studying and proving that potatoes were indeed edible. France, however, became so prolific with potatoes that they spread it throughout Europe, including England, and eventually America. It was the latter, however, that commercialized it and dubbed it "French fries."
Caesar Salad
Where people think it came from: Rome
Where it actually originated: Mexico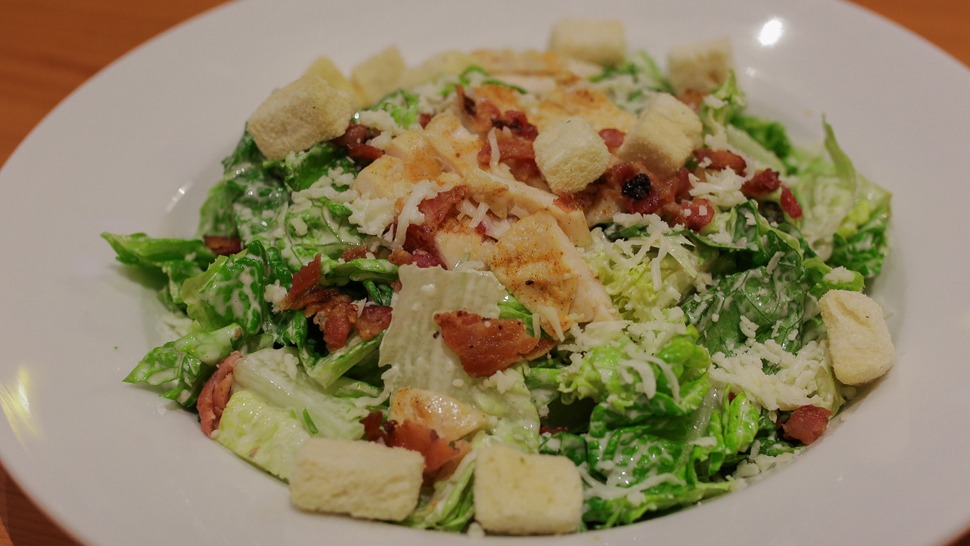 We can't actually be too sure where the Caesar salad supposed came from. Maybe ancient Rome where the great caesars ruled? This world-revered salad, however, originated in Hotel Caesar in Tijuana, Mexico. Restaurateur Caesar Cardini's first recipe used a whole head of romaine lettuce with croutons, Parmesan cheese, coddled eggs, Worcestershire sauce, and Italian olive oil. It was designed to be eaten with one's hands. According to his daughter, the original recipe was devoid of anchovies, which was an addition by her uncle, Cardini's brother Alex.
Mongolian Barbecue
Where people think it came from: Mongolia
Where it actually originated: Taiwan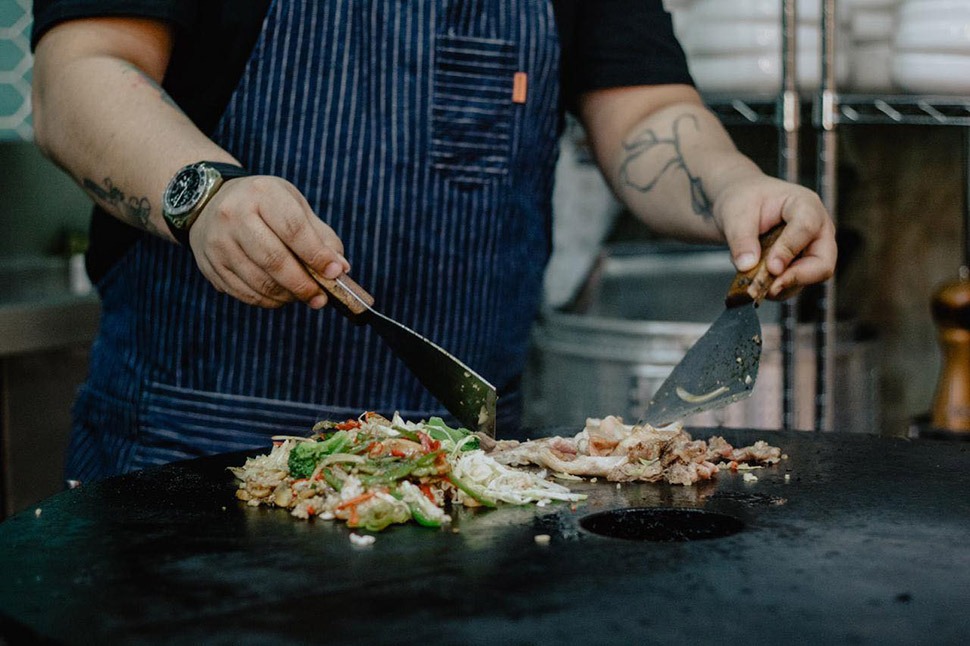 This interactive food service puts together Japanese teppan and Chinese stir-fry. It was invented by Beijing native Wu Zhaonan who escaped to Taiwan in 1951. He wanted to name his cuisine Beijing barbecue, but was put off by his home country's political unrest. He settled for Mongolian instead, a choice that had nothing to do with the Land of the Eternal Blue Sky except and had nothing to do with China.
Pavlova
Where people think it came from: Russia/Australia
Where it actually originated: Germany, USA, New Zealand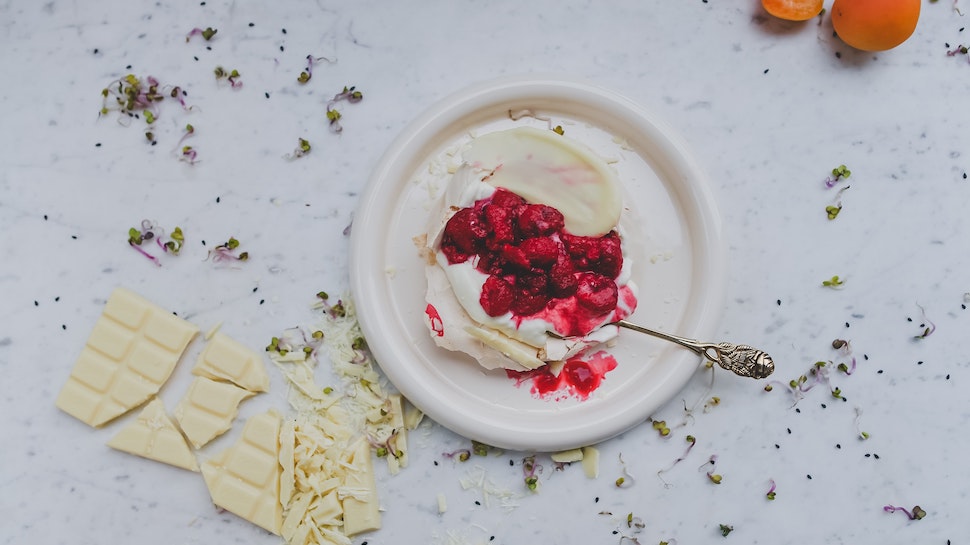 This dessert is named after Russian ballerina Anna Pavlova who was known for touring both Australia and New Zealand. Both countries are famous for the dish and both have claimed ownership over it. However, all debates ended when the book The Pavlova Story: A Slice of New Zealand's Culinary History appeared to support the notion that the first true pavlova recipe was a New Zealand cake in 1929.
However, New Zealand and Australian historians refuted this. Dr. Andrew Paul Wood and Annabelle Utrecht traced the pavlova's history for two years. Their conclusion led them to believe that pavlova was derived from a German torte before evolving in the USA as the pavlova we all know and love today.
This story originally appeared on Esquiremag.ph.
* Minor edits have been made by the Yummy.ph editors.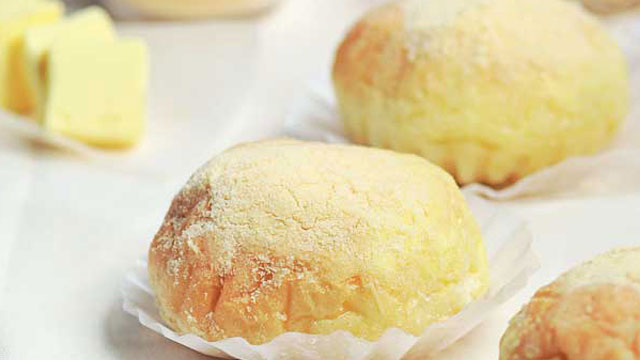 The Story of Ensaymada
Posted in:
Baking
***
Thinking about what to cook next? Join our Facebook group, Yummy Pinoy Cooking Club, to get more recipe ideas, share your own dishes, and find out what the rest of the community are making and eating!
Got your own version of the classic dishes? Pa-share naman! Get your recipe published on Yummy.ph by submitting your recipe here!