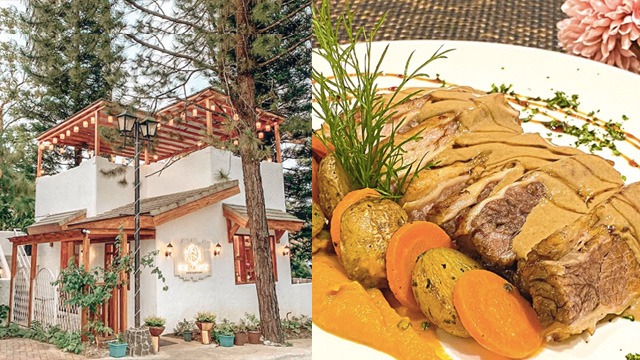 Tagaytay is one of the most famous places for weekend getaways and sometimes, it's even a place people impulsively go to when they're simply craving a bowl of bulalo with a view of the Taal Lake. But if you've been to Tagaytay enough times and want to try something different, we found a semi-hidden restaurant inside a boutique hotel called Sweet Knot Haven.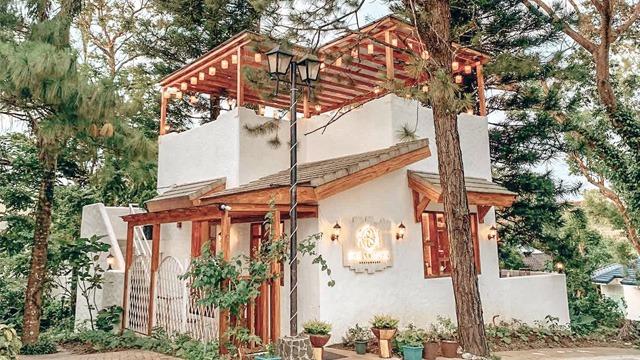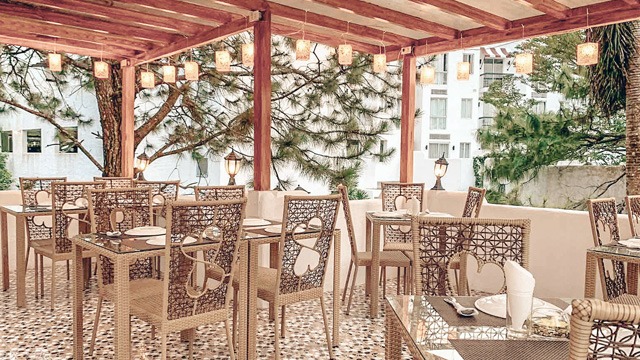 Sweet Knot Haven is located inside La Bella, a boutique hotel in Tagaytay that's known for its romantic Santorini-like ambience. The restaurant itself has white walls, wooden accents, pebbled tiles, and warm lighting fixtures. What makes Sweet Knot Haven even more eye-catching are the surrounding pine trees that make it feel like you're in Baguio—sans the almost eight-hour road trip.
Sweet Knot Haven menu and prices:
Besides the beauty of the place, you can enjoy Sweet Knot Haven's dishes that are mostly categorized as Asian fusion cuisine.
If you're there for breakfast, they have Tapsilog, Tocilog, Bangsilog, and Hotsilog, each priced at P265. You get to choose how you want the egg cooked either as scrambled egg, sunny side-up, or as an omelet with tomatoes, onions, and cheese. This also comes with a serving of hot coffee or hot chocolate.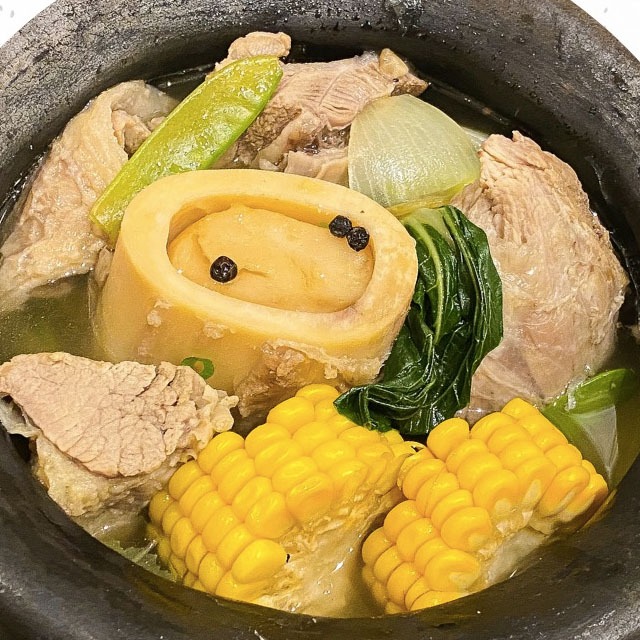 If you're not in the mood for breakfast food, you can choose from their a la carte menu. They have Ahi Tuna (P285), Crispy Bagnet Kare Kare (P270), Eggplant Beef Lasagna (P285), and Pan Seared Chicken (P290). Chef's specials are also on the menu: Savory Chicken with Roasted Potatoes (P1,380), Chef Special Pork Ribs (P1,600), Fried Grouper with Tausi Beans (P1,020), Creamy Beef and Mushroom (P1,690).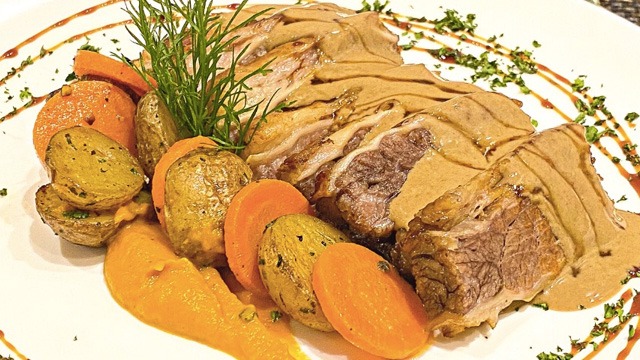 Sweet Knot Haven also has a menu dedicated to all meat lovers! For those who like pork, you can choose from the Pork Banana Stew with Bacon Bits (P450), Pork Binagoongan (P430), Lemon Glazed Pork Belly (P445), or Liempo and Crispy Tofu in Vietname Sauce (P398). If you prefer beef, you can choose from the Roast Pot Beef Brisket (P460), Slow Braised Beef Shank (P580), Beef Tagaytay Express (P475), and Bulalo Beef (P585).
But if you're abstaining from pork and beef, your chicken and seafood options are the Chicken & Rib Red Tinola (P485), Tropical Chicken (P390), Chicken Buffalo (P390), Trio Dip Soy Chicken (P420), Mixed Seafood in Coconut Cream (P545), Prawn Curry (P420), Tuna Sinuglaw with Crispy Pork (P405), and Pan-Fried Bangus Steak.
ADVERTISEMENT - CONTINUE READING BELOW
Recommended Videos
If you intend to just have a light merienda at Sweet Knot Haven, they have Crispy Fry Noodles (P260), Tuna Sushi Sandwich (P270), and the Toasted Ham Sandwich (P240). You can pair it with Samgyup Salad (P260), Salted Duck Egg Veggies (P180), or the Spicy Cucumber (P155).
Whichever meal you're ordering, you can end it on a sweet note with Sweet Knot Haven's desserts. They have a Sweet Knot Special Creamy Buko Pandan (P233), Roasted Pumpkin Cheesecake (P206), and Coffee Cream Puff (P180).
Check out their hot and iced caffeinated drinks, smoothies, soda, fruit juices, beer, cocktails, mocktails, hard liquor, wine, and digestives, too!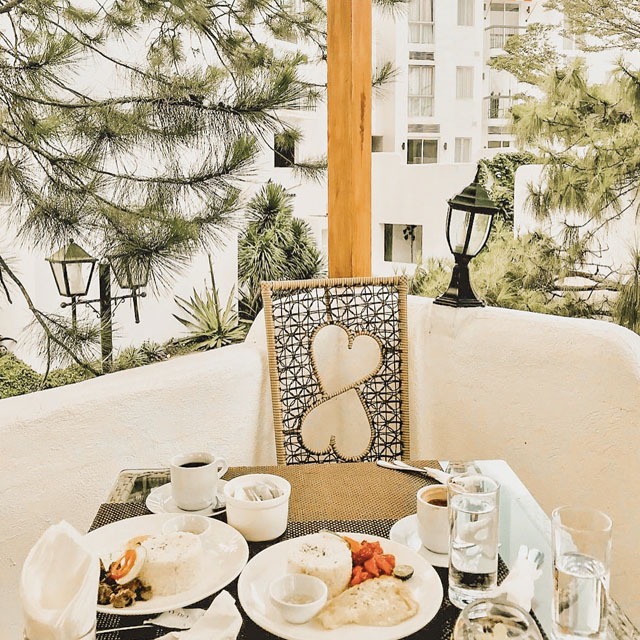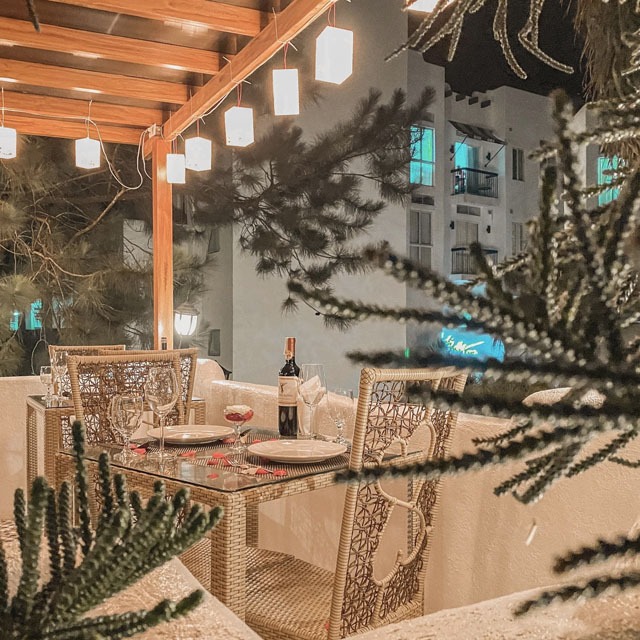 Sweet Knot Haven is located inside the La Bella Tagaytay in Barangay Neogan, Tagaytay. 
Follow Sweet Knot Haven on Facebook for more information.
*****