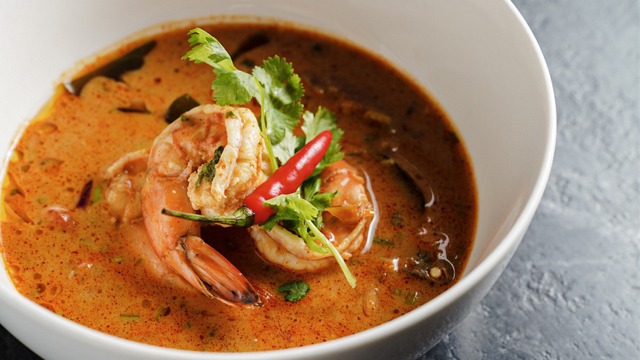 Craving for a filling Tom Yum Soup that's rich with just the right spicy kick? There's no need to dream about traveling to Bangkok to get some! Samyan, the newest food stall to open at The Grid, Power Plant Mall, offers authentic Thai food developed by Chef Thitid "Ton" Tassaakajohn, an award-winning chef who also owns Michelin-starred Le Du, a restaurant in Thailand.
Chef Ton developed Samyan especially for The Grid, making sure the food stall offers Thai food that you can indulge in as if you were in Bangkok. "We didn't tweak anything but we chose the right menu for the Filipino market because we want to bring the real taste of Thai street food to Manila. We want to be different. I believe that Thai street food is loved all over the world. You don't have to do any tweaks. I want the Filipino people to [have] a real taste," Chef Ton explains.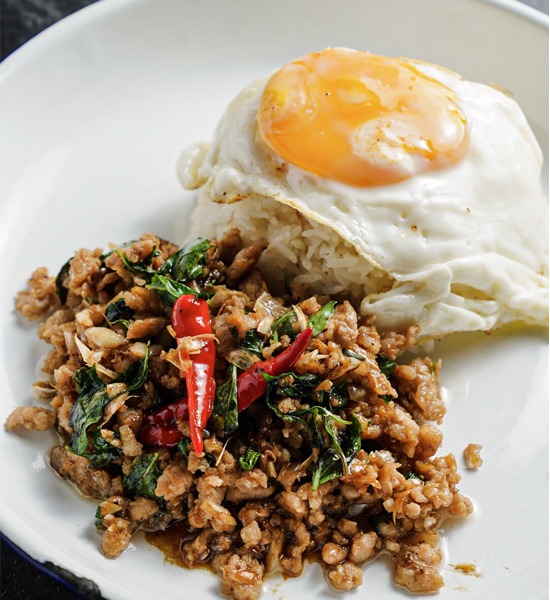 The Michelin-starred chef took inspiration from Samyan Market, one of Bangkok's tourist attractions and where his love for street food began. "It's where I used to eat breakfast, lunch, and dinner every day. They have all kinds of street food and everything is just delicious. Now, I want to share the love and memories I have for Samyan with Manila," he shares.
To create the dishes on the menu, Chef Ton and his team use sauces and chili paste from Thailand while the rest of the ingredients are sourced locally to ensure freshness while keeping the price affordable. Chef Ton also notes that there are similarities between Thai and Filipino food. "We have the same ingredients, just cooked differently. People in Manila will enjoy the food," he adds.
Samyan is the latest addition to The Grid's growing number of concepts that cater to a variety of foodies. To usher in the new decade, The Grid will have a bigger space as it will open six more food stalls and will have 160 additional seats. Samyan is a partnership between Chef Ton, local entrepreneur Patrick Pesengco, and Tasteless Food Group's Charles Paw.
Samyan Thai Street Food is located at Stall #16 at The Grid, Power Plant Mall, Makati City
ALSO READ:
ADVERTISEMENT - CONTINUE READING BELOW
Recommended Videos