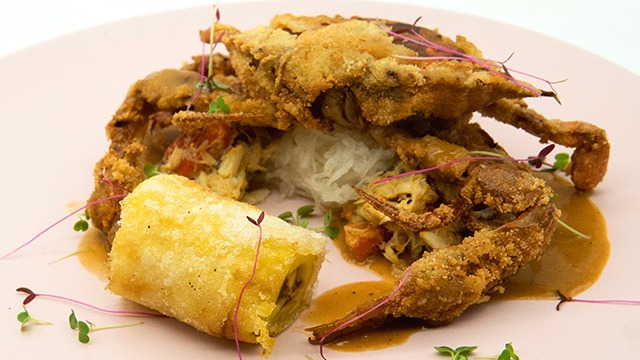 Have you ever dreamed of holding or attending an event with food prepared by your favorite chef? The Blue Leaf Events Spaces, a banquet services company, is making that delicious dream come true. 
The Blue Leaf recently partnered with Our Awesome Planet for "Who's Cooking?" an event that showed off the culinary collaborations of caterers and the industry's sought-after chefs. They got eleven chefs, namely Chef Mikel Zaguirre of Locavore and Fyre, Chef Ed Bugia of Pino and Mimi & Bros, Lechon Diva of Pepita's Kitchen, Chef Robby Goco of Cyma and Souv!, Chef Josh Boutwood of Savage, Chef Tatung Sarthou of Layag (also featured in Netflix's Street Food), Chef Nino Laus of Agimat and Alamat, Chef Chele Gonzalez of Gallery by Chele, Chef Natalia Moran of Sunny Side Cafe, Chef Kalel Chan of Friends & Family, and Chef Francis Lim of Tipple & Slaw Katipunan.
Each chef was tasked to collaborate with a caterer to create a mouthwatering five-course menu: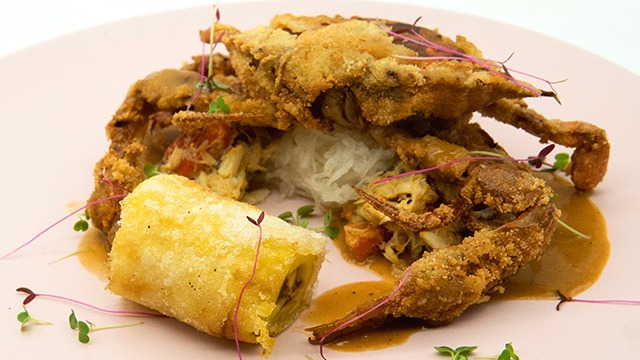 Chef Mikel Zaguirre partnered with Albergus and married Continental and Asian flavors. They created Foiewich, Softshell Crab Bisque, Sous-vide Short-rib Green Curry, Duck A'L Orange, and White Chocolate Blue Cheese Eclair.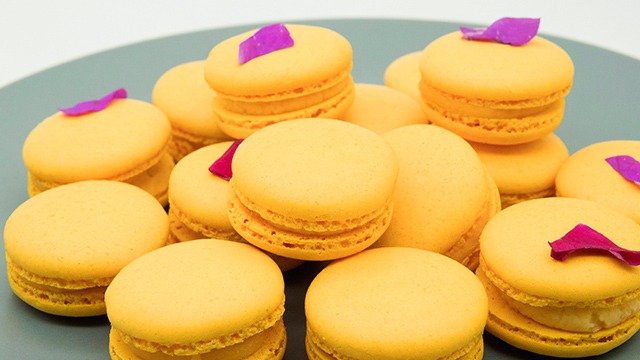 For those who have a sweet tooth, Chef Ed Bugia collaborated with Bizu (yes, Bizu Patisserie caters) and created a sweet five-course menu. They created Mac & Cheese Macarons, Lobster Eclaire Maine, Pork and Apple Chip, Foie Rocher, Caramel Pop Rock Lollipop.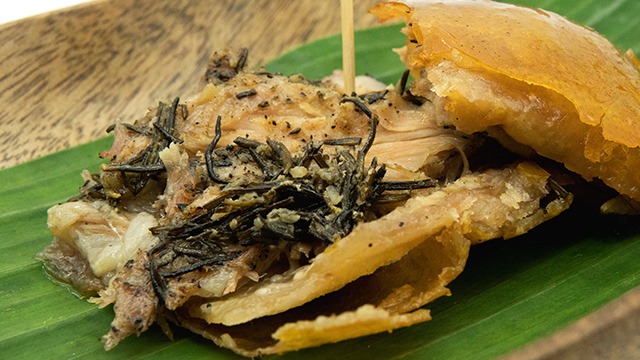 Lechon Diva and Center Table made Phoenix Crystal Nest, Foie Taco Crisp, Lechon Flambe, Squid Ink Crisp with Mangoes and Mussels, and a Mango Creme Mousseline Crepe that can make any lechon-loving Filipino happy.
ADVERTISEMENT - CONTINUE READING BELOW
Recommended Videos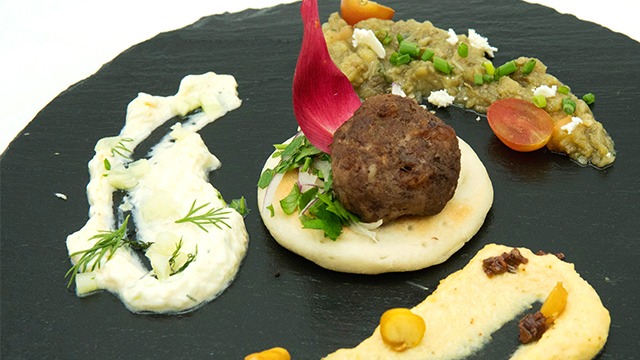 Chef Robby Goco and Creamery Catering played to their strength by preparing a Greece-inspired menu. The duo was able to prepare Mini Wagyu Beef Kebabs, Cheese Saganaki Station, Spanakopita Triangles, Marouli Salata, Seafood Yiouvetsi, Roasted Leg of Lamb with Aligot.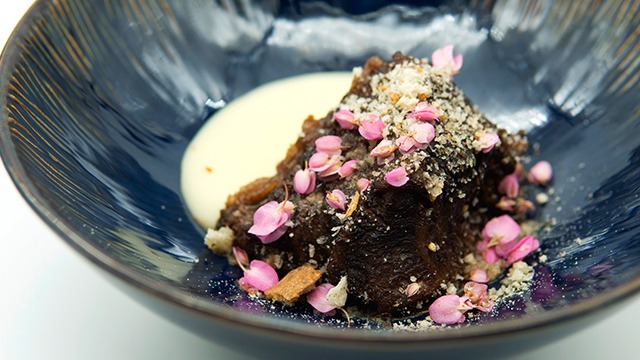 Chef Josh Boutwood and Hizon's Catering's created a Scandanavia-inspired menu with a Cured Salmon Sourdough Sandwich, Argentinian Roasted Chicken, Roast Pork with Mustard Sauce, Sous Vide Beef Cheeks with Parmesan Mashed Potatoes, and Passion Fruit Gelee.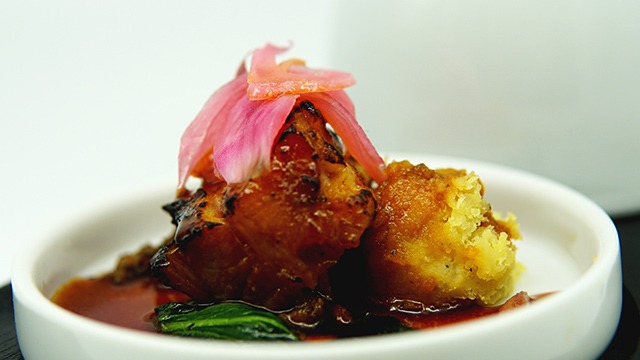 Chef Tatung Sarthou collaborated with Juan Carlo Catering and created Duck for Cover, Pig and Bananas, Sultan's Kiss, A Bull by Its Horn, and Tropical Rendezvous. This particular collaboration took ordinary ingredients and added a feeling of nostalgia to each dish.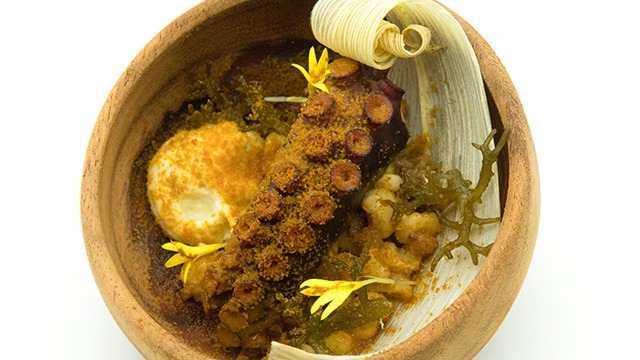 Chef Niño Laus and K By Cunanan made pata, kadios, pugita, ox tongue, coconut into a five-course meal of putok batok-worthy dishes. All of these dishes are best paired with beer and wine.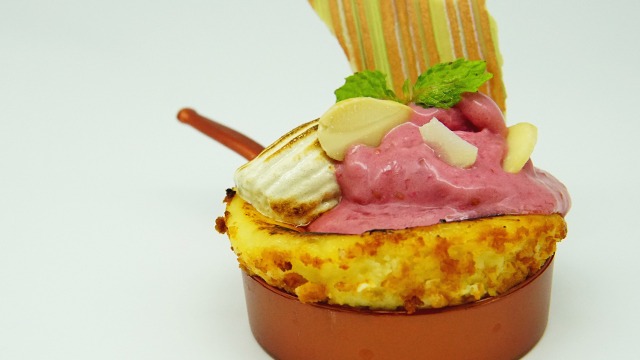 Chef Chele Gonzalez collaborated with Mesclun and created extraordinary tapas spread. This duo prepared a Gazpacho Ceviche, Uni Txangurrro, Pulpo Chimichurri, Bolzico Tenderloin, Basque Cheesecake.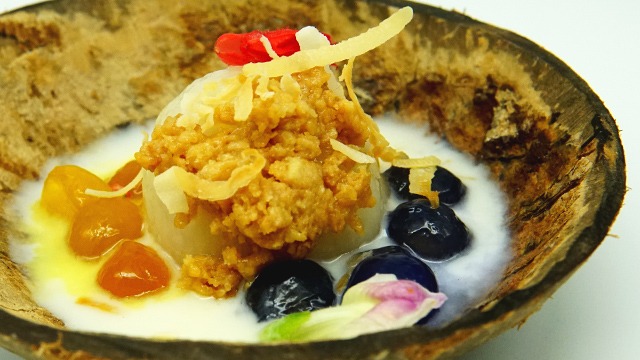 Chef Natalia Moran and Passion Cooks' menu consisted of Pork and Mushroom Tapenade, Tinapa Pate on Tutong, Shrimp and Corn Fresh-Pressed Tortellini, Sous-Vide Tuna with Couscous Salad and Mango Coconut Sauce, Arabica-rubbed Roast Beef with Fried Kamote and Truffle Mash, and Guinataan Balls in White Coconut Sauce and Cookie Crumble.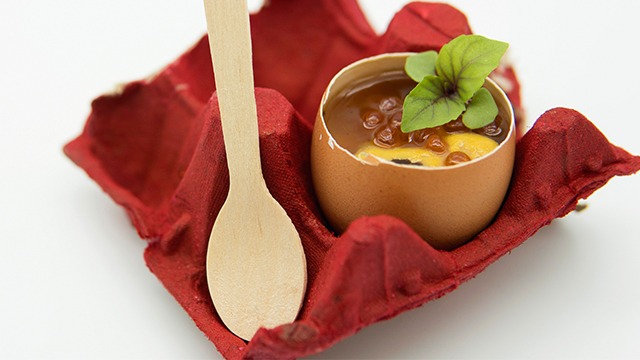 What happens when you combine Japanese food and bar chow? Chef Kalel Chan and Red Chef created a spread with Ponzu Pinakurat Kilawin, Aligue Chirashi Mushi, Balut Chawan Mushi, Tapa Maki, and Matcha Leche Flan.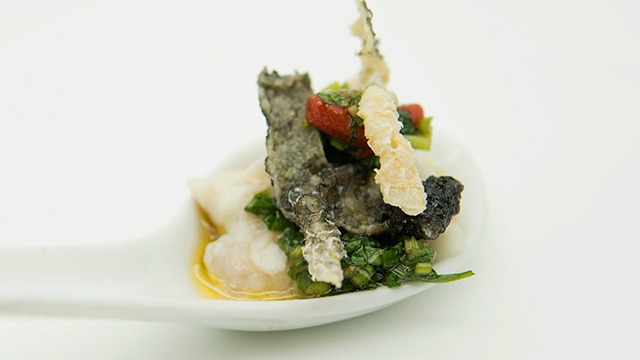 Chef Francis Lim of Tipple & Slaw and Tjioe's menu was inspired by their Chinese heritage. They made Pork Satay Cups, Pork Belly Patatim, Steamed Lapu-Lapu, Beef Terrine with Crunchy Tendon Chicharon, and Haw Flakes with Cream Cheese. 
If you're planning a gathering with the intent of delicious and memorable food, all eleven menus from these collaborations are exclusively available at Blue Leaf Events Spaces at McKinley Hill Village, Aseana City, and Quezon City.
For more information follow The Blue Leaf on Facebook and Our Awesome Planet on Facebook.
ALSO READ: